Witajcie poszukiwacze przygód,
Neverwinter jest już dostępne na Xbox One przez ponad miesiąc i nie moglibyśmy być z niego bardziej dumni. W ciągu tych kilku ostatnich tygodni, obserwowaliśmy jak tworzycie gildie, pokonujecie chromatyczne smoki i sprawdzacie swoje możliwości w walce z innymi graczami w trybie Dominacji. Bez względu na to, ile udało wam się osiągnąć, przede wszystkim, pomogliście urosnąć Neverwinter do stanu potężnej, ziejącej ogniem gry, jaką jest dziś.
Postanowiliśmy pokazać światu jak ogromny sukces odniosło Neverwinter, a to wszystko dzięki wam, naszym oddanym graczom. Zebraliśmy dane i stworzyliśmy infografikę, która pokazuje jak wiele postaci zostało utworzonych, jak wielu przeciwników zostało pokonanych i inne heroiczne osiągnięcia naszej społeczności. Spójrzcie!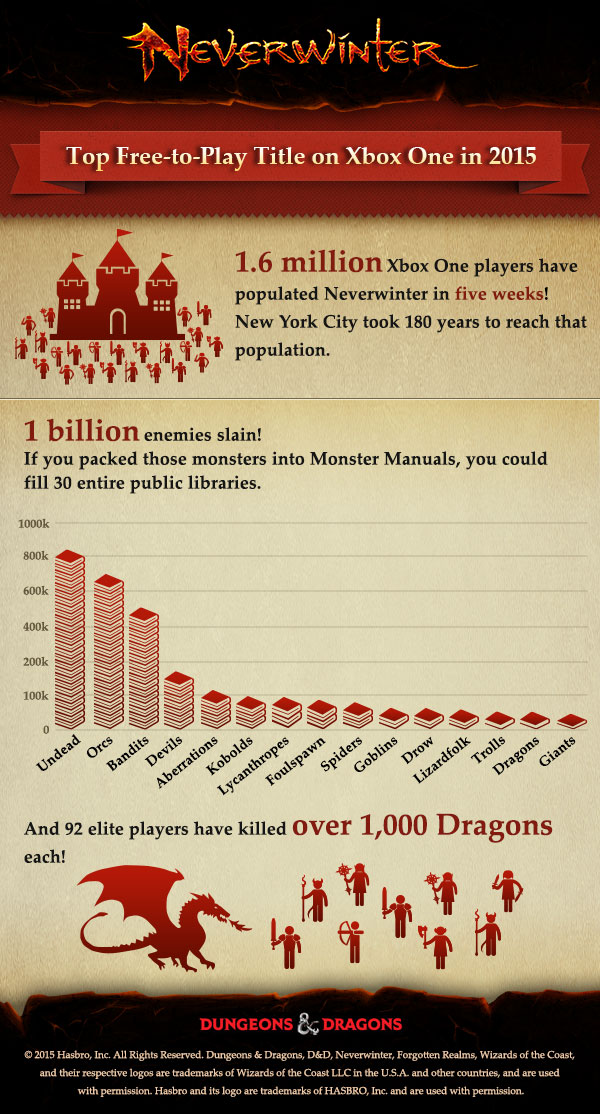 Kliknijcie w infografikę, aby dowiedzieć się więcej.
Co więcej, w ramach podziękowań, przyznaliśmy pierwszym 60 graczom, którzy osiągnęli 60 poziom oraz pierwszym 9 graczom, którzy osiągnęli 60 poziom na becie wyjątkowego towarzysza, Wulkanicznego Galeb Duhr, by uwydatnić ich status Czempionów Neverwinter. Sprawdźcie swoje wiadomości Xbox, bo może czeka tam list od społeczności NW z gratulacjami. Każdy gracz, który został nagrodzony, może odebrać swojego towarzysza u Agenta do Spraw Nagród w Enklawie Protektora. Towarzysz jest jednorazowo przypisany do postaci (można go odebrać tylko na jednej postaci), więc wybierajcie mądrze. Jeśli wpadniecie kiedyś na jednego z tych rzadkich towarzyszy, nie zapomnijcie pogratulować właścicielowi bycia jednym z pierwszych graczy na 60 poziomie!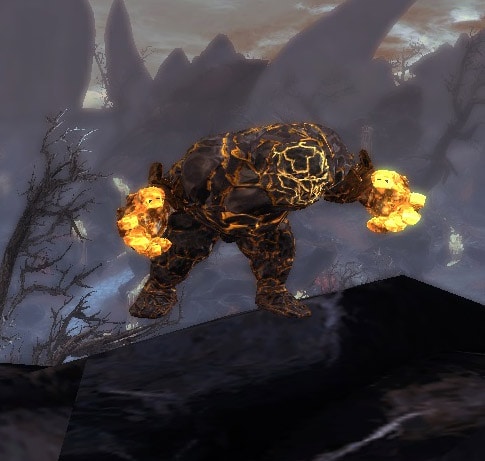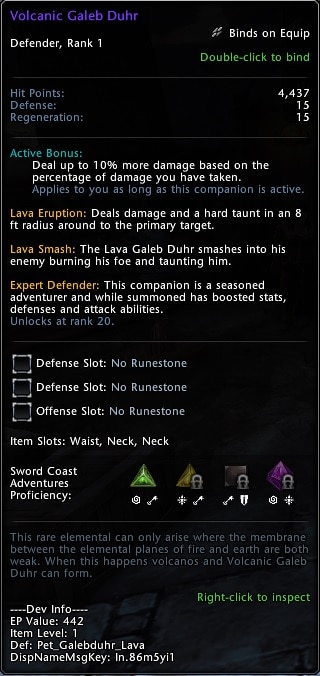 Neverwinter, jednak, to wciąż zaledwie pisklę i mamy znacznie więcej do ogłoszenia w przyszłości, a naszych planów nie jest w stanie przewidzieć nawet sama Valindra. W międzyczasie, nie przestawajcie walczyć z ogrami, leczyć swoich sojuszników i być odważnymi poszukiwaczami przygód, których tak bardzo sobie cenimy!
Zapraszamy do śledzenia naszego profilu na Twitterze, polubienia nas na Facebooku i regularnego sprawdzania naszych aktualizacji. To rozkaz od Sierżanta Knoxa!