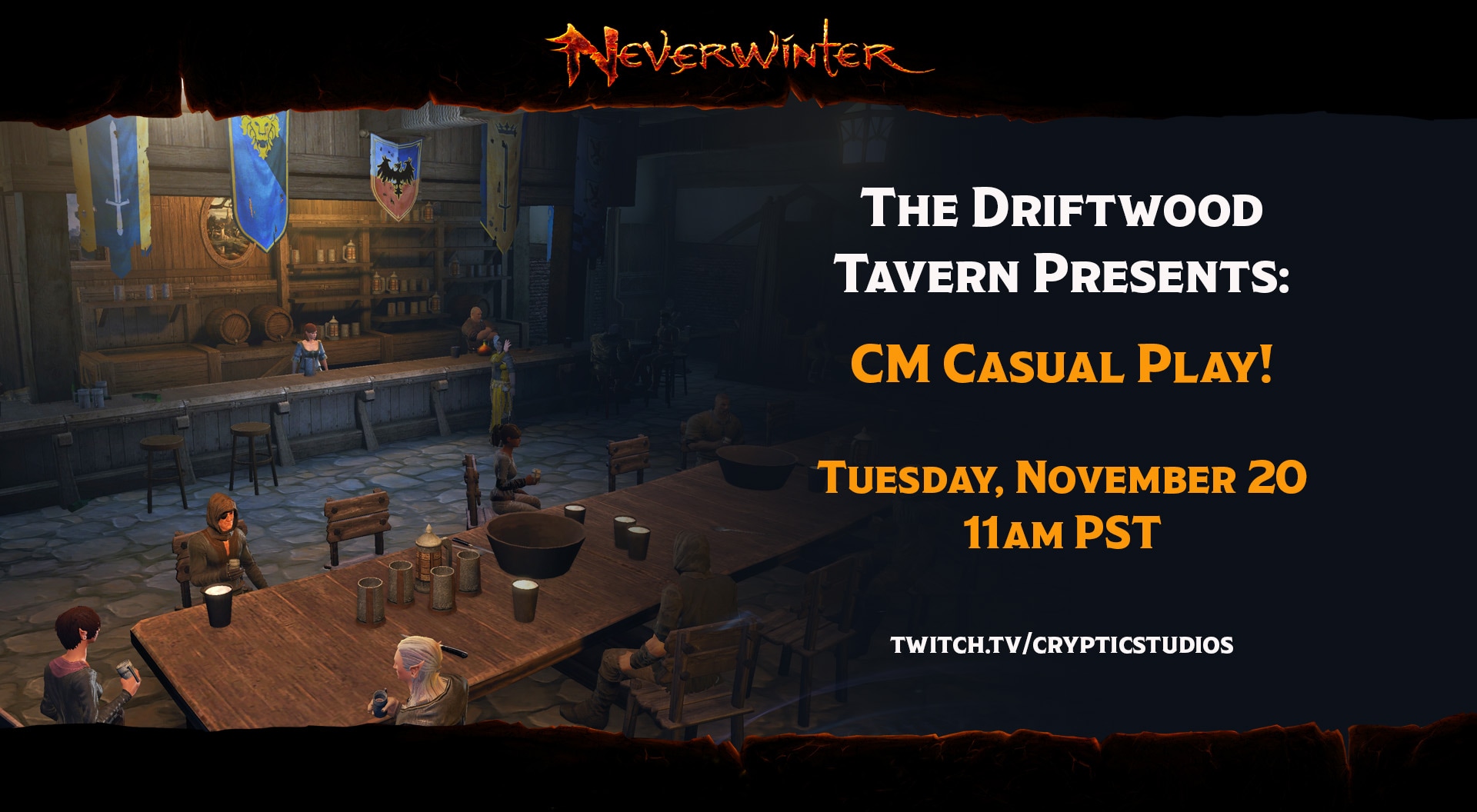 Greetings Adventurers!

Join us on Tuesday, November 20th, for a Driftwood Tavern Presents Casual Play stream - The Giving of Thanks Edition! As a thank you to our community, we'll be giving away prizes every 15 minutes while Community Manager Nitocris checks out some of the content on PC (Live Shard)! We'd also love to hear what things you are thankful for!
When: Tuesday, November 20 at 11am PT (When is this for me?)
Where: twitch.tv/crypticstudios
Why: Because we're thankful for this great community!