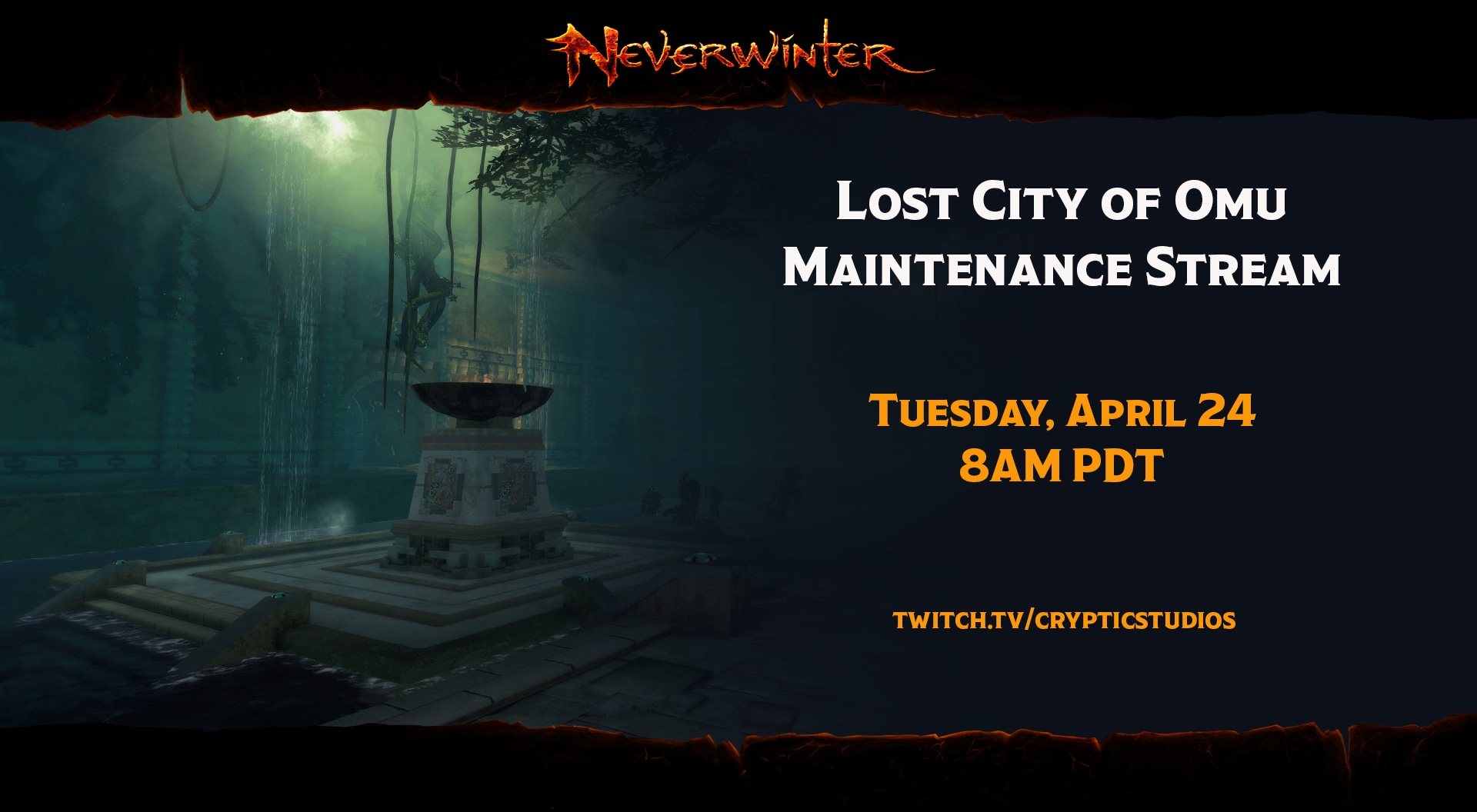 Join us on Tuesday, April 24, for a Community Stream during the Lost City of Omu maintenance for Console*. Stop by for maintenance updates, giveways, and random Dev guests!
When: Tuesday, April 24 starting at 8am PT (when is this for me?)
Where: twitch.tv/crypticstudios
Who: Hosted by Community Manager Julia "nitocris83" Fredrickson with TBD developer guests.
Hope to see you there, Adventurers!

*NOTE: Maintenance is only happening on Console but the stream is for all Neverwinter players!