Celeste, one of the heroes of Neverwinter, is available as a companion! From now until September 5, every time you open a Blood Ruby Pack, you have a chance of receiving this companion!
Celeste Availability Starts Thursday, August 31 at 7:30am PT (or after maintenance) on PC and 10am PT on Console
Celeste Availability Ends Tuesday, September 5 at 7:30am PT on PC and 10am PT on Console

Blood Ruby Pac
k
– A small sack containing precious Blood Rubies. Rare and valuable, they are each worth 50,000 Refinement Points. This pack contains: 3
Blood Rubies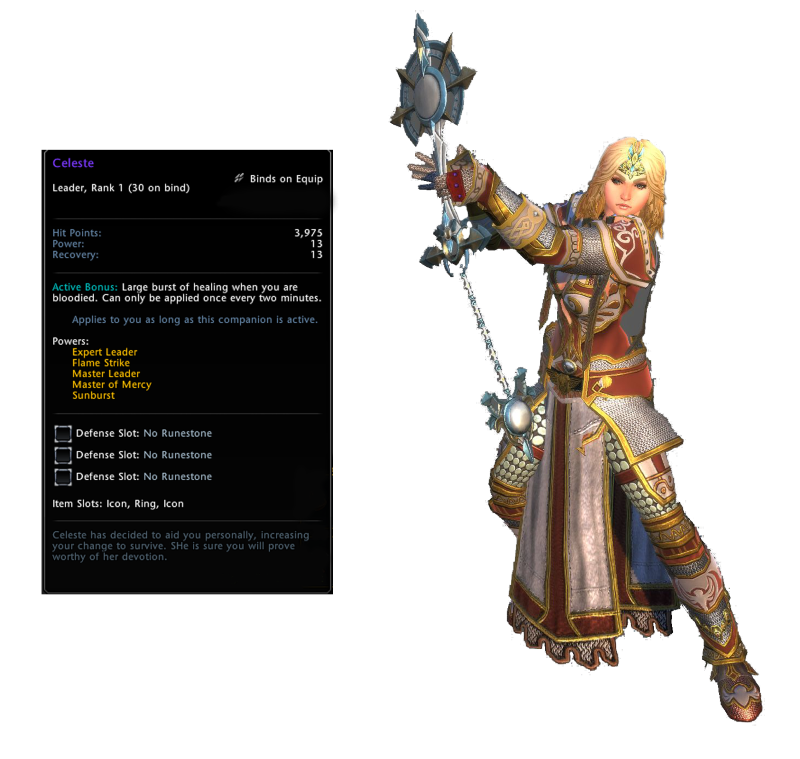 Celeste can't wait until she fights alongside you and aids you when necessary. As one of Neverwinter's premiere clerics, she won't let you down!