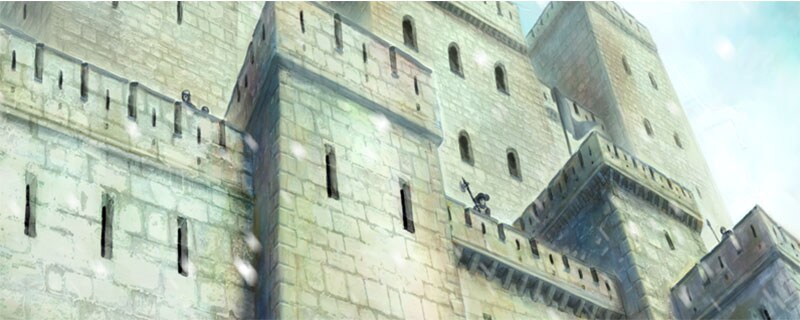 Winter has come.
This year, Christmas arrives early in Stronghold Kingdoms, with new festive Resource Stashes in-game, snow and an all-new advent calendar featuring more prizes than you can fit in your orchard. Log in every day until December 26th for your chance to win Card Packs, Wheel Spins and a set of five limited edition super charges!
Advent Calendar
We're sending 2014 off in style with a new and improved Christmas Giveaway, now in the form of a classic advent calendar. As a symbol of our thanks for your years of support and feedback on the future of Stronghold Kingdoms, we have made all Card Packs, Premium Tokens and new limited edition shield designs winnable in this new edition of our yearly giveaway. The Kingdoms advent calendar is now live and runs until its last day on December 25th, when all players who log in and open a door are guaranteed a prize. To take part all you need to do is:
Log into Stronghold Kingdoms once a day.
Click on one of nine advent calendar doors.
Click on a second door if you don't win the first time.
Come back the next day for another chance to win!
Enjoy your spoils ranging from random prizes to a guaranteed limited edition 'Super Charge' shield design for every five days you log in.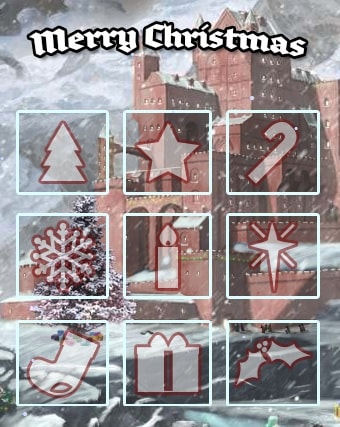 New Scout Stashes
With the snow comes the new Christmas-themed Resource Stashes that gives players a chance to win a Wheel Spin! Only the first player to uncover each of these new stashes has a chance to win the aforementioned Wheel Spin, rewarding them for their speed and perception. After they are uncovered, these stashes revert back to regular stashes which can then be scouted a second time for your usual wood, stone and other basic resource. Log in now and you will see a blanket of snow covering the entire world map, festive trees, animated snowfall and, of course, these new Christmas-themed Resource Stashes. So keep your eyes peeled and any scouting cards at the ready!
Stamps and Super Charges
A new twist on the Christmas Giveaway, these limited edition 'Super Charge' coat of arms designs have been made available for one month only. Featuring images of a proud farmer, armed peasant and three other designs that we won't spoil for you, these Super Charges are complete shield designs that can be placed like a regular Charge.
These limited-edition 'Super Charge' coat of arms can be won through the advent calendar promotion. Don't fret if you don't win one though! Every player will receive one stamp after they have used all their advent calendar tires. Collect five stamps and you will be awarded a Super Charge, with a total of five unique designs to collect. Turn up every day, win them all and proudly display your unique charge in-game for all the people to see.
As a reminder, all these promotions will remain active until December 26th 2014, with a guaranteed prize in the Kingdoms advent calendar on Christmas Day! Please note that the in-game snow is purely cosmetic, as such it will not affect gameplay. It can also be turned off in the game settings, just in case you get too cold.
Verily Yours,
The Arc Team