Star Conflict Beginner's Guide
Getting to know your hangar's possibilities and checking your account balance.
Basic Controls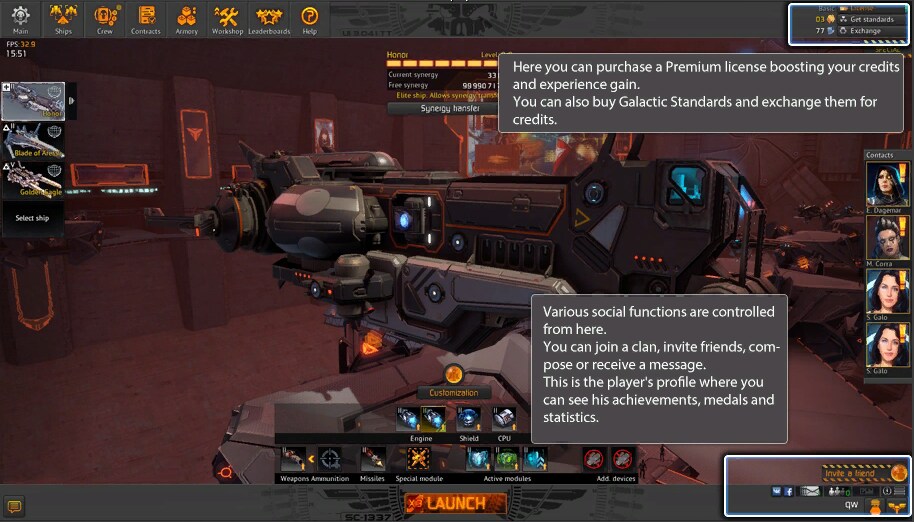 Battle Preparations
Before the battle, you have to prepare your ships, assign implants to the crew and choose the game mode.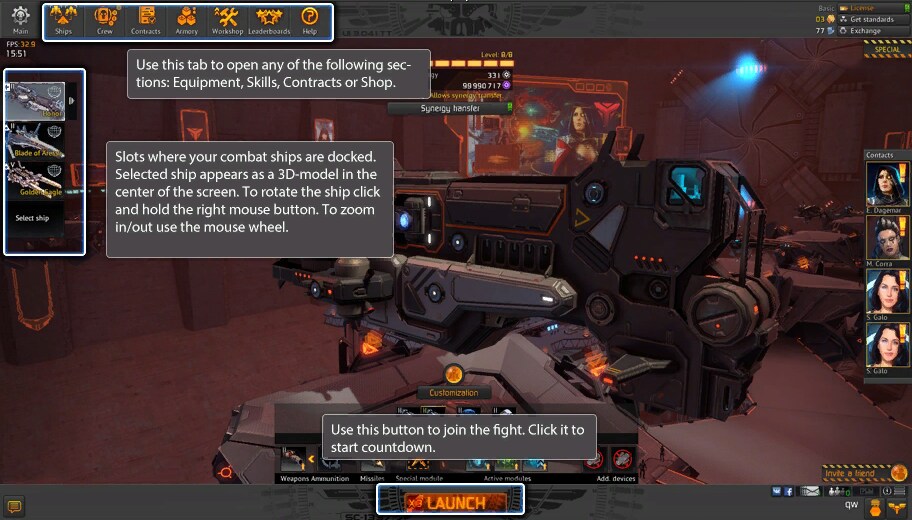 Weapons & Modules
There are special modules and appropriate weapons for each kind of ship.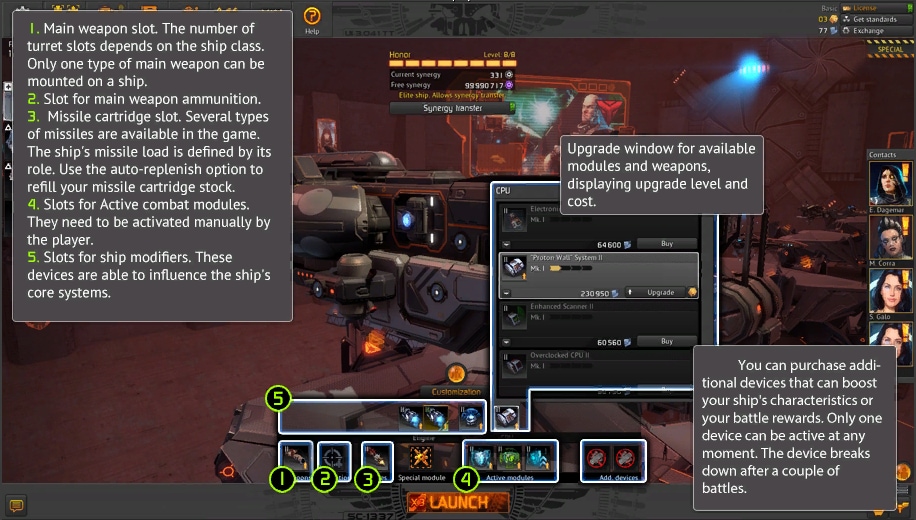 Info: Ships. Ships tree
There are three massive ship branches — one for each faction. There are two possible roles for each side's ship class: the main and additional role.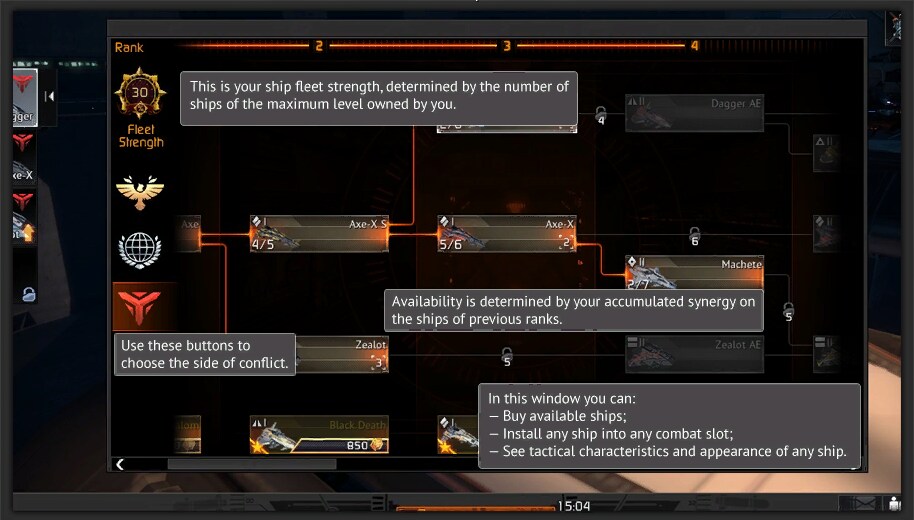 Info: Crew.
Crew is a helpful asset in combat. Your effectiveness in battle depends on how assign your implants.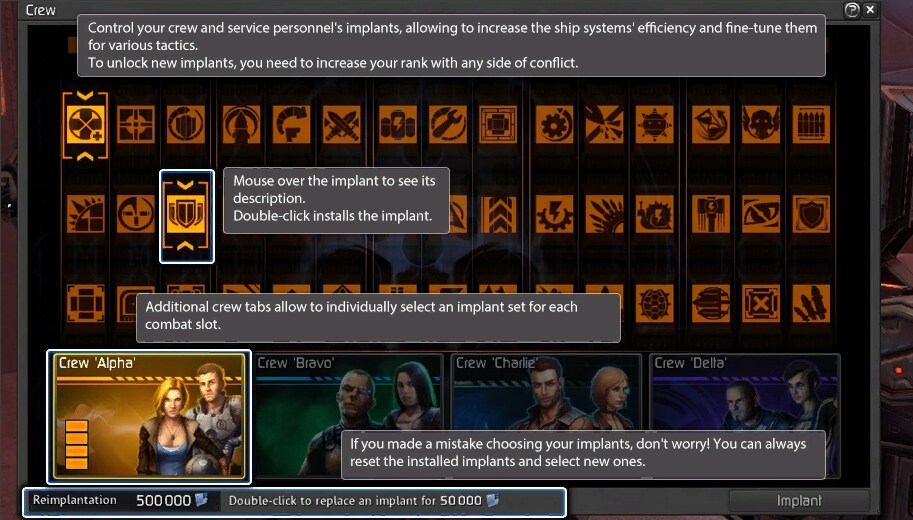 Info: Contracts. Basic controls.
Contracts allow you to gain loyalty, which can be used to access module and weapon upgrades.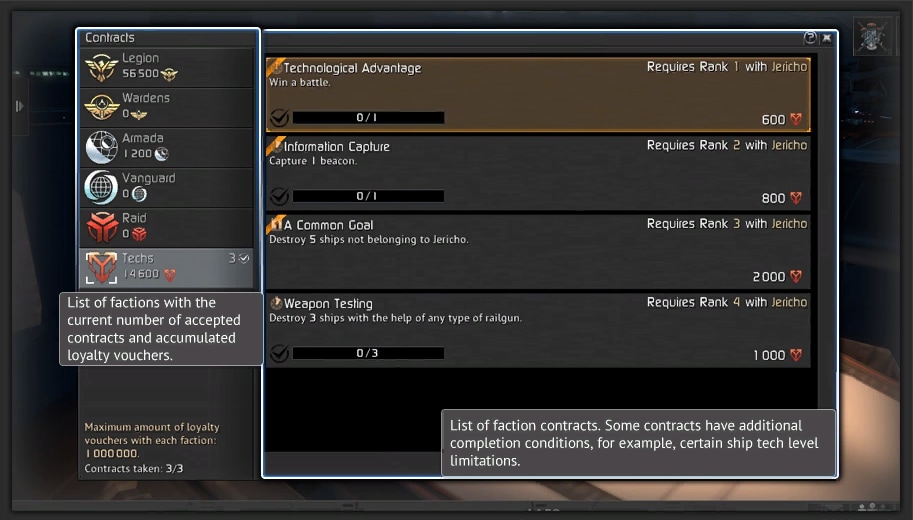 Info: Armory. Basic controls.
Armory is your hangar's main storage. Everything you ever purchased or found is kept here.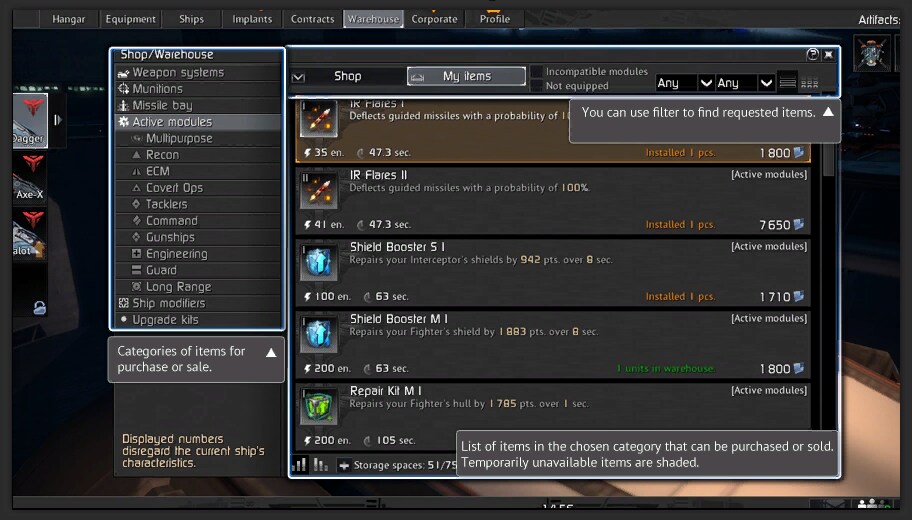 Info: Select ship. Basic controls.
You can take up to four ships into battle. You can change your selection during the pre-battle countdown or respawn period.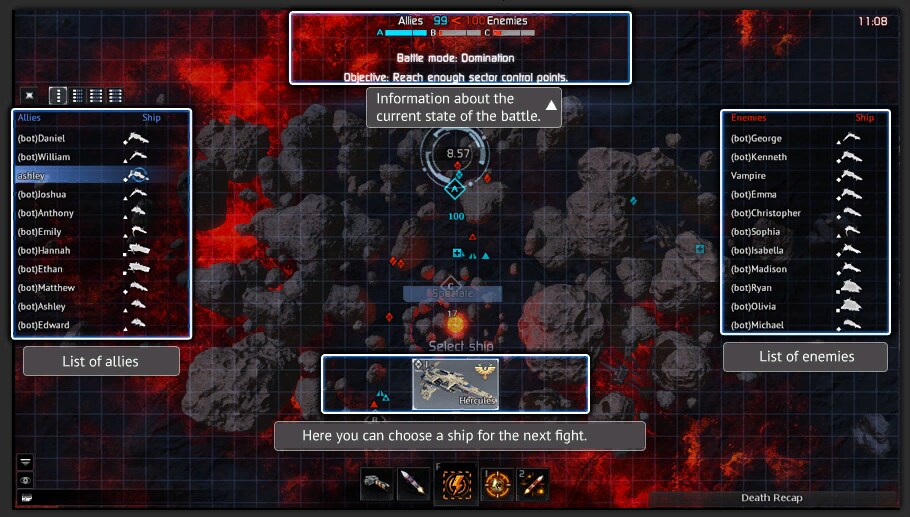 Info: Game interface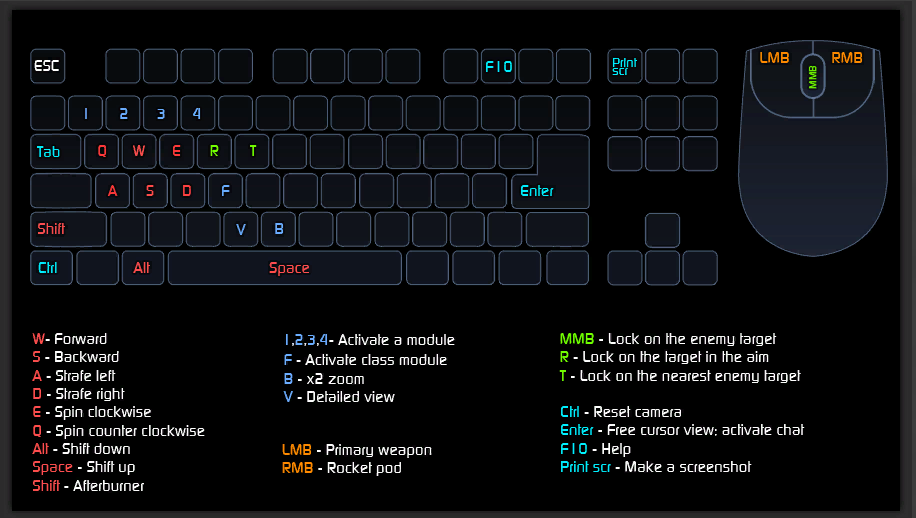 Pilot information
Important information for every pilot. Knowing your way around the heads-up display is very important. React to signals in time and it will save your life.