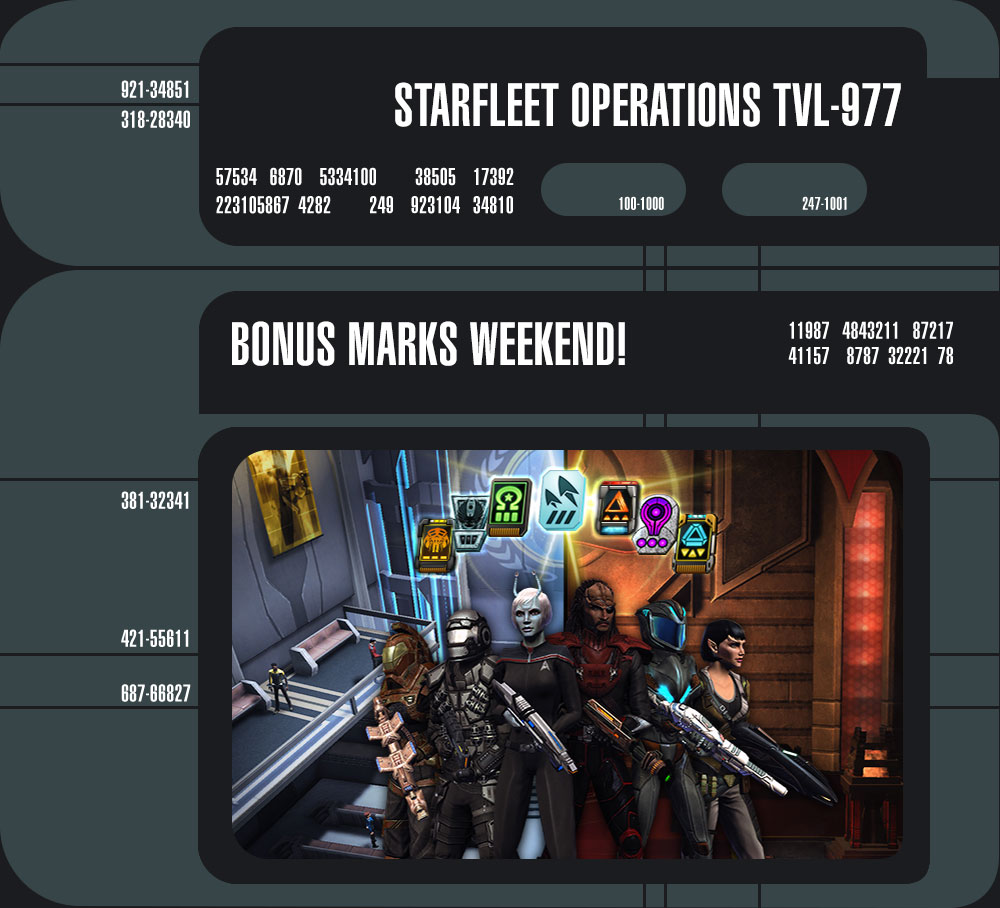 Captains! We're happy to announce that our Marks Weekend returns! From Thursday 12/10 at 9AM PST until Monday 12/14 at 9AM PST, Star Trek Online will be running a special weekend event where you can earn Bonus Fleet or Reputation Marks by playing content throughout the game!
During this weekend event, content that provides Marks (Fleet or Reputation) will reward one and a half times its normal mark rewards! This 50% bonus is applied to the base rewards for all content that is eligible for the Daily Bonus Marks. Start building your Fleet Projects and earning the best Reputation Gear in STO!
We hope you enjoy this special event and we'll see you in-game!
The Star Trek Online Team