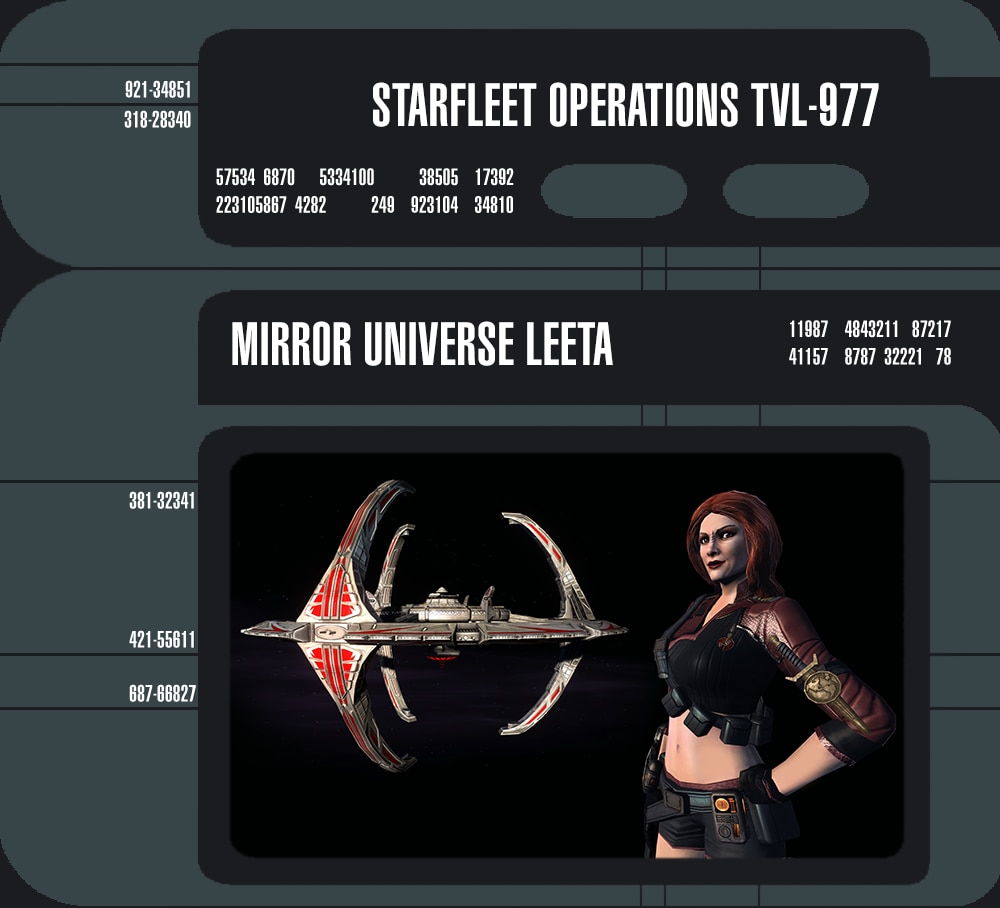 "Their universe is within my grasp and I will take it."

As we waged war against the Iconians, so too did the forces of the Mirror Universe. We won our war with resourcesfulness and adhereing to our principles. The Mirror Universe won through sheer brutality.
Enter Mirror Leeta. Admiral Leeta has risen through the ranks of the Terran Empire showing true cunning, tenacity, and a thirst for power. In Season 11: New Dawn, Captains will face off against the Mirror Universe forces lead by Mirror Leeta. We're excited to see the return of Chase Masterson as Mirror Leeta from Star Trek: Deep Space Nine, a returning member from the large stable of Star Trek franchise actors.