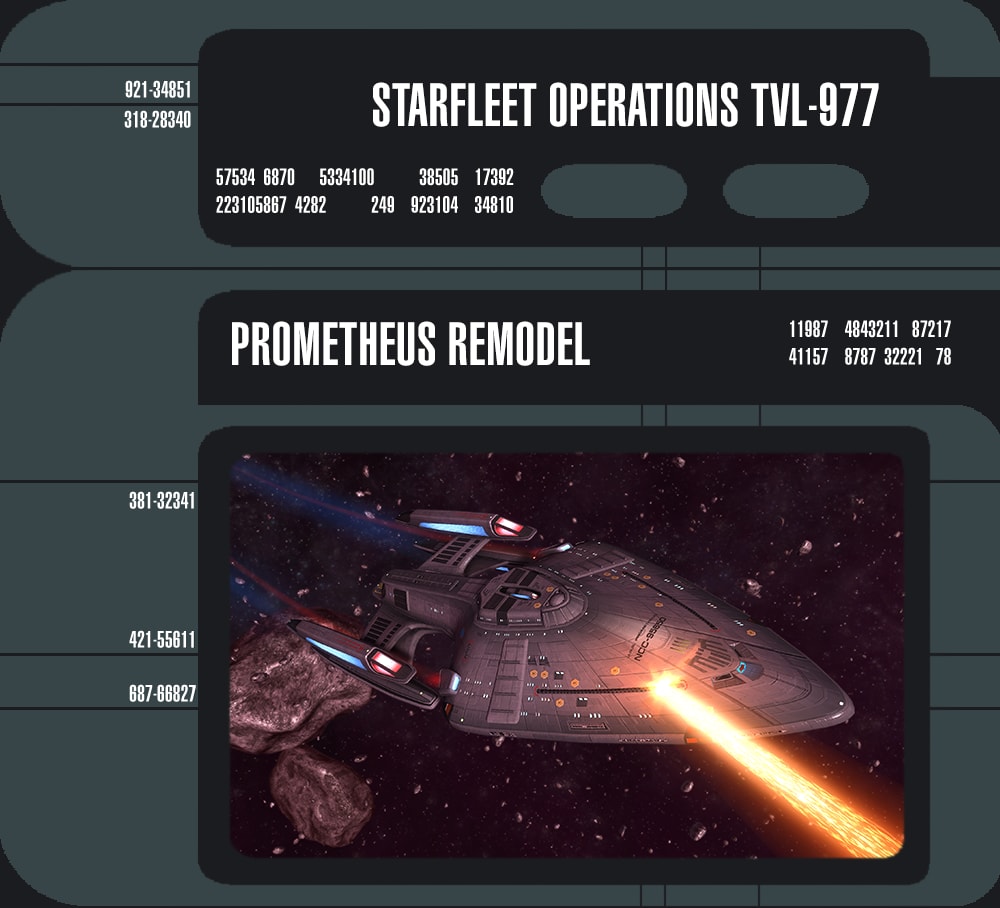 Coinciding with the launch of the Hestia Advanced Escort we have overhauled the model for the original Prometheus-class Advanced Escort. The updated model is much more accurate to the U.S.S. Prometheus' appearance as seen in Star Trek: Voyager episodes "Message in a Bottle" and "Endgame." It features improved surface details as well as escape pods and a hull material unique to the Advanced Escort line of starships.
These updates are automatic and free for any variant of the Advanced Escort class, but players might need to visit the ship customization window and choose the "Prometheus" template to see some of the new details.
Take a look at the new and improved Prometheus-class!