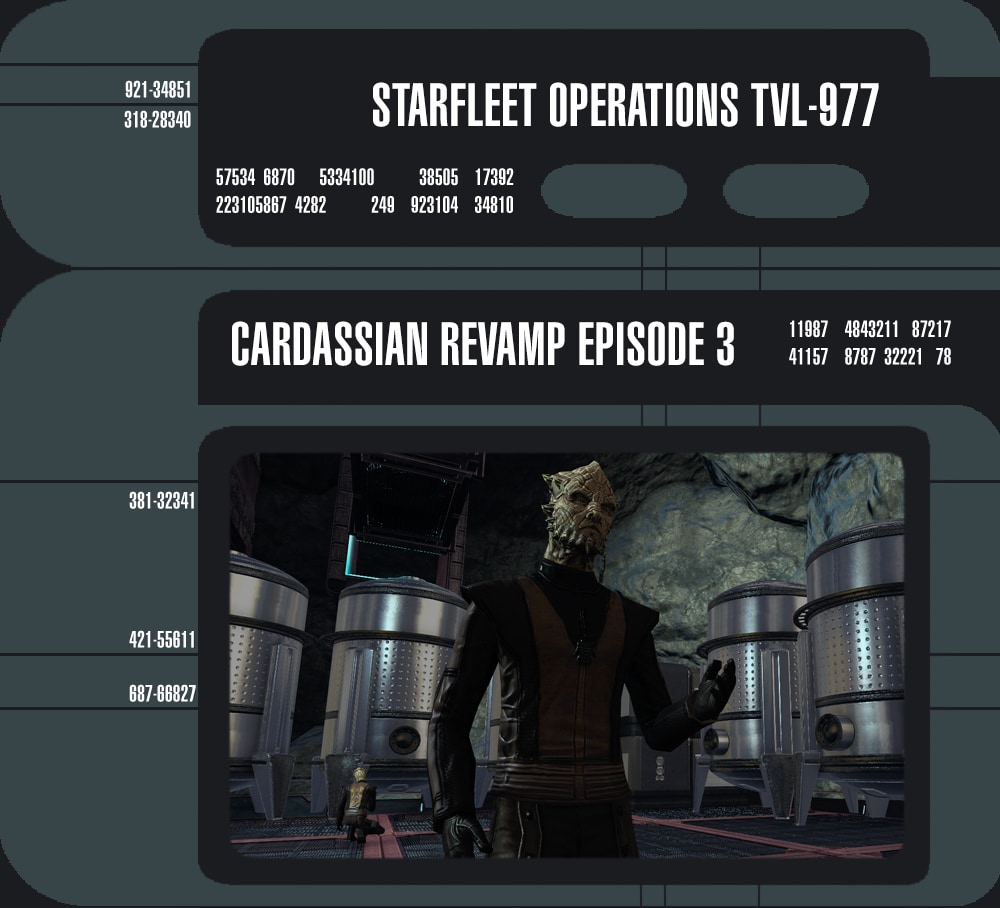 Upon defeating Gul Kardek, we learned of a secret rendezvous between the leaders of the True Way and what appears to be a cell of Alpha quadrant Jem'Hadar. We can ill afford an alliance between these two groups. We haven't heard from these Alpha Jem'Hadar in quite some time... and we have to wonder who is giving their orders.
The Alpha Jem'Hadar were bred by the Dominion for service in the Alpha quadrant. Our records state that they are more independent than the Gamma quadrant Jem'Hadar, and more suited to fighting Alpha quadrant species. The Jem'Hadar are mighty warriors, loyal unto death. They make formidable opponents. We must discover the reason for this alliance and put an end to it.
In the third episode of our updated Cardassian Arc, "The Factory", the player travels to a secret facility in the Devos System in order to disrupt the alliance of the True Way with the Alpha Jem'Hadar, and to answer questions about the Alphas. Along the way, the player will receive help from an unexpected ally.
"The Factory" is the third of four episodes in our updated Cardassian Arc. We will be unveiling the fourth episode shortly. This updated Arc replaces the existing Cardassian Struggle from "Badlands" through "Cage of Fire". The remainder of the arc, beginning with "Second Wave", will remain unchanged.
The updated missions will be available to all players level 35 and up with the launch of Season 11.
You can easily access these missions by accessing your Mission Journal (default key 'J'), selecting the "Cardassian Struggle" episodes tab, and choosing to 'Hail' your contact for the mission. This way you can experience all of the new content! Be sure to try them out!
See you in-game for the release of Season 11!
Jaddua Ross
Content Designer
Star Trek Online