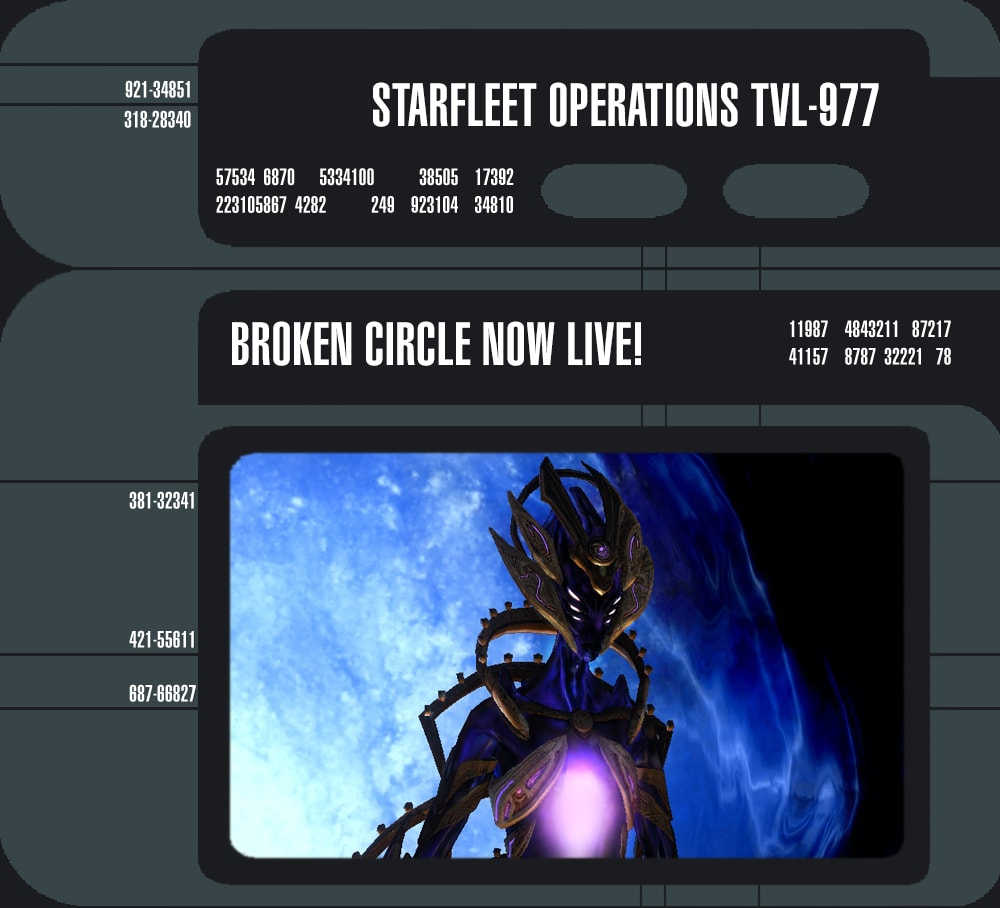 Last week's reward for the Featured Episode "Broken Circle" was the Jam Subspace Transmissions Universal Kit Module. The final reward is the Delta Alliance Reinforcements Beacon. In addition, the first completion of "Broken Circle" on an account this week will grant a Featured Episode Weekly Reward box. The weekly reward box gives your choice of an Enhanced Universal Tech Upgrade or a Captain Specialization Point, which gives the character who opens the box a Specialization Point. The weekly reward box, tech upgrade, and specialization point box are all Bound to Account, and may be freely traded between your characters. The Specialization Point box requires the opening character to be level 50 or above.
The Delta Alliance Reinforcements Beacon is a Unique Space Device. When used, it summons a strike team of three faction-appropriate pilot escorts. Each of the escorts has a mix of Pilot and Engineering, Science and Tactical powers, as appropriate. Together, they will debuff and disable enemy ships, while dealing respectable damage. These escorts will aid you for up to short time, after which they will return to the armada. The beacon shares a recharge time with the Nimbus Pirate Distress Call.
All unlocked rewards will remain as selectable options on "Broken Circle" once it is added to the normal Episode list, and the title and training manuals pack will remain as first play-through rewards. The Featured Episode Weekly Reward box will not be acquirable by running "Broken Circle" once this week is over. Make sure not to miss out!
Jon "CrypticRock" Steady
Systems Designer
Star Trek Online