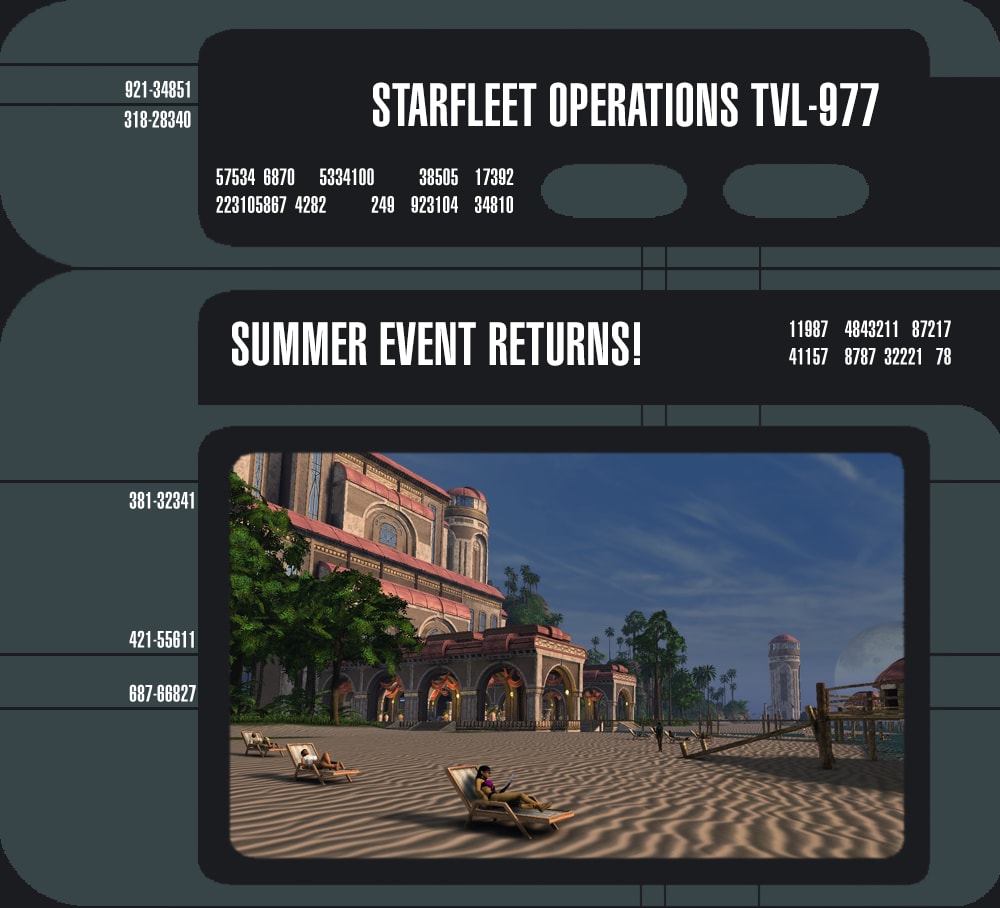 Grab your powerboards and your floaters, because the Lohlunat Festival is coming back to Risa!
All the fun is back – dance parties, sand castle building, horga'hn hunts, powerboard racing and floater challenge courses – with new rewards (Risian print shirts!) and more. Please remember that swimsuits and shirts covered in horga'hns and dancing girls do not fall under the uniform code for members of the various exploratory and military services, and thus such items are non-regulation for mission duty.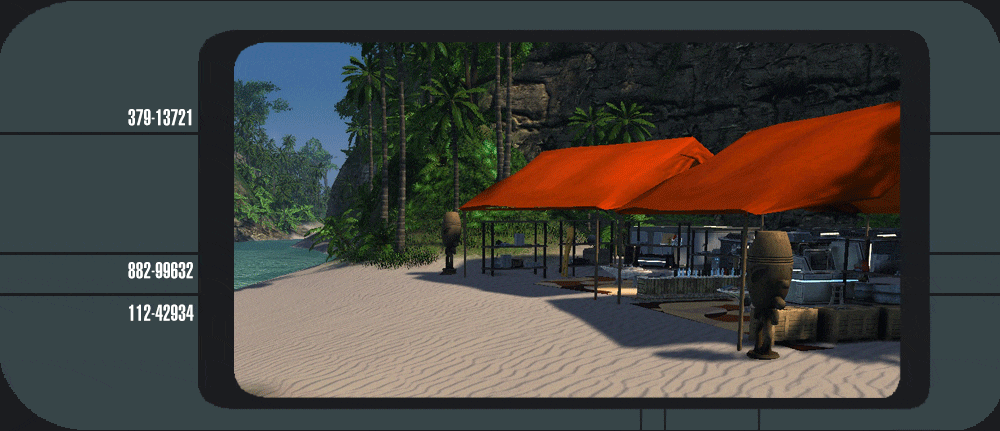 This year you can participate in the floater challenge courses to earn Lohlunat Prize Vouchers (2015) that you can trade in for a starship! This year the Risian Hospitality Association has partnered with the Lobi Crystal Consortium to offer a Ferengi Nandi Warship. The Nandi offers the finest in both firepower and luxury for the discerning ship commander. (More details about this ship will be available in an upcoming blog.)
And once you've earned the Ferengi Nandi Warship, the Risians will give you a significant discount if you want another one! (Any character on your account can claim the Ferengi Nandi Warship once you've earned the ship on a single character.)
Please note that the Risian Corvette and Risian Luxury Cruiser will not be available this year unless you have already slotted projects to earn them in your Event Reputation. Partially finished projects from last year can be completed with Risian Lohlunat Pearls (before June 4) or Lohlunat Incorporated Prize Vouchers (2015) after the event begins. Progress in these projects will not be lost until the end of the event.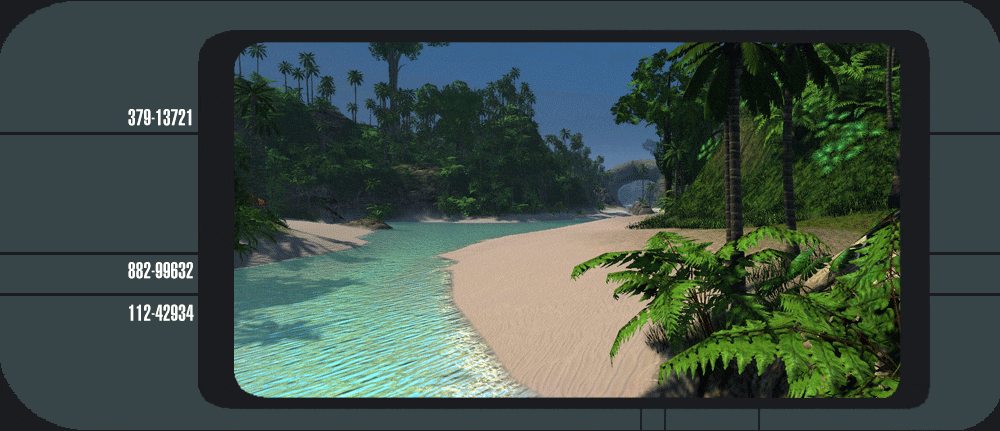 At the end of this year's Lohlunat Festival, all uncompleted Lohlunat Festival Reputation projects will be deleted.
Any leftover Risian Lohlunat Pearls you have can be spent in the Summer Buyback store (available from your Event Reputation screen), but they can no longer be used in Reputation projects after June 4.
The Lohlunat Festival runs from June 4 to July 16. We'll see you there!
Blessed Lohlunat!