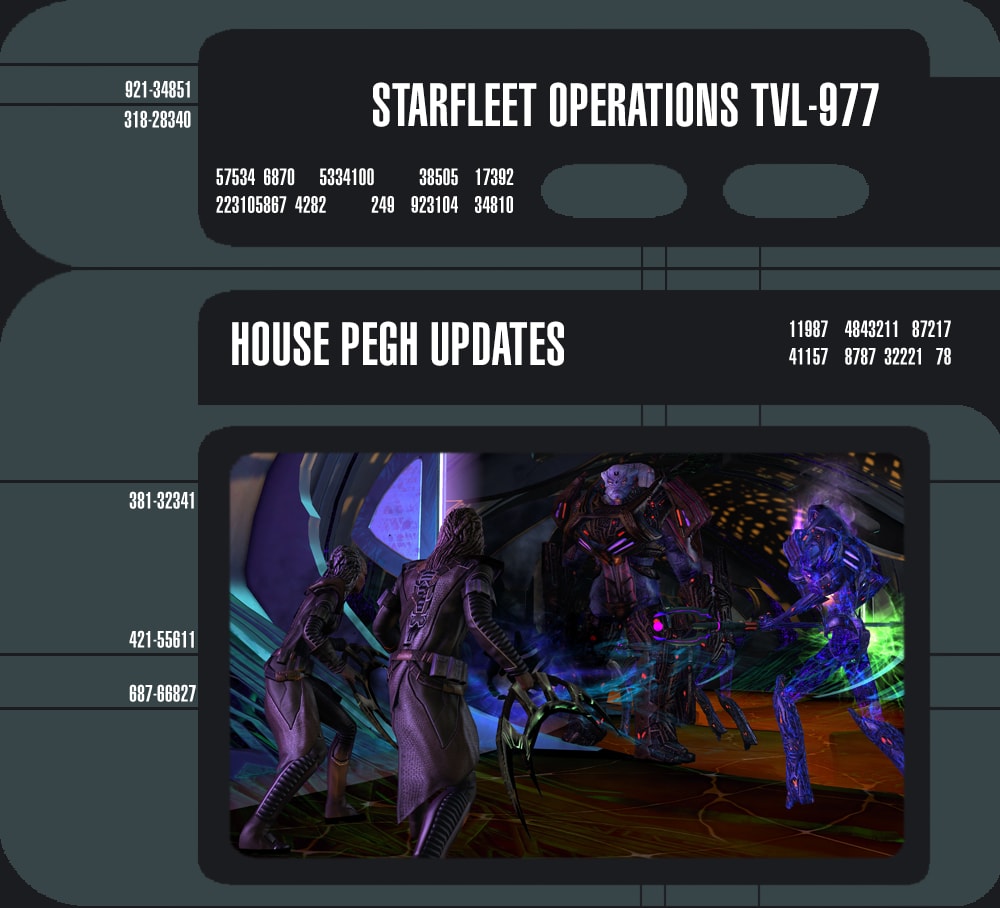 Last week we announced that we were going to release a new Featured Episode, "House Pegh," on May 21st, and that it would be our next chapter in the continuing Iconian War story arc. Due to a critical technical issue, we are unable to update the game with new builds with tomorrow's maintenance. While we have a great mission in-house, we aren't able to get the changes that make it that way onto the live server tomorrow.
The inability to integrate these changes for our update has led me to delay the release of the episode until May 28th, which is our next standard weekly maintenance. We could release the episode as it sits on our current build, but after a leads playtest today we determined that we would rather wait a week and release the episode as it is intended to be. While I can understand there may be frustration in waiting an additional week for content that was previously announced, I hope everyone can understand the reasons behind this decision and that our goal is to deliver a polished and fun mission.
Typically, you would now be getting the blog that describes the rewards for "House Pegh" today, but since the episode is being delayed we are also delaying that blog. That being said, I would like to take this opportunity to reveal a slight change to the once-per-account weekly reward that I think everyone will appreciate.
We are still offering a reward for playing the episode each of the first three weeks of its run, just as we have in the past. However, this time we're giving you an option to choose the reward you receive. When you complete the episode you will earn the main reward for that week, which will be announced next week, as well as a choice of either an Enhanced Universal Tech Upgrade or one Specialization Point. That means each week you can choose to make significant progress on upgrading an item or pick up a single Specialization Point for any one of your characters. I'm really looking forward to this reward update, and we've pulled together a really exciting set of standard weekly rewards as well. I can't wait to reveal them to everyone next week. The Specialization Point will come in a box that cannot be opened by any character under level 50.
I thank you for your patience regarding our delay, and I look forward to seeing you all in game.
Steve Ricossa
Executive Producer
Star Trek Online