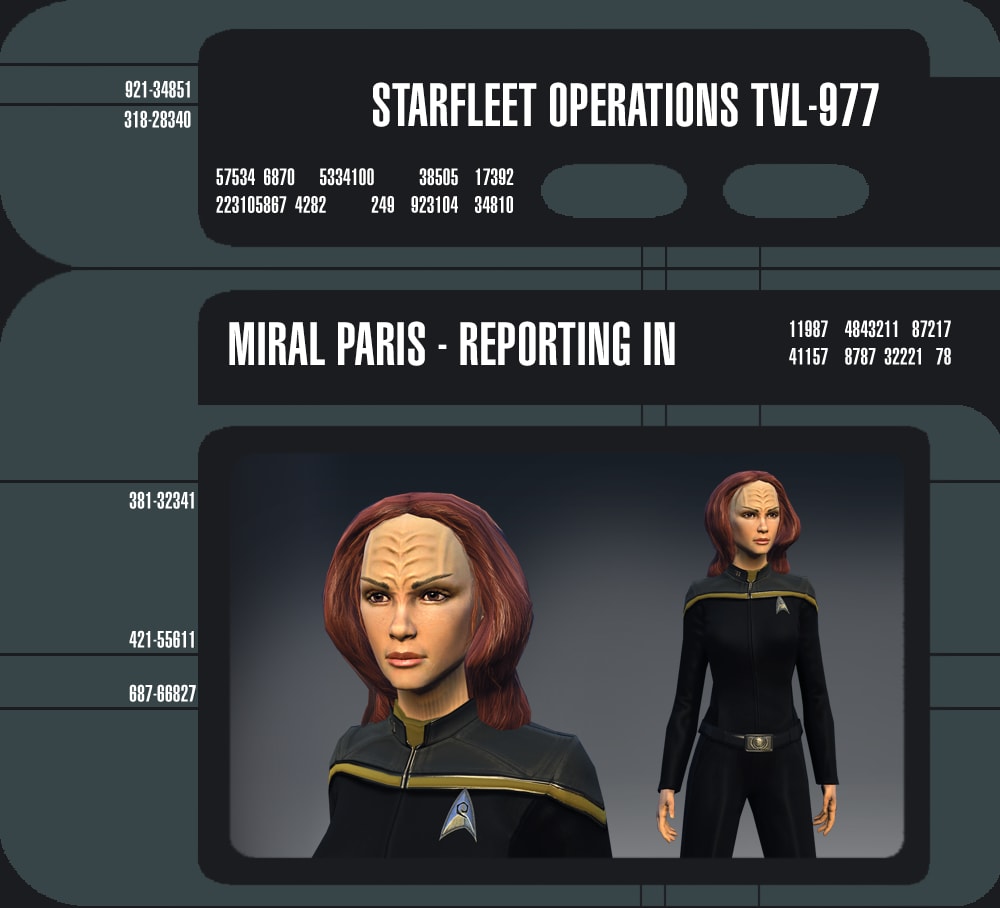 Star Trek Online is pleased to announce that Lisa LoCicero will be joining the cast of Star Trek Online to reprise her role as Miral Paris.
LoCicero played the adult Miral in Star Trek: Voyager's "Endgame." In addition to her trip into space, she is a veteran actress known for her roles in Rush Hour 2, General Hospital, One Life to Live, and Reno 911, as well as guest appearances on Bones, Chuck, It's Always Sunny in Philadelphia and Rizzoli and Isles.
Miral has to walk a delicate balance in her life. Her status as the Kuvah'magh makes her revered by some Klingons and reviled by others. But all she wants to be is a good Starfleet officer and live up to the standards set by her parents, grandfather and all of her surrogate family from Voyager.
Lieutenant Commander Miral Paris (newly promoted after her adventures through time!) will be joining you to face off against the Iconians and their Heralds beginning in Season 10.