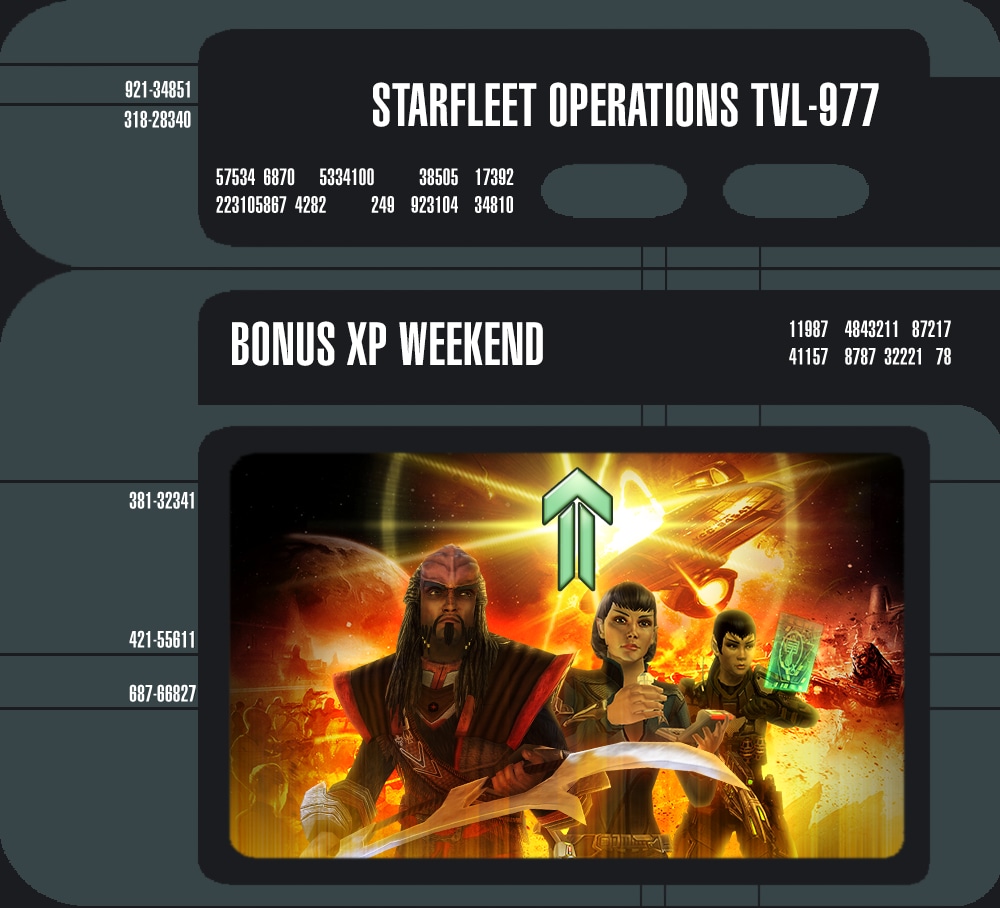 Attention!
The Delta Alliance has doubled their efforts to give Captains the necessary experience to deal with the Delta Quadrant. From February 26th at 10AM PST to March 2nd at 10AM PST, players will be able to enjoy twice the experience!
During the event, content that provides skill points and expertise will reward a 100% (2x) Bonus above normal amounts – this bonus will be available for all content that rewards skill points and expertise.
The Delta Alliance needs every Captain available to ensure our success in the Delta Quadrant! We will see you at the frontlines!