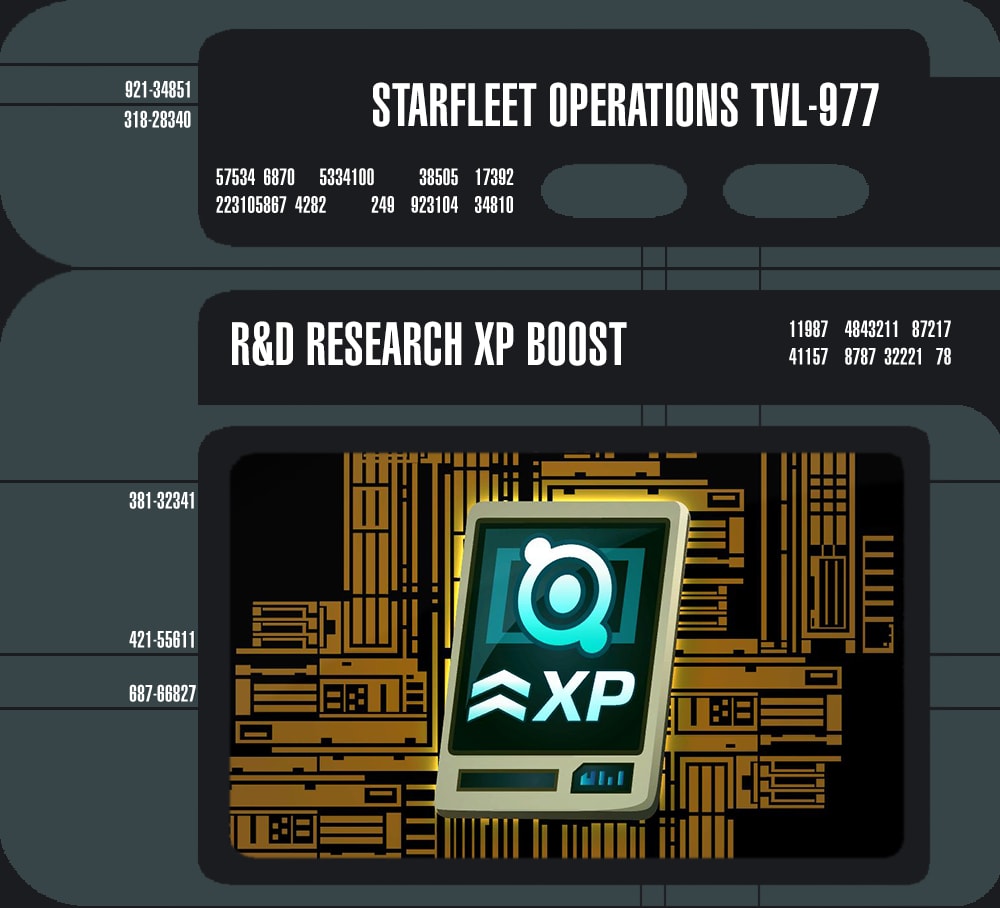 Greetings, Captains!
We are pleased to announce that we are adding R&D Research XP Boosts to the Zen Store as of February 5th, 2015.
The new R&D Research XP Boosts come in two sizes: A small boost which will grant 2,000 R&D Bonus Pool and a large boost which grants 10,000 R&D Bonus Pool. Each of these bonus pools, once applied, will increase the R&D Research XP earned in any R&D School by 20% until the pool is consumed.
Purchasing a boost will place the item in your inventory. Activating the item will then add the points to your total R&D Research XP Bonus Pool, which can be viewed in the upper left corner of your HUD where other boost totals are located. Multiple boosts can be applied, each time increasing your total Bonus Pool.
The small boost will cost 200 Zen while the large boost will be 800 Zen. These boosts may be traded or sold on the Exchange.