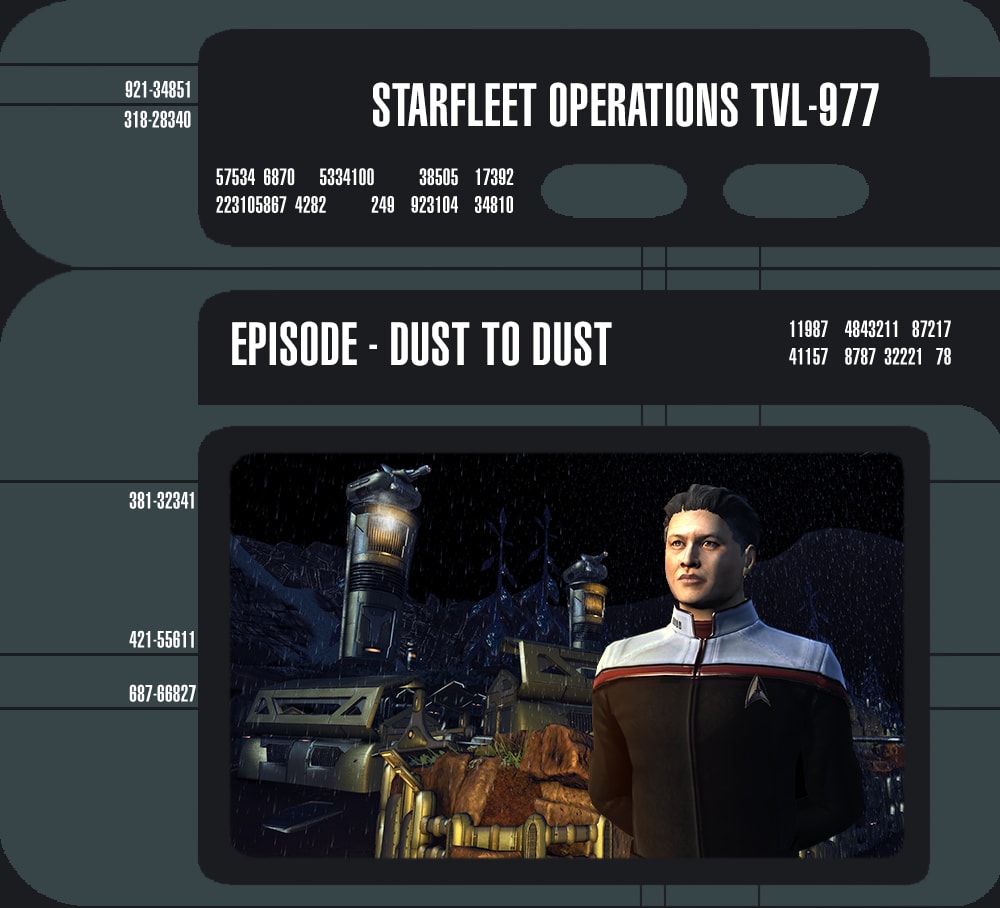 Admiral, we have a situation on Kobali Prime. You and I were both asked by name to help.
All that I've been told is that Vaadwaur have launched a large offensive and have retaken the area in front of their "temple" … the place where they keep unconscious Vaadwaur stored.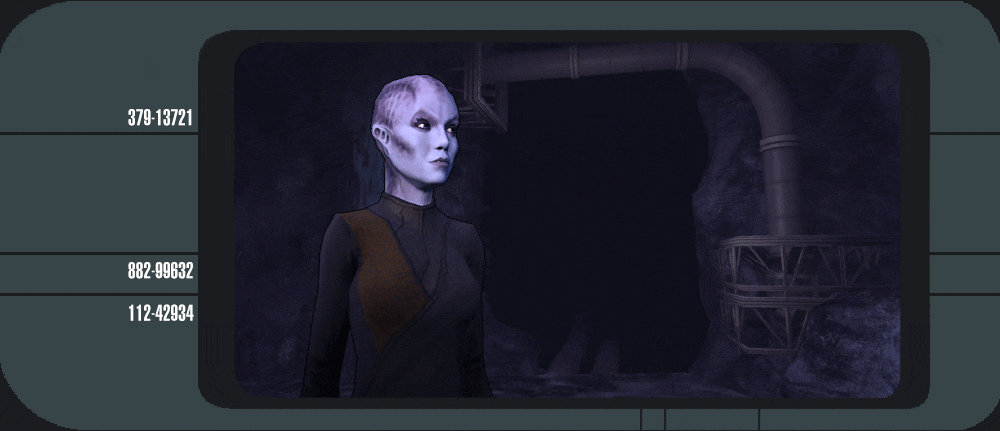 They need our help retake the area, though I have a feeling something else is going on. Can you help with the situation?
We need you to go to the Solonae Dyson Sphere to access the gateway to Kobali Prime. There, you and Captain Harry Kim can get to the bottom of this recent Vaadwaur incursion and the significance of this temple. What lurks below the surface, Captains?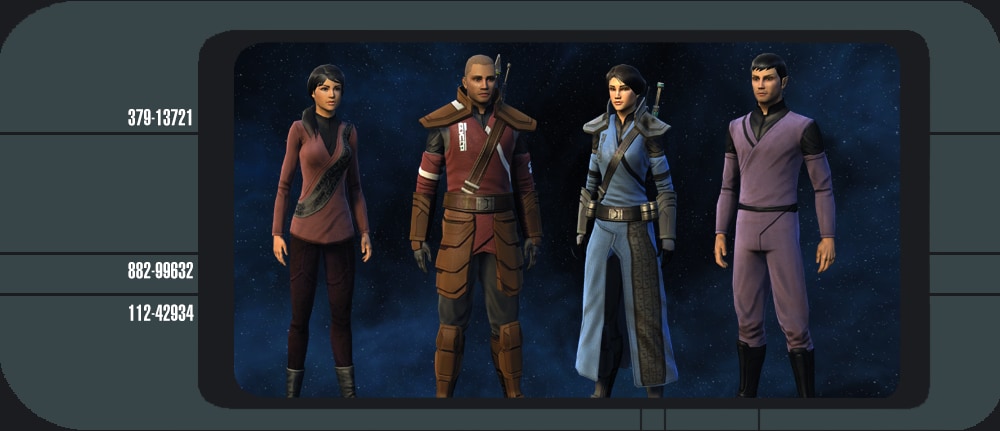 Each week we'll be rolling out an additional reward for the Dust to Dust featured episode, for a total of four distinct reward options at the end of its four-week run. The first week was the Kobali Uniform costume set, the second week's reward was the Kobali Deflector Array Mk XII and the third week's reward was the Kobali Hyper-Impulse Engines Mk XII. This week's reward is the Kobali Regenerative Shield Array Mk XII.