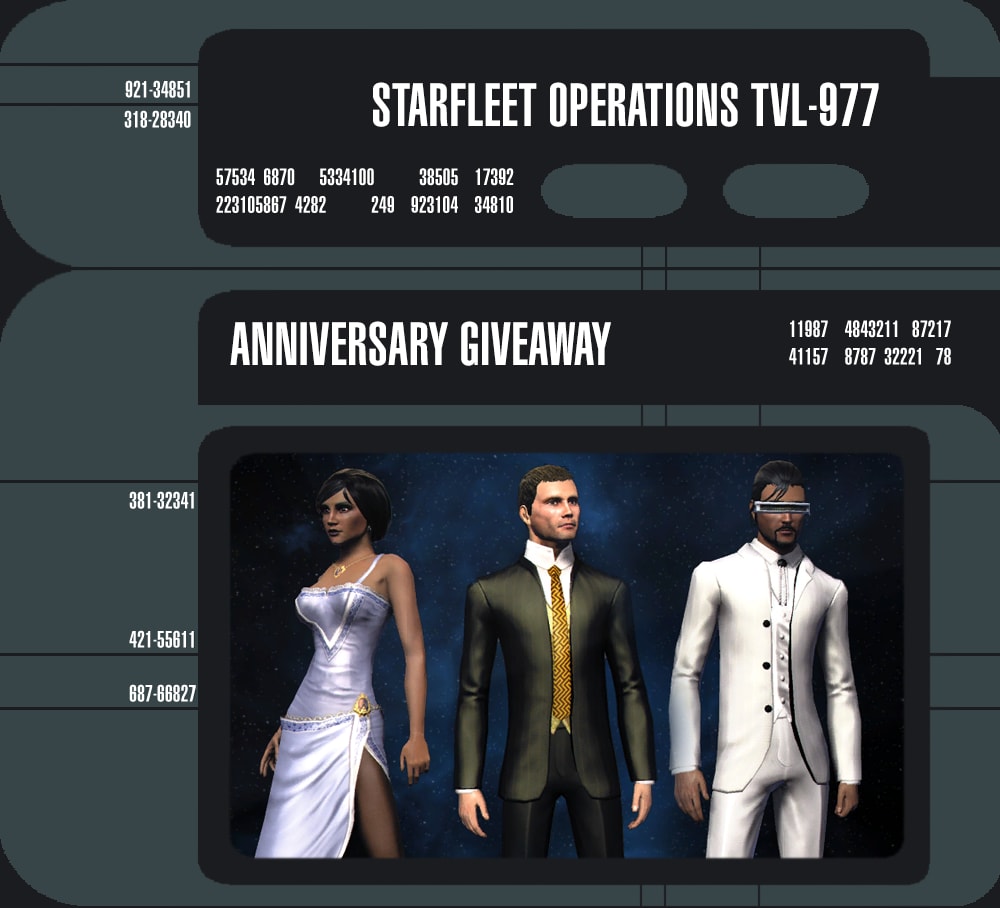 We're kicking off the celebrations early for Star Trek Online's 5-year Anniversary! We've had an amazing year and want to thank all of you for making Delta Rising and Star Trek Online a great experience! Every day from Monday 1/26 at 10am till Thursday 1/29 at 10am we'll be giving away new C-Store items for Captains to enjoy! Every 24 hours, we'll be giving out a different item (or even multiple), so be sure to grab these up!
For our final giveaway, we want Captains to be able to celebrate the anniversary in style! Want to look sharp for your next date on Risa or be the best-dressed captain in Quark's? You need this costume pack! This pack includes new suits, ties, shoes, skirts, tops and jewelry options!
To claim your Formal Set – 21st Century Uniform:
1. Log into the game on a Federation character between 10AM PST on Thursday January 29 and 10AM PST on Friday January 30.
2. Visit the in-game C-Store via the button on the minimap
3. Navigate to the 'Appearance' tab on the left
4. Scroll down to and click on the 'Formal Set – 21st Century Uniform" item
6. Click the "Claim" button towards the bottom-right of the interface
NOTE: Claiming this option unlocks these costumes for all Federation characters on an account.