Federation Mission - 404 Error: Admiral Not Found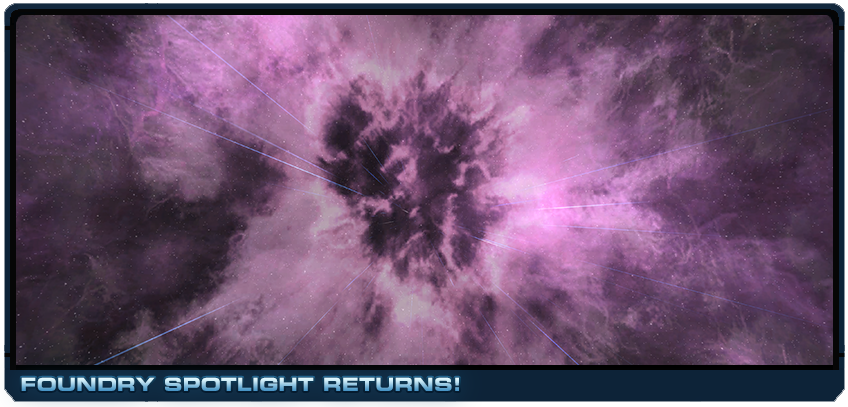 The Foundry Spotlight is back! We bring you the latest FED Spotlight mission for your enjoyment. Make sure to check out this and other missions available in our Star Trek Online Foundry for more User Generated Content by your fellow Captains!
-----------------------------------------------------------
The Foundry for Star Trek Online gives players a chance to create and share their very own stories with the world. These Spotlight Missions were designed by members of the Star Trek Online community and are great playable examples of what you, too, can add to the Star Trek Online universe.

This week's spotlighted mission is "404 Error: Admiral Not Found" by Dougglendower. 2nd Place Winner of our Foundry Challenge #6!
Faction: Federation
Level Requirement: Any
Mission Summary: You are ordered to head for the Rho Geminorum system to investigate reports of severe atmopheric outgassing from the third planet in the system. While this is a routine survey mission, it does take place near contested territory. If an emergency arises, your orders may change.
((To play this Foundry mission, log onto a Federation or Romulan allied with the Federation character, open your Mission Journal (J), and click on 'Hail' under the section labeled 'FOUNDRY' in the "Overview" tab. You will see that this Foundry mission is spotlighted in that section.))
Officer testimonials about this mission:
"Excellently written, almost like an episode of TNG." - @josephlwiess
"This is a great mission with good map designs, some tough, but fun battles, and excellent story dialogue." - @Evil70th
"Beautiful combination of story, options, combat balance, and set decorations." - @quentineich
For more information about the Foundry, including how to play community-authored Foundry missions and resources on how to create your own mission, check out this Guest Blog.
Foundry Spotlight Missions Index