Small Craft Arena PvP Mode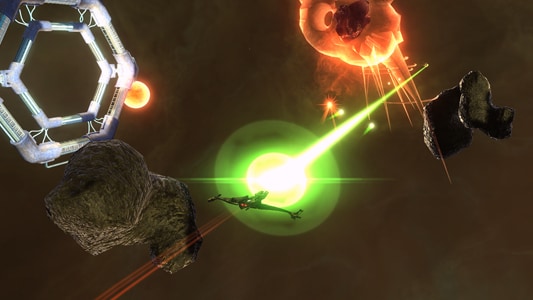 As someone who often plays PvP and cares for this type of content deeply, it is my genuine pleasure to let you all know about our upcoming new PvP mode: Small Craft Arena.
For the first time ever, we have created a cross-faction PvP queue that allows Klingon, Romulan, and Federation players to queue up for War Games against each other, all from the same queue. This ensures that matches can be found in the shortest time possible for this new mode. But the fun doesn't stop there - we'll be putting you in your small crafts (shuttles, fighters, captain's yachts, etc.)!
For the past couple years, players and fleets have enjoyed informal Small Craft PvP matches via the private PvP queues, as well as through various events that our Community Team has run. Thanks to your turnout at these events and the great feedback we've received about how fun they have been, we've decided to make an official queue.
Launching later this month, level 50 players who have set a default small craft will be able to queue up via the public PvP queue for "Small Craft Arena," which takes place in the 'Cracked Planetoid' map. While the first team to 15 kills wins the match, you'll earn Expertise and Energy Credits at the match's end whether you win or lose, as well as credit towards any daily Arena PvP missions you have active in your journal (a great source of Dilithium!). Haven't set up a default small craft yet? Head to your favorite shipyard and speak with the "ship selector" contact.
This entirely fresh experience brings new aspect into the game for customizing and creating builds for your small craft. Given the substantial differences between small craft mechanics and standard ships, we are excited to see the builds and tactics that arise from this new challenge. We're also hoping that the quick queue time and fast-paced nature of the game will result in a more bite-sized time investment required to casually PvP, allowing many more players to participate in PvP systems.
We hope you enjoy this incredibly fun, new PvP mode, and we will be closely watching out for your feedback on it now in the Tribble forums (as it's available for testing), and when it goes live on Holodeck with Season 8.5 on the 30th.
See you in the queues, Captains!
Jeff "AdjudicatorHawk" Hamilton
Systems Designer
Star Trek Online
- - - - -
Click here to learn more about Legacy of Romulus, our free-to-play expansion for Star Trek Online. Advance your journey of rebuilding the Romulan legacy with a Legacy Pack purchase! Click on the logo below to learn more about it.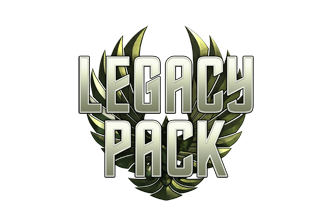 Want more game details, screens, and videos? Like Star Trek Online on Facebook for more exclusive content and follow us on Twitter – tweet us your questions! And, subscribe to our YouTube channel for the latest Star Trek Online videos.
- - - - -