Spire Featured Project #3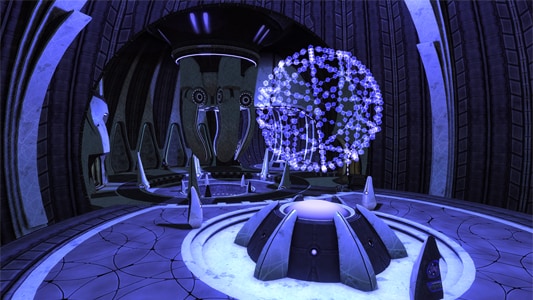 The discovery of the Solanae Dyson Sphere has provided a unique opportunity to fleets of all factions. The Romulan Republic is leading the Joint Command in charge of operations inside the Sphere, and they know that the Dyson Sphere is too immense for them to divert adequate resources for a full survey of it. As a result, Joint Command has started to assign liberated Spires to fleets in an effort to further exploratory efforts inside the Sphere.
Similar to Fleet Starbases, Embassies and Dilithium Mines, special projects will become available from time to time for a fleet's Spire. Completion of these special projects will unlock new features to expand the functionality and appearance of your Spire. Be quick, though – when a special project becomes available, it will only be available for a limited time; you must start the project before the end of the feature. Once you've started the project, you can keep working on it until it's finished, even if the special event ends. As with Starbases, Embassies and Dilithium Mines, you can only work on one special project at a time, so act fast!
Our next special featured project for the Fleet Spire is "Omega Molecule Research." As the Joint Forces in the Solanae Dyson Sphere have gained territory ahead of Voth advances, strange and advanced technologies are being collected for further research. Allied fleets have been tasked with helping in the examination of data and artifacts collected, paying particular attention towards anything related to the production and use of Omega Molecules. Due to the sensitive and urgent nature of the findings, a section of the liberated Spires that are under control by fleets are now being dedicated to the research of these particles.
Completing this project will enable the automated ramps in the eastern section of the Spire interior. These ramps lead to a research area featuring a large holographic Omega Molecule. This special project will be available from around 10AM PST this Thursday, December 12, until around when server maintenance starts on December 26, 2013 (or 7AM PST — whichever is earlier).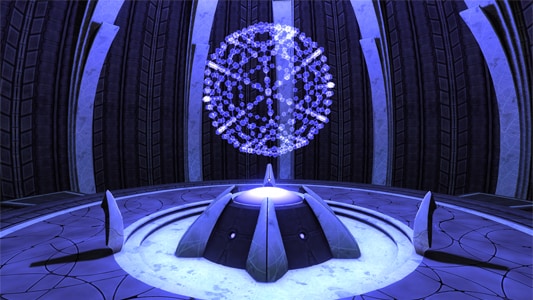 Keep checking back to see what's next on the special project list! We hope you are enjoying Season 8: The Sphere and we'll see you in-game!
Charles Gray
Lead Content Designer
Star Trek Online
- - - - -
Click here to learn more about Legacy of Romulus, our free-to-play expansion for Star Trek Online. Advance your journey of rebuilding the Romulan legacy with a Legacy Pack purchase! Click on the logo below to learn more about it.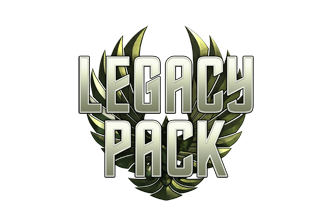 Want more game details, screens, and videos? Like Star Trek Online on Facebook for more exclusive content and follow us on Twitter – tweet us your questions! And, subscribe to our YouTube channel for the latest Star Trek Online videos.
- - - - -