We are very pleased to announced the remaster of Starfleet's Veteran Heavy Destroyer variants – both the Chimera and Manticore Heavy Destroyers have been updated to Star Trek Online's current standard of detail and visual fidelity.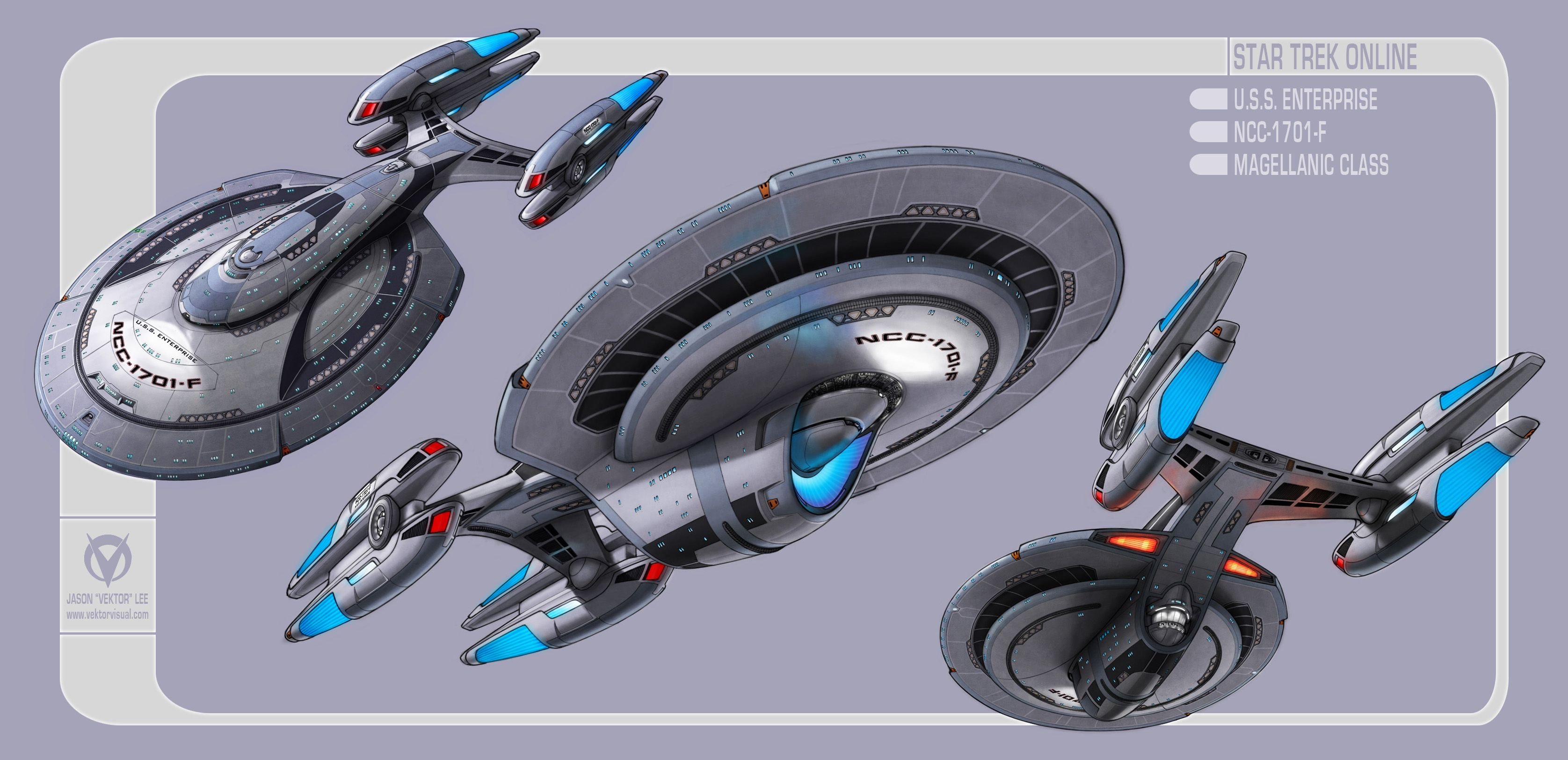 Long-time Star Trek Online players may remember that the Chimera was originally designed by fan artist Jason Lee for STO's "Design the Next Enterprise" contest. Though it didn't win that contest, the STO team loved Jason's design and found a home for it in STO as the ultimate reward for the game's lifetime subscription program. Today, we are proud to announce that we have hired the very same Jason Lee to remaster the Chimera for us over a decade after we originally added his ship to STO.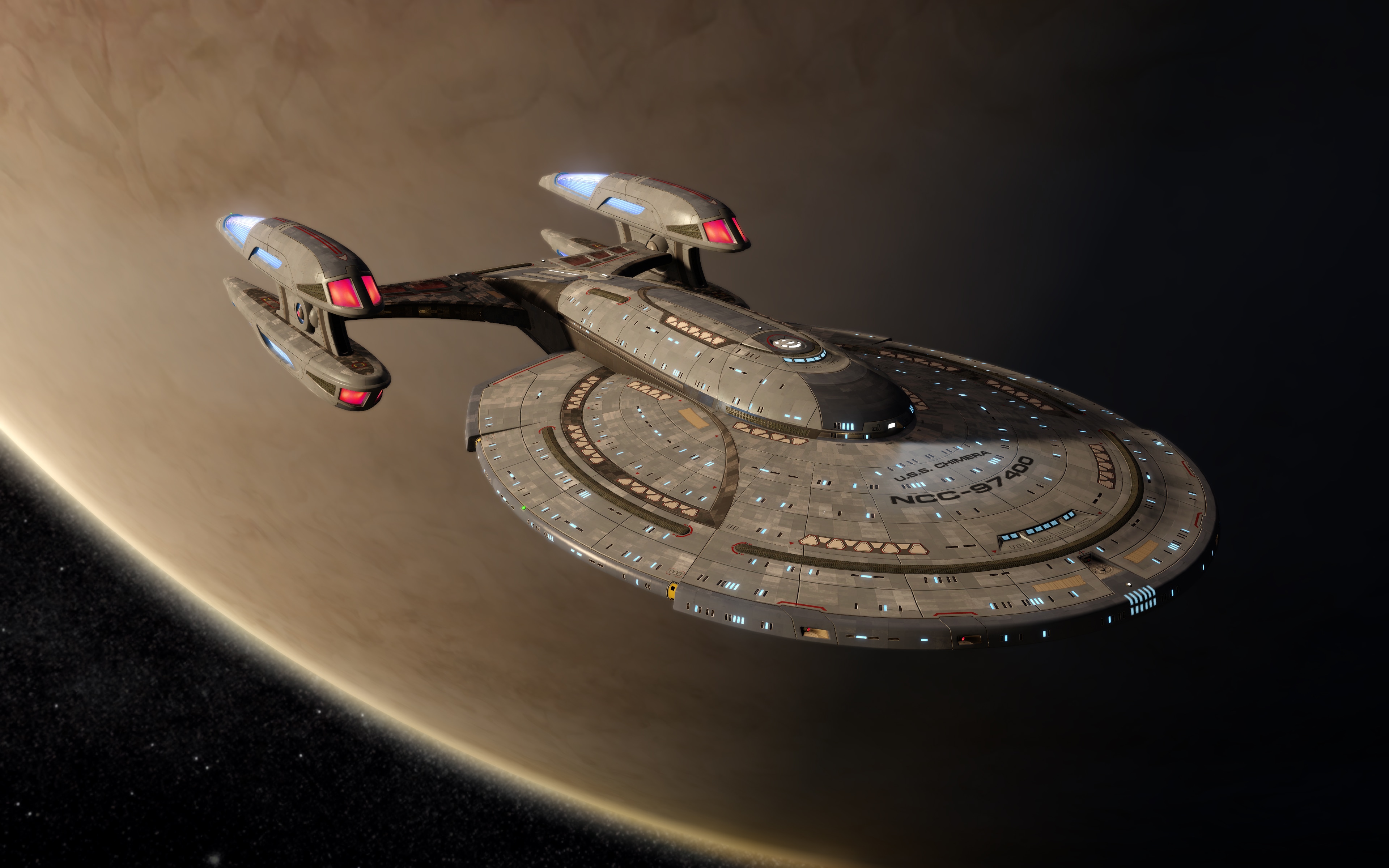 Jason is an accomplished 3D artist and did a fantastic job bringing the ship up to our current standard of quality. He was also able to incorporate some tweaks to the design he had always wanted to make, while retaining the ship's race car profile and striking quad nacelle arrangement. Jason also did an incredible job refining the Chimera's phaser Lotus and warp nacelle mechanisms with additional detail and believable mechanics.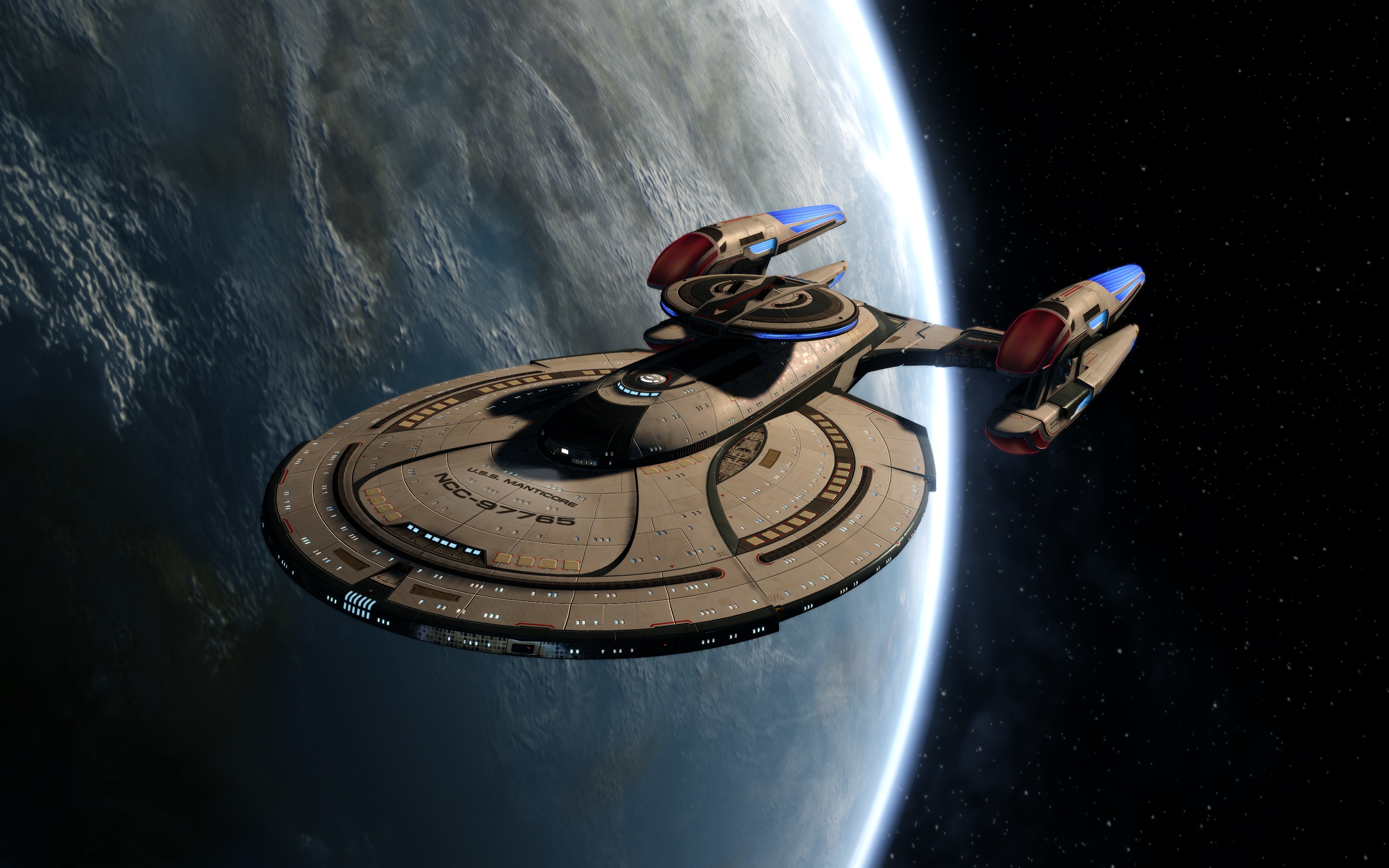 In conjunction with the remaster of the Chimera, we are also happy to announce its T6 iteration, the Manticore, has been updated! STO's Art Director, Thomas Marrone, has long flown the Manticore as his main starship in game, and jumped at the chance to use Jason's new Chimera model as a foundation for an updated Manticore.
As with all remasters, these updates are free to anyone who already has a Starfleet Veteran Heavy Destroyer. (If you don't have one, the currently running lifetime sale is the best time to get one!)
To see these changes, ready your Starfleet Veteran Heavy Destroyer, visit the ship customization interface, and apply either the Chimera or Manticore preset. In addition to the remasters, we've also added the Starfleet legendary material selection and a few new sets of windows options to these ships as well.
To all of our Star Trek Online lifetimers and long-time "veterans" out there, we want to offer our continued gratitude for support. You are the antimatter that keeps our starship running!
See you out there, thattaway,
Thomas Marrone
Art Director
Star Trek Online