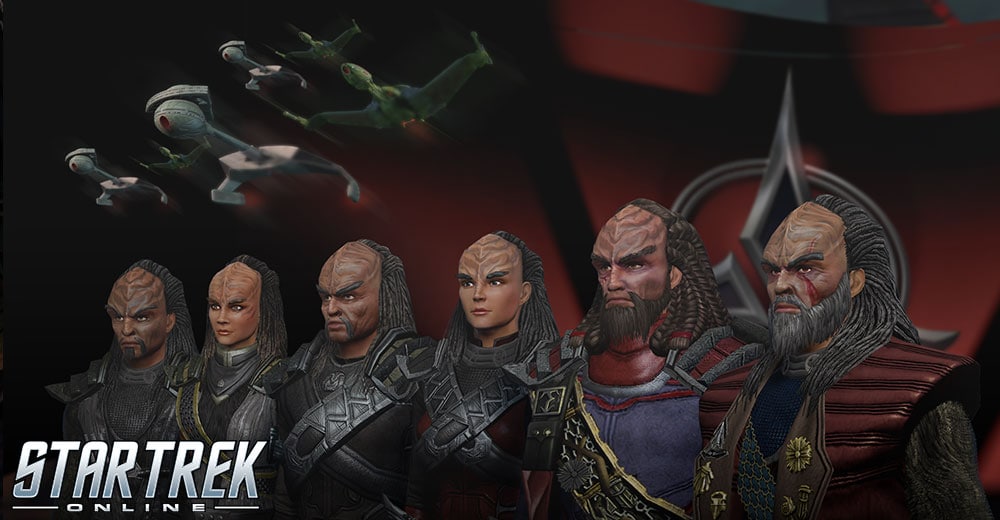 Are you joining the Klingon Empire during this Klingon Recruit event! Now's the perfect chance to get your gear ready. In honor of the return of Klingon Recruitment, we're putting every Klingon item in the Zen Store on sale for 35% off, from February 16th at 8am PT to February 20th at 10am PT. You can pick up ships, costumes, weapons and more, so go make sure your Klingon is ready to bring glory to you and your house!
From February 16th at 8am PT (17:00 CEST) to February 20th at 10am PT (19:00 CEST), we are having a 25% ship sale. Enjoy not just a discount on our ships, but fleet modules, dry dock slots and ship upgrade tokens as well! Have you been eyeing a new ship or ship bundle in the C-store? Now is the time to grab the ship you've always dreamt of commanding!
All ships and dry dock slots in the C-Store are 20% off.
This includes bundles which are comprised only of ships.
This does not include bundles that have items other than ships in them.
The ship upgrade token, ship upgrade token bundle, and the fleet module are all 20% off as well.
We have exciting news! Captains on PC will be able to enjoy a bonus on purchased ZEN! Is there a ship in the C-Store that is tempting you? Now is the perfect opportunity to grab ships, keys, and whatever else has caught your eye.
From February 16th at 9am PT to February 23rd at 9am PT, Captains will earn an extra bonus on purchased ZEN when you charge through Direct Credit Card, PayPal, Skrill, BoaCompra, Xsolla, Paysafecard.
*Please note that this Charge Bonus offer is ONLY available for the following payment processors:
Direct Credit Card (Visa, Mastercard, American Express and Discover)
PayPal
Skrill
BoaCompra
Xsolla
Paysafecard