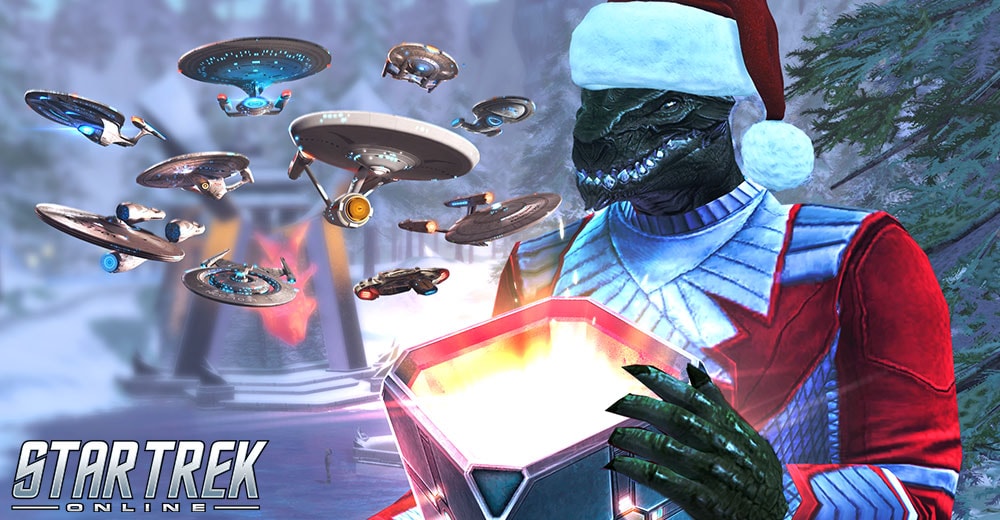 Santa Gorn is not sated. His unending hunger for savings drives him forward, ever searching for the next great deal he can deliver. And - oh no - he's right behind you, Captain! Look out!
Oh. He's...offering you a sale. Of course, I don't know what I thought was going to happen.
From December 23rd at 10am PT to December 27th at 10am PT, you can save 35% on all Legendary items and bundles we've released so far, including the returning 10th Anniversary Legendary Ten Ship Bundle! This is a golden opportunity, Captains, so don't let it pass you by!