Fast, capable vessels are always needed in the Federation to respond to the needs of the many promptly no matter where they may be located. In the modern era of starship construction, three new classes have been purpose-built to support such far-flung emergency efforts, and are now being made available for Federation Captains and their allies. (And, of course, players that have unlocked cross-faction starships!)
Starting on July 21st, 2022 on PC (and appearing on Console at a later date), players will have the option of purchasing the Federation Responder Bundle which includes three new Federation starships and additional promotional items.
Bozeman Intel Heavy Frigate [T6]
Cabot Command Light Escort [T6]
Nobel Miracle Worker Research Science Vessel [T6]
1x 100% Off T6 Ship Coupon
6x Ship Slots
6x Experimental Upgrade Tokens
3x Fleet Ship Modules
Exclusive to Bundle – Mirror Material Variants for all 3 ships as well as their Fleet Ship Variants
Exclusive to Bundle – Title "First Responder"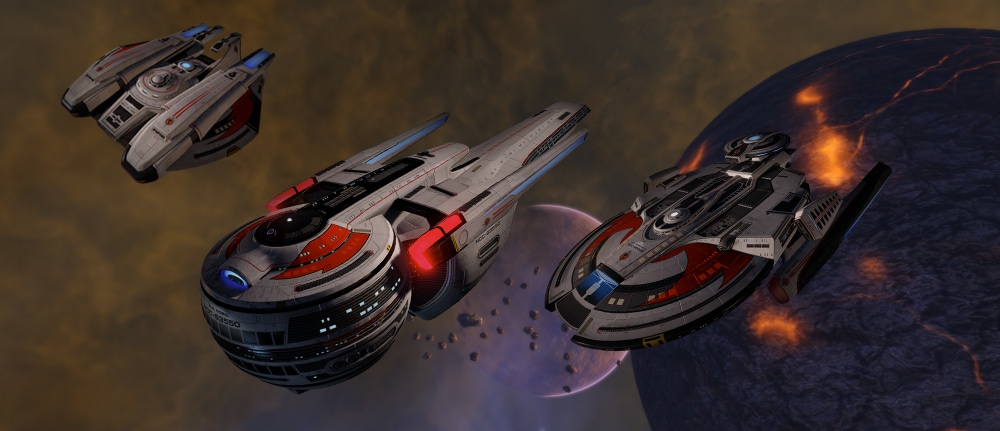 This value-packed bundle will be on sale for 9,000 Zen (25% OFF!) for a limited time (7/21 – 8/4) after which it will remain available indefinitely at the full price of 12,000 Zen.
Each of the three starships will also be available individually at the standard T6 starship price of 3,000 Zen. Please note that purchasing any of the ships individually will not unlock the exclusive materials, or Title, and will not result in a discount on the Bundle.
In addition to their Z-Store versions, each of the three vessels will have Fleet variants introduced at the same time, which may be unlocked by advancing your Fleet Shipyard to Tier 4. Purchasing any of the individual ships, or obtaining them as part of the Bundle, will result in a discount on their Fleet Variants, reducing the number of Fleet Ship Modules required to purchase them from 5 to 1. Click on the images below to learn more about the individual ships and their fleet versions!