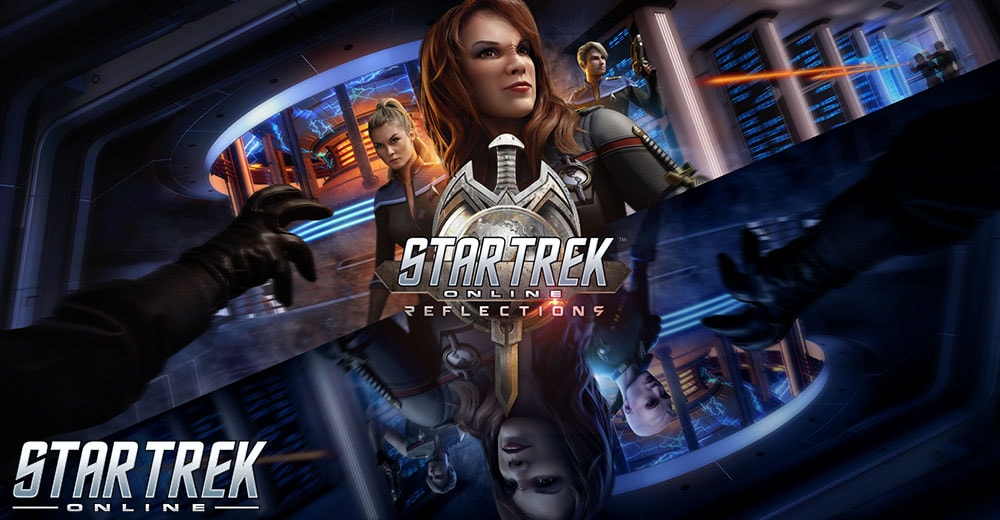 Step into the mirror, Captains – you may never be the same. Star Trek Online is proud to announce Reflections, our newest story update, launching after maintenance today. The Terran Emperor is up to something so dastardly, that Admiral Leeta from the Mirror Universe has come to you for help. Can you save both realities from tyranny? Or will you fall to the darkness on the looking glass's other side? Reflections stars the returning Chase Masterson, playing Leeta, the role she originated on Deep Space Nine. Leeta has been a thorn in the side of the Federation for years – can those differences be put aside? Can you even trust her?
But that's not all. Reflections also comes with the first content from Star Trek: Lower Decks in STO. You'll be able to obtain and command the Parliament Class, popularized as the U.S.S. Vancouver in the animated comedy, as well as obtaining some of the weapons used by Starfleet on that show. In our new Task Force Operation, "Operation: Wolf", you'll invade the Mirror version of Earth Space Dock, experiencing the tyrannical universe's version for the very first time. And you'll be able to purchase the Elite Captain Boost Token, and upgrade your Captain with a new Kit Module Slot, new Device Slot, and new a Trait Slot in both Ground and Space.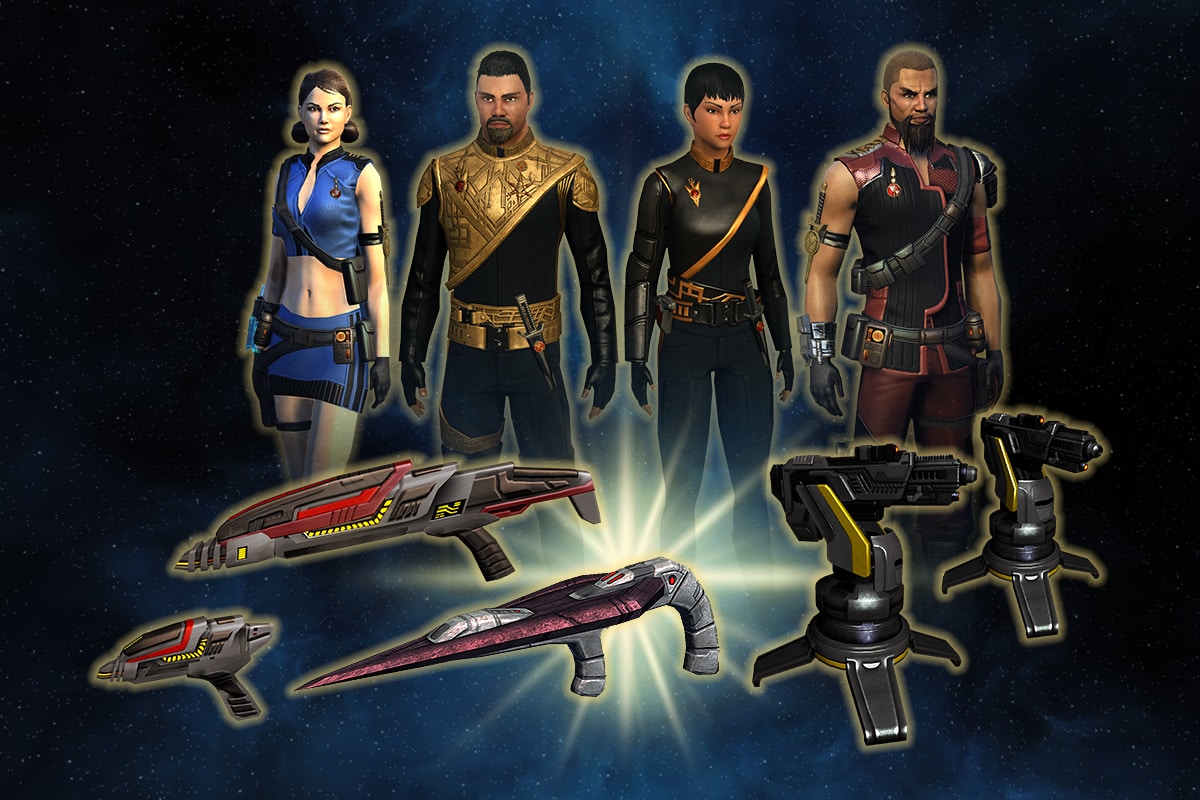 But that's not all! Starting after maintenance today, you can grab a free pack of Mirror Gear, including the following:
Discovery Era Terran Empire Uniform
Terran Empire Odyssey Uniform
1 Terran Empire Sonic Phaser High Density Beam Rifle
1 Terran Empire Sonic Phaser Stun Pistol
1 Mirror Universe Agony Rifle
1 Duel Ambush Turrets Kit Module
1 Small XP Boost
This special giveaway will be available until 9/28 at 10am PT. What's on the other side of your own reflection, Captains? It's time to find out.