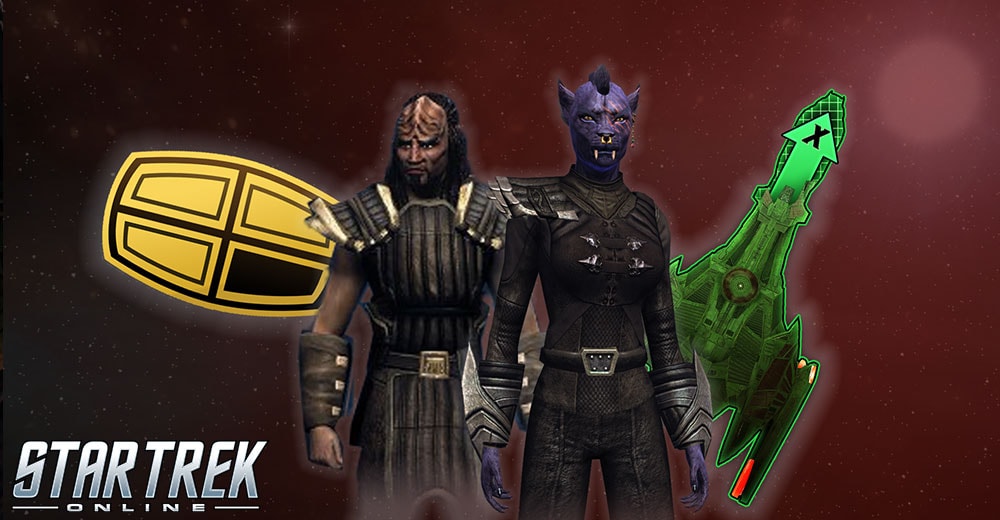 The Finale of the Klingon Civil War is almost here, Captains. To celebrate, we thought we'd share some of the bounty of the Klingon Empire with you, including a free uniform, free playable species, and two ways to power up your favorite characters. Starting tomorrow, 5/22, and running until Tuesday, 5/25, you'll be able to claim a new item every day in the promotions tab of the Zen Store. Use them in your battle to depose J'mpok and bring honor back to Qo'nos. Here's what you'll be able to claim:
5/22 - 12 Inventory Slots, Once Per Account
5/23 - 100% Off Klingon Academy Uniform
5/24 - 100% Off Ferasan Species
5/25 - 1 T6x Upgrade, Once Per Account
We can't wait for you to experience the Klingon Civil War's final battle. Qapla'!