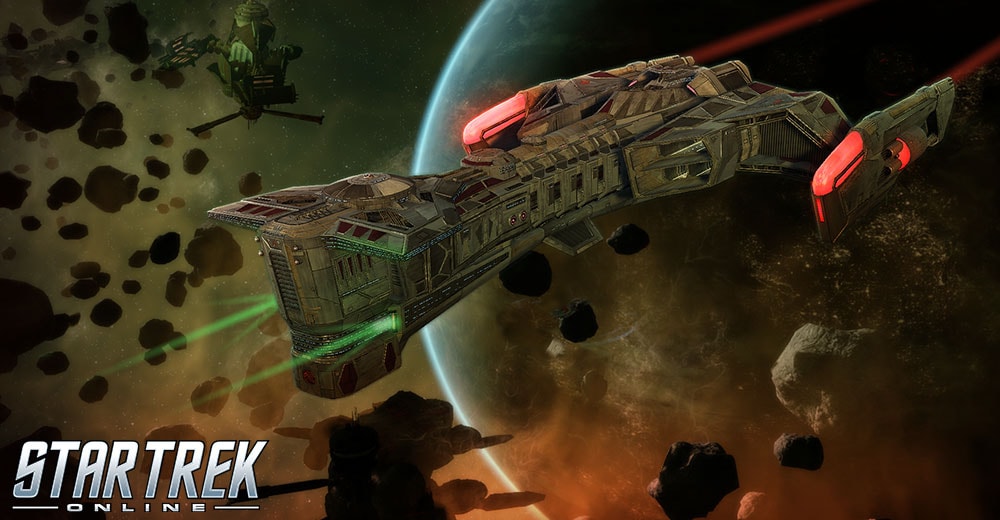 B'Eler typed quickly. Klingon encryption was not usually tough to crack – for her - but the Emperor's new pet was House Mo'Kai and knew what he was doing. However, she had her own tricks up her sleeve. It was only a matter of time, and she knew it.
"Will you hurry it up already?"
B'Eler smiled at the impatience of her mate. "Almost there, Trevana. I would rather not rush and bring all of the shipyard's security down on us. You're a fierce warrior, but let's not test your limits, shall we?" Her question was answered with muttering and some inspired swearing. A few more inputs, and she saw what they had come for. "I'm in."
Trevana walked over and looked over B'Eler's shoulder. "So these are the design specs for those new weapon and defense systems?" Her mate nodded. "Alright, let's get this info back to the Witch."
The war for the soul of the Klingon Empire is about to reach its final coda. The battle lines are drawn, and sides have been chosen. As battles rage across the surface of Qo'noS, the battle in orbit will be equally important in determining control of the system. In "Remain Klingon," you will participate in the final space battle of the Klingon Civil War.
NOTE: We recommend that you complete the episode "A Day Long Remembered" before attempting "Remain Klingon".
Ryon Levitt
Content Designer
Star Trek Online