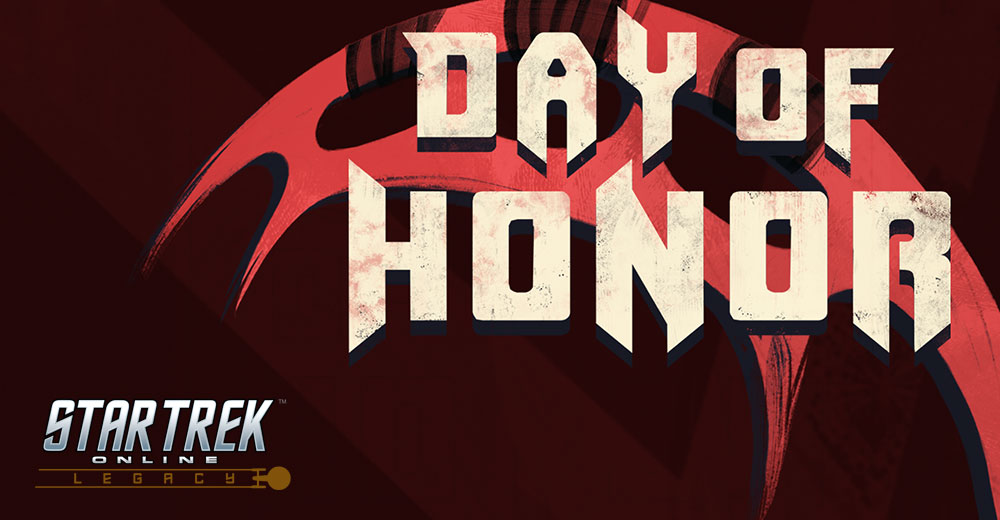 On July 11th, prepare your blood wine and your bat'leths. It will be a Day of Honor. In honor of our favorite warriors for Kahless, Star Trek Online, Eaglemoss, Modiphius, and the Streampunks are all teaming up to hold an all day streaming event, featuring some of your favorite Trek stars and a whole heaping helping of honorable battle. We're excited to have you join us for the event, live on the Queue Times Twitch channel.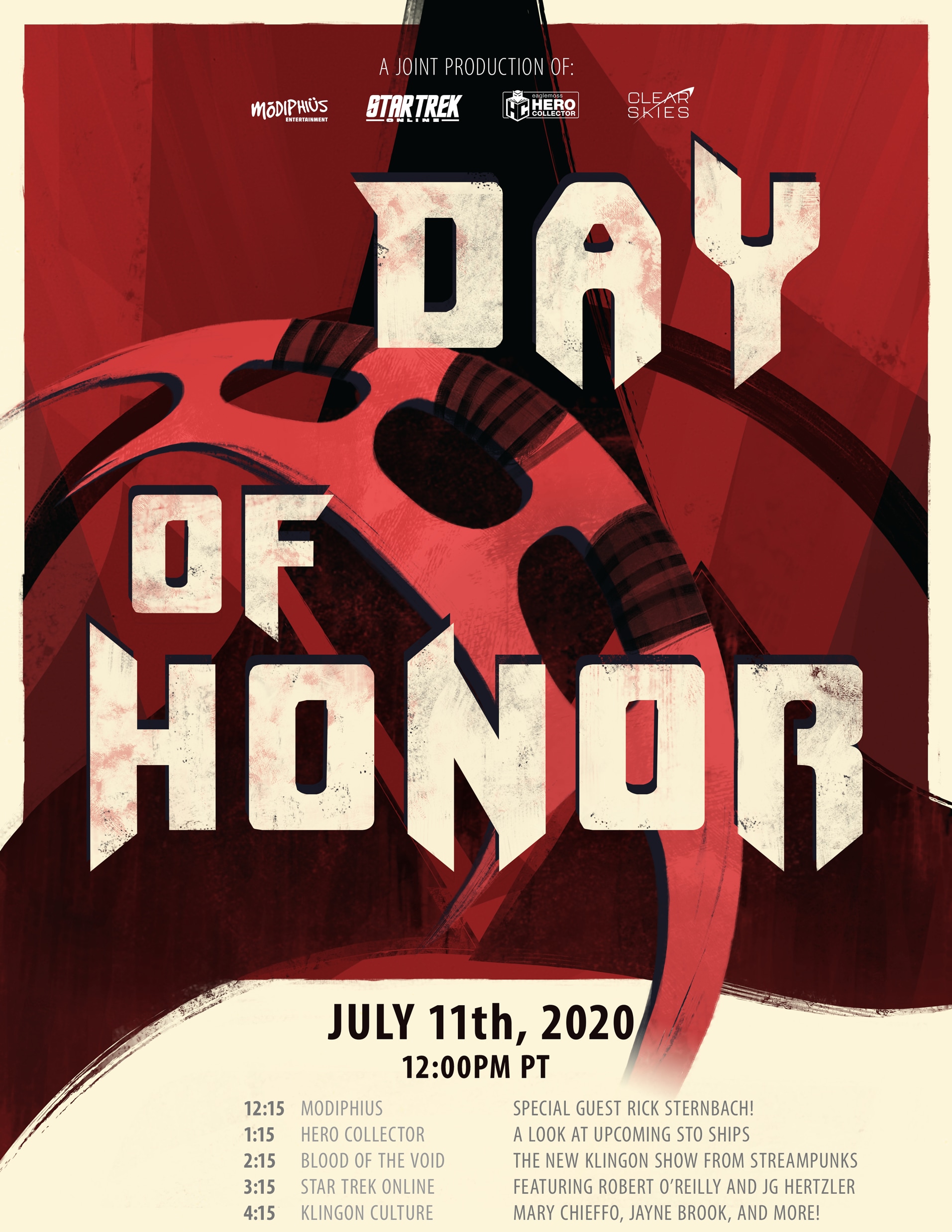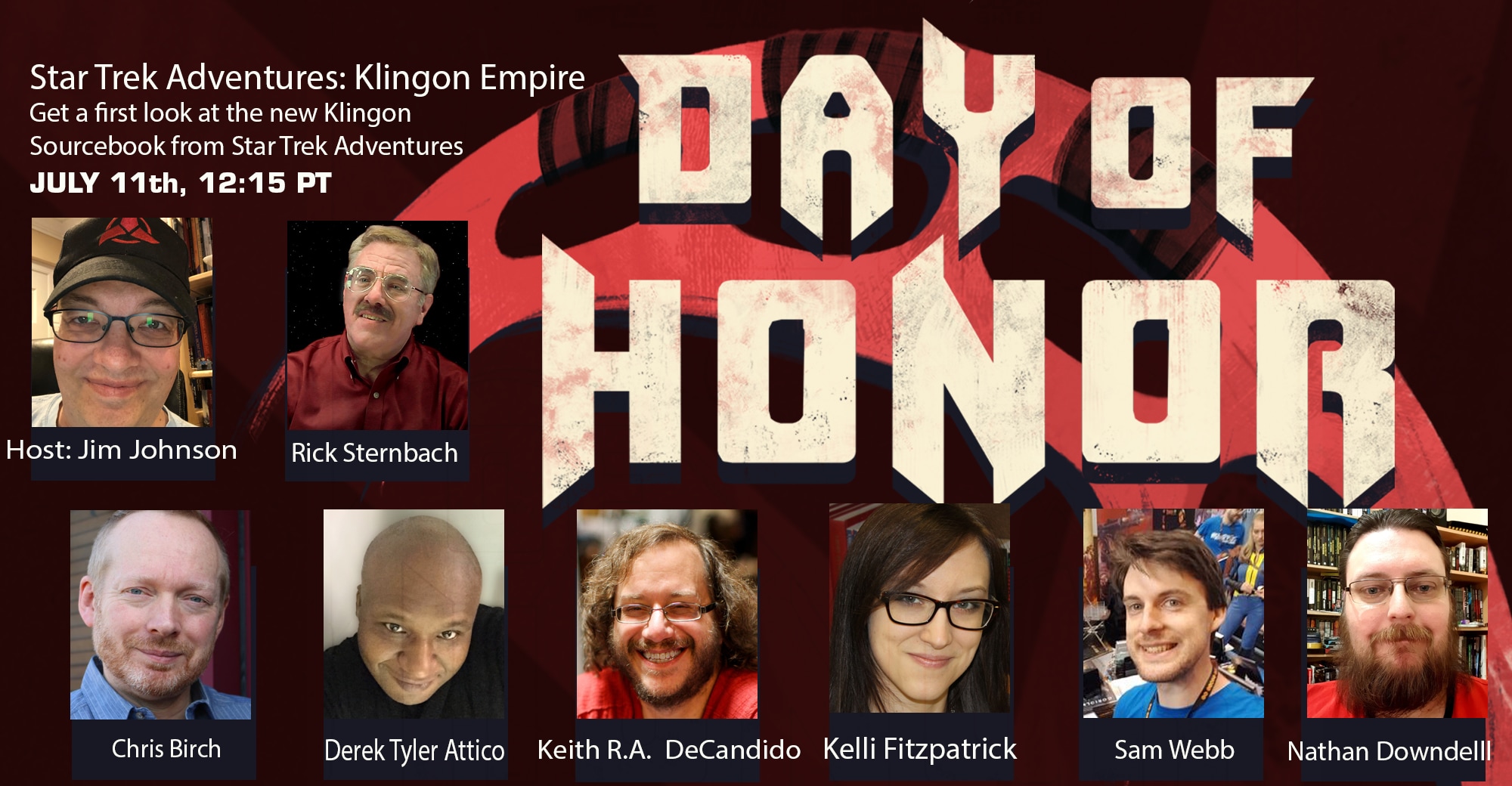 Modiphius – Featuring Rick Sternbach!
12:15 - 1:15
Host: Jim Johnson
Special Guest: Rick Sternach, legendary Star Trek designer
Join Modiphius's Star Trek Adventures development team and writers and special guest Rick Sternbach for an hour-long discussion on Rick's experiences with Star Trek, and how we're supporting Clear Skies, Blood of the Void, and the Streampunks group with their new shows, future STA products, and any questions fans have regarding the game.
Modiphius Entertainment and the entire Star Trek Adventures development team are proud to present: The Klingon Empire Core Rulebook: a core rulebook that contains complete rules for the game, as well as a wealth of information on the Klingons, their society, military, starships, warriors, and so much more. The book is compatible with all the supplements released for the game to date, and accessories for the Klingon rulebook are currently in development.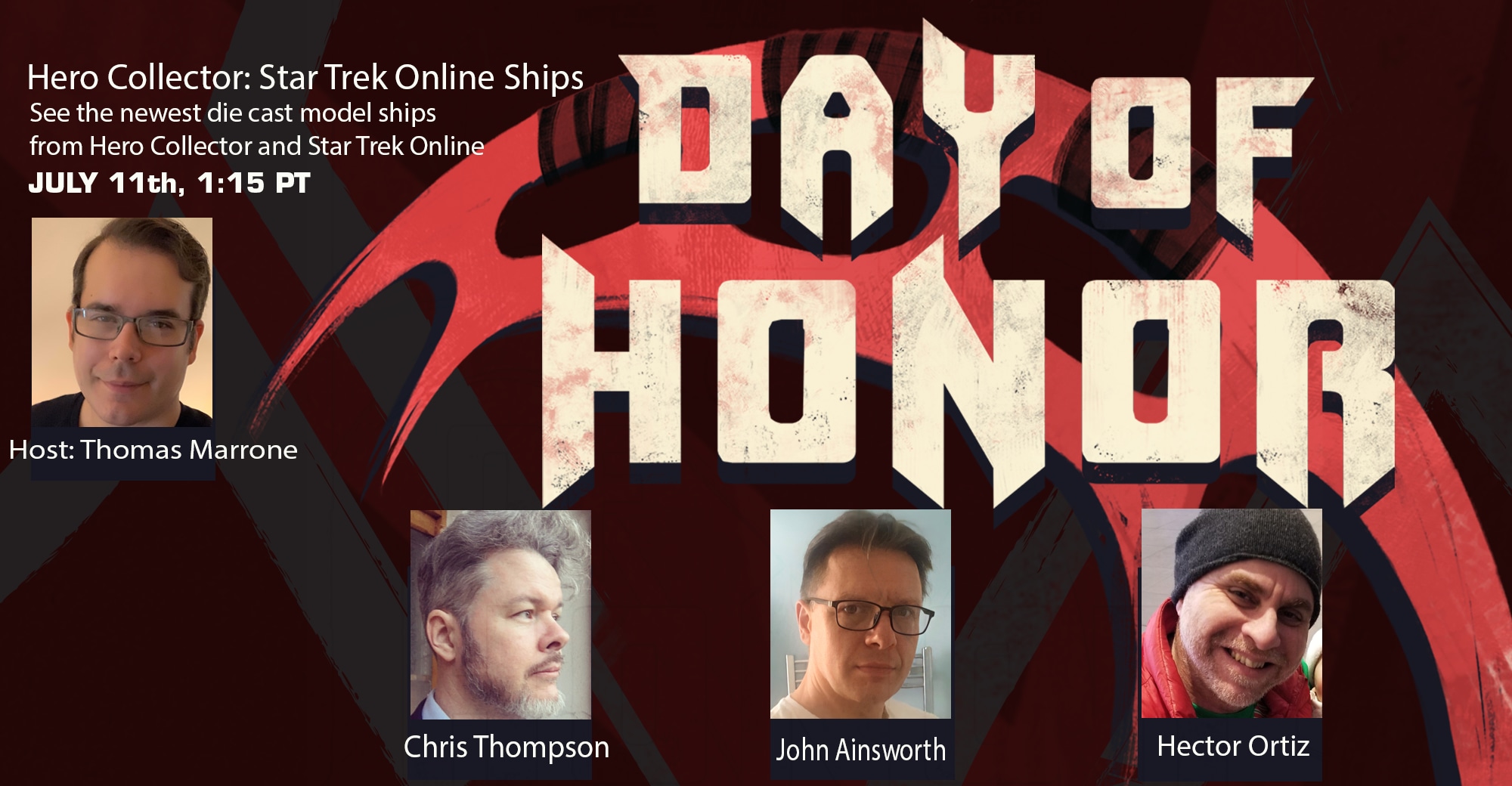 Hero Collector – The Star Trek Online Collection
1:15 - 2:15
Host: Thomas Marrone
STO's Lead Ship and UI Artist, Thomas Marrone, will sit down with guests from Hero Collector to talk about starship design, the process of creating the Star Trek Online Starships Collection, and more! They'll be revealing and looking at the latest Star Trek Online starships to become beautiful, die-cast models, including the Gagarin-Class, and the first Klingon ship, the Bortasqu'!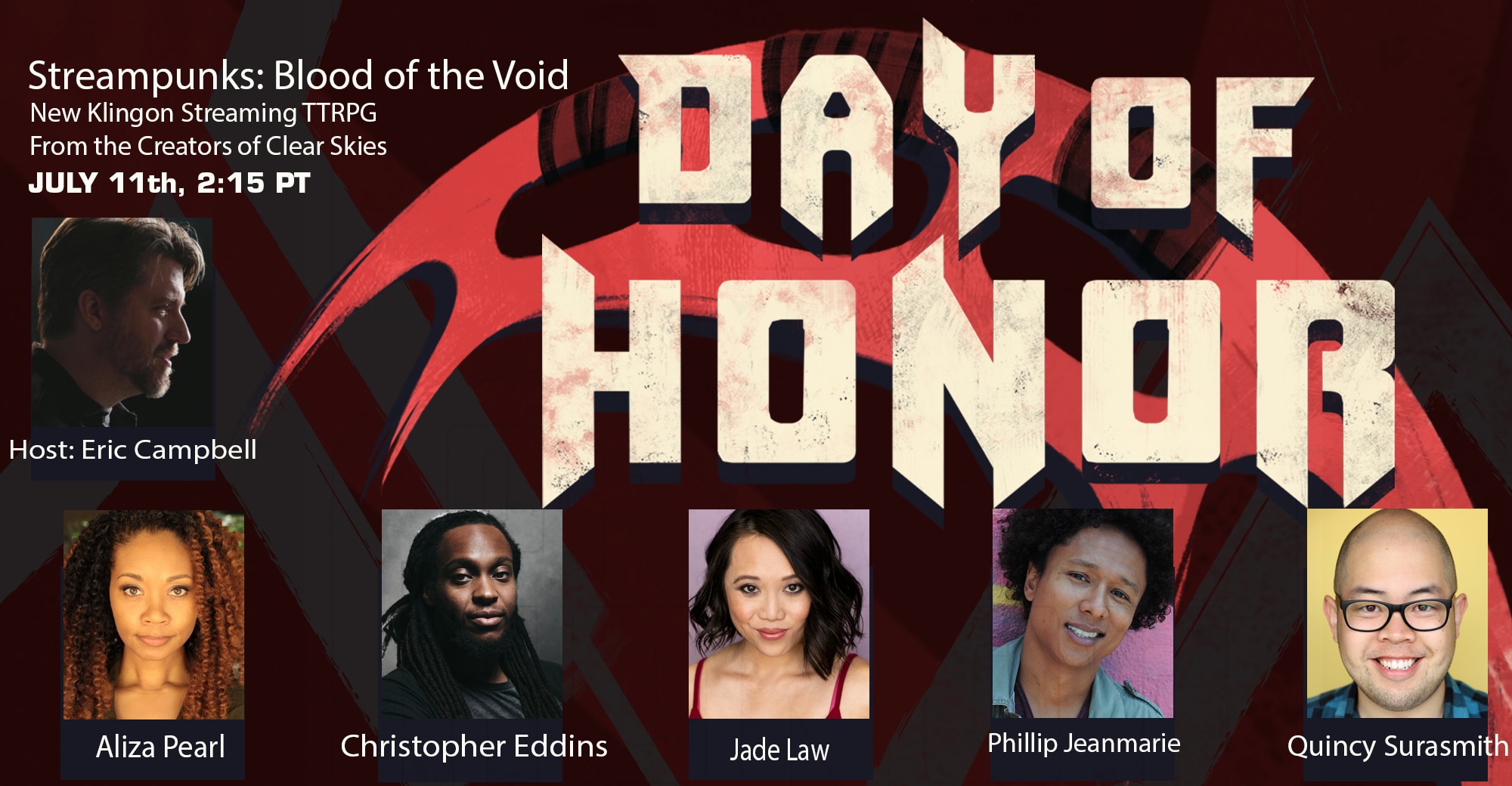 Streampunks – Blood of the Void
2:15 - 3:15
Host: Eric Campbell
Meet the cast of the upcoming Star Trek Adventures Live play! Join us as we explore what it means to play a Klingon and how a role playing group can enjoy a different kind of Star Trek story. Hosted by the game's Game Master, Eric Campbell (Shield of Tomorrow, Clear Skies)!
An all-Klingon, Star Trek Adventures (R) tabletop RPG show. The Klingon crew of the I.K.S. Borqu' travels the void of space, in search of honor and glory. The show delivers layered, complex stories of one of the most stereotyped alien species in Trek. With a Black and Asian cast, Blood of the Void is uniquely positioned to expand and deepen Klingon representation through the cast's unique lens. Premieres Monday July 6th at 6:30pm PT at twitch.tv/QueueTimes and runs monthly.
Star Trek Online – The Year of Klingon
3:15 - 4:15
Host: Mike Fatum
Special Guests: J.G. Hertzler (Martok, Deep Space Nine) Robert O'Reilly (Gowron, Deep Space Nine)
Star Trek Online has recently released House Divided, our latest major content update, and we want to talk about it and answer your questions. Joining host Mike Fatum will be members of the STO Team: Lead Designer Al Rivera, Lead Environment Artist Scot Boyd, and Lead Ship and UI Artist Thomas Marrone. But they won't be alone - we'll be joined by the most Klingon of guests, as Robert O'Reilly (Gowron in Deep Space Nine, Aakar in Star Trek Online) and J.G. Hertzler (Martok in Deep Space Nine and Star Trek Online) will join the panel to discuss their experiences working on the game, and their lives as Klingons. This all goes down at 3:15 pm PT on July 11th, so sharpen your Mekleth and tune in!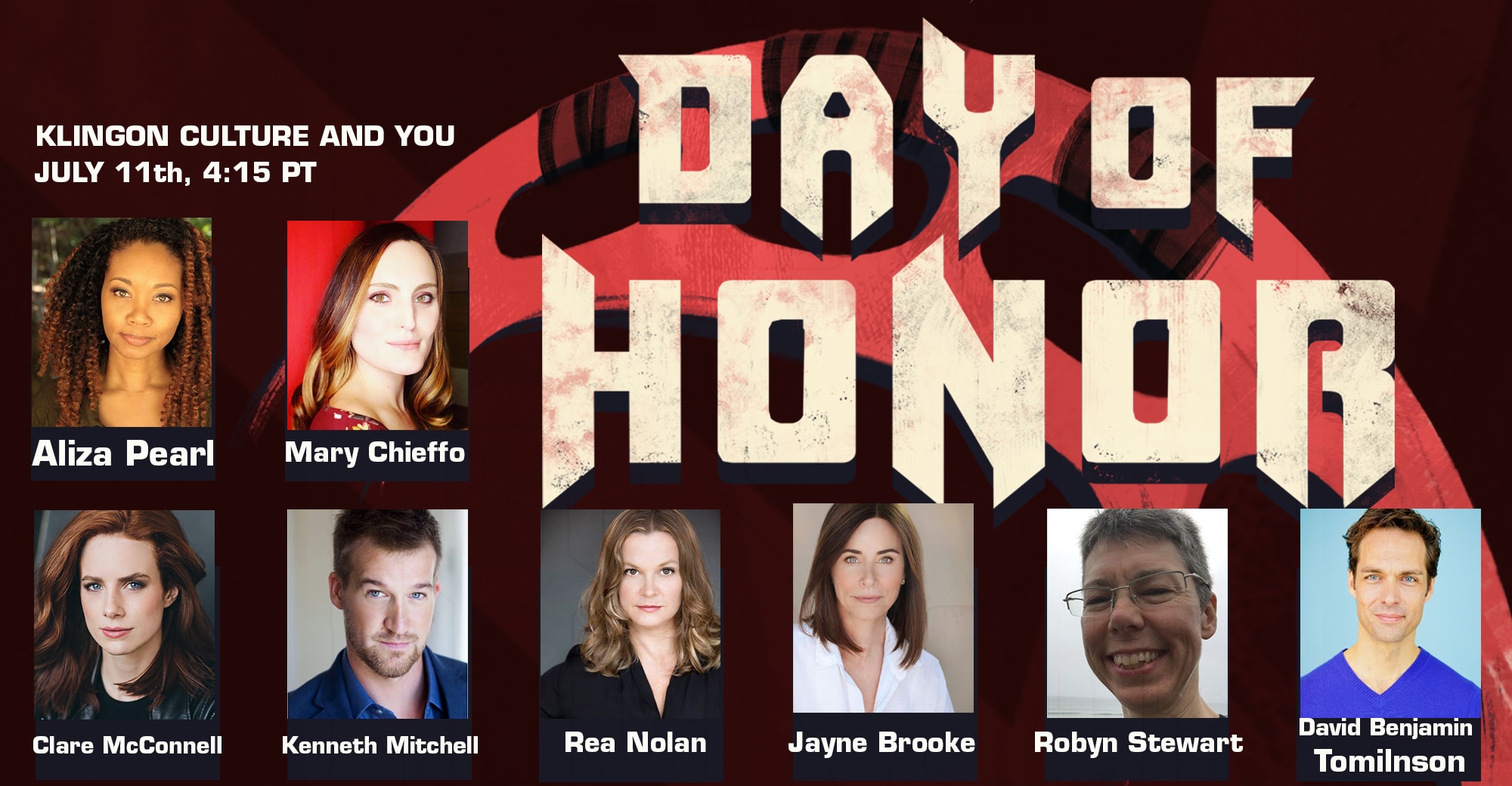 Klingon Culture and You
4:15 - 5:15
Host: Aliza Pearl
Special Guests: Mary Chieffo (L'rell, Star Trek: Discovery), Kenneth Mitchell (Kol/Kol-Sha/Tenavik, Star Trek Discovery), Jayne Brook (Admiral Cornwell, Star Trek: Discovery)
We're honored to have actors and Klingon experts joining us from Star Trek Discovery, including: Mary Chieffo (Actor, Commander/Chancellor L'Rell), Kenneth Mitchell (Actor, Kol/Time Keeper Tenavik), Rea Nolan (Klingon Dialect & Voice Coach), Robyn Stewart (Klingon Translator), Clare McConnell (Actor, Klingon Leader Dennas), David Benjamin Tomlinson (Actor, Or'eq/Linus/Various), and Jayne Brook (Actor, Admiral Cornwell). They'll chat with host Aliza Pearl about their Klingon experiences, the Klingon language, culture, and more. This is the panel to see if you want to know more about being a Klingon.
Captains, we can't wait to see you on Saturday. Qapla'!