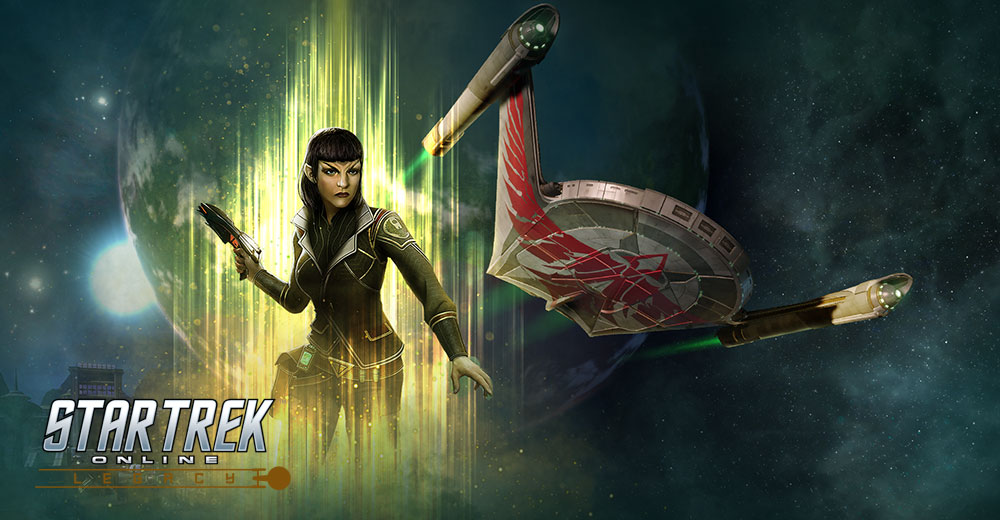 The Romulans have become as much of a fixture of Star Trek over the years as Humans, Vulcans, Klingons, Ferengi, and so many other 'core' alien species who make up a significant portion of the identity of this beloved franchise. Their stories have been featured in the bedrock of main characters' story arcs and galaxy-changing events alike. And with the recent on-screen focus on their continuing stories following the destruction of their home world, we are thrilled to do our part in shining the spotlight on one of the important contributing political powers of the galaxy in Star Trek Online. It's time to once more embrace and celebrate the Romulan Republic!
In addition, over the past year we've been taking a look at the early Romulan Republic content, and we've made some major changes you have to see to believe. All new cutscenes, remade from the ground up. Fully voiced dialogue for missions that used to be silent. And more - it's the perfect time to start a brand new Romulan Captain, or to replay one of the best story arcs in Star Trek Online.
We are happy to announce the upcoming availability of the Legendary Romulan Captain Bundle. By attaining this bundle, you can now instantly raise the level of any single Romulan character on your account to Level 65!
This valuable bundle includes all of the following features:
For the first time ever, immediately boost one Romulan character to Level 65
Equipment, services, and other resources sufficient to allow this newly-boosted Romulan to be ready to enter the high-level content of Star Trek Online
Account-Wide access to the Legendary Light Intel Warbird
This immense bundle will be available for the price of 12,000 Zen, with a special introductory offer of 50% OFF until June 30th! This offer will release on the following dates:
PC: June 18th, 2020
Xbox One and PlayStation 4: July 16th, 2020
Choose a button below for more details on this unique bundle!