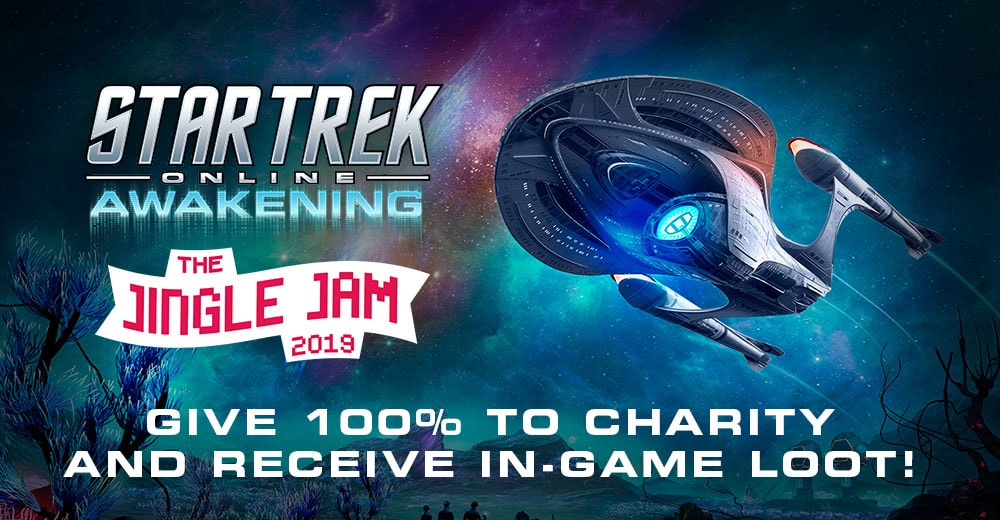 Greetings Captains!
Star Trek Online is proud to partner once again with Humble Bundle's December Bundle – YogsCast Jingle Jam 2019! Starting December 14 at 9am PT, STO will be offering the Federation Elite Starter Pack for this great cause! The Pack contains the following:
T6 Reliant Class - Advanced Light Cruiser (Scales as you level)
12 Inventory Slot
12 Bank Slots
2 Bridge Officer Slots
1 Borg Bridge Officer
13 Mark II Very Rare Space Gear
7 Mark II Very Rare Ground Gear
Starfleet Academy Uniform
Your contributions will go to help some amazing organizations! This year, by purchasing the bundle and paying a minimum of $30, you can again help a mix of charities across a variety of causes. For more details, please head to https://www.humblebundle.com/yogscast/yogscast-jingle-jam-2019.