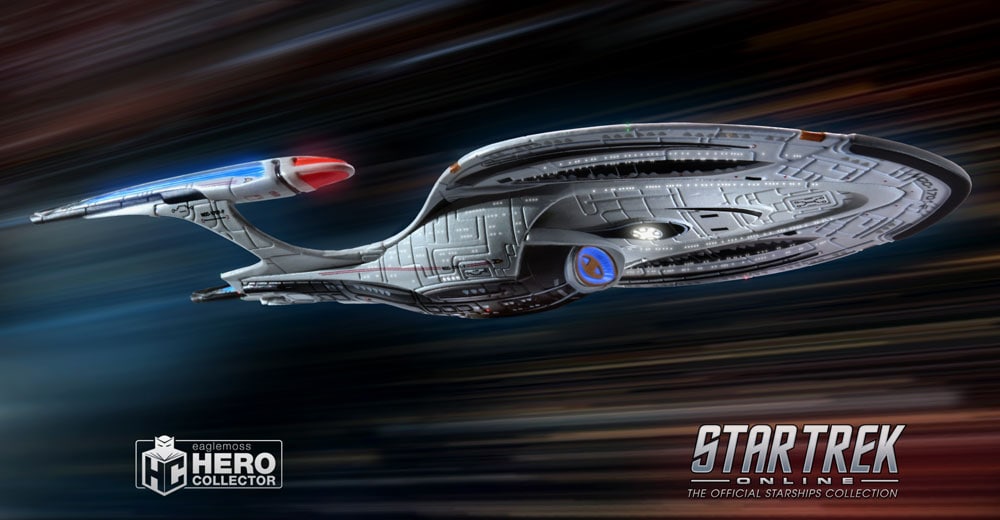 One of the most exciting moments of STLV this year, for us, was getting to watch Lead Ship and UI Artist Thomas Marrone join the Eaglemoss panel to announce that Hero Collector would be doing a full line of Star Trek Online ship models. Earlier this year, Eaglemoss released the first of this line, the Enterprise F, and it looks fantastic. The image at the top of this article is an image of the model, in fact. We want to show you how fantastic in a little more detail, so tonight at 4pm PT, we'll be doing a special unboxing video on Ten Forward Weekly to show off these ships, and give you a chance to win them!
You can watch the show on our Twitch Channel, or on the Star Trek Online Facebook page.
In addition, we're teaming with Hero Collector to offer you 15% off every starship they've produced so far, including the Enterprise F. If you've been on the fence about starting a collection, or you just need a few more (or a few hundred more) ships to complete your collection, this is the best time. Just click the link below, and use offer code STO15.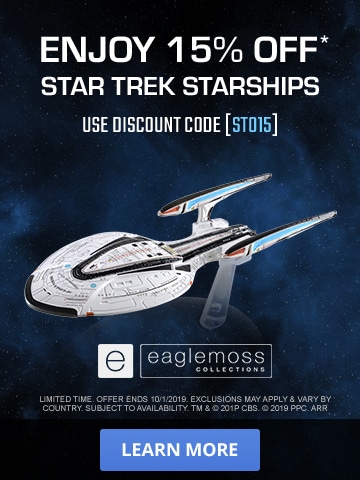 And while you're waiting for those new ships, you can dive into our newest content, Awakening, right now on PC! Adventure with Anthony Rapp as Commander Paul Stamets, and step into the Mycelial Network. We'll see you there, Captains.