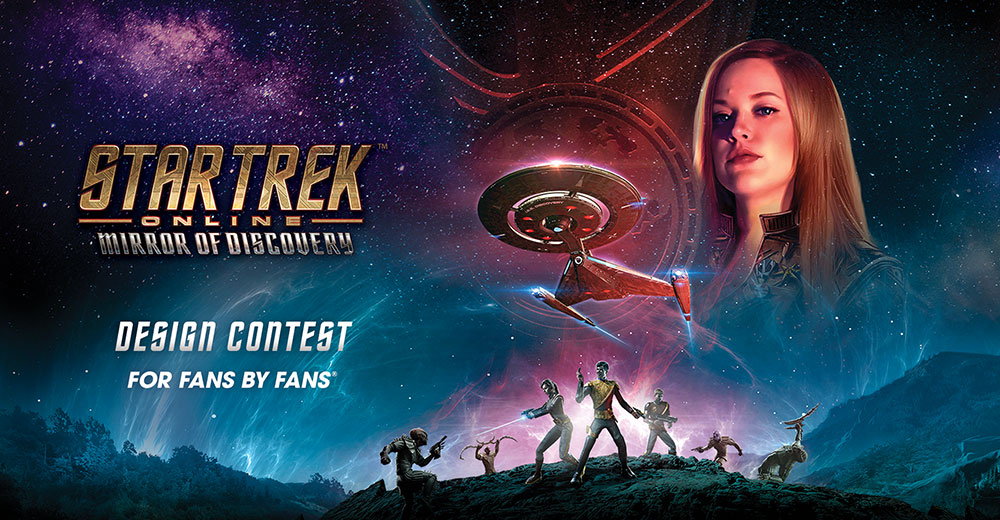 Have you ever wanted the opportunity to design a Star Trek t-shirt, poster, or more? Us too – which is why we're incredibly excited to announce that we're teaming up with For Fans By Fans to host a Mirror of Discovery Fan Forge Challenge! You can submit a piece of art based on Mirror of Discovery, for a chance to have it become a piece of licensed apparel or merchandise on For Fans By Fans' website. We'll be accepting entries for t-shirts, hoodies and tanks, as well as art prints, mousepads, wallets, and messenger bags. But that's not all. Every single person who enters the contest will receive the "Dedicated Fan: in-game title, and a Infinity Promotions R&D Pack on PC – which can open into a Tier 6 ship, including the Constitution Class. The Top Five designers, as chosen by our panel of judges, will receive the "Fanatic" in-game title, and a Discovery Operations Bundle on PC!
Here are the judges:
Bill Yeatts – Art Director
Hector Ortiz – Senior Concept Artist
Jen Mei – Marketing Artist
We're so excited to see what you come up with. Click on the button below to enter the contest!