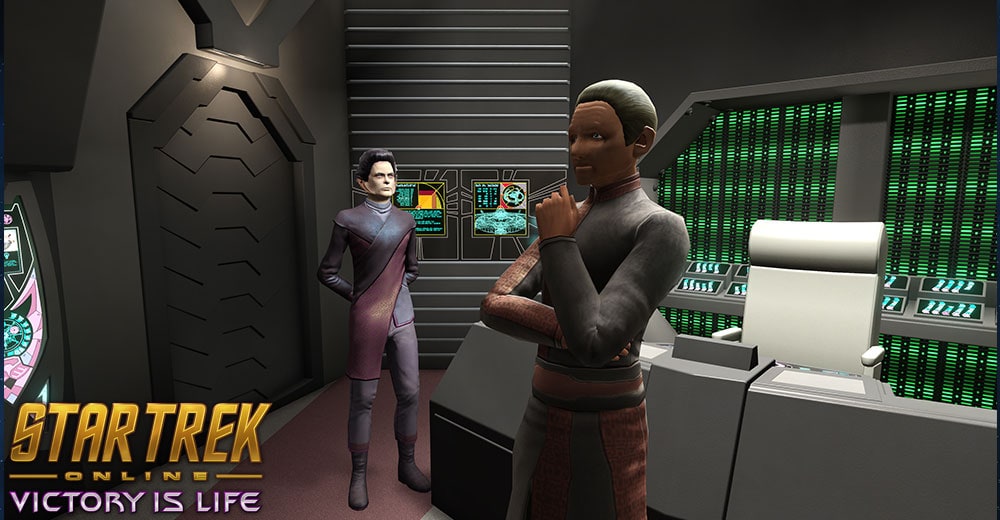 The threat to us all is grave. Our response must be as one, or we will all be lost.
In "Storm Clouds Gather," the first mission of Victory is Life, your Captain is summoned to Deep Space Nine to participate in the one of the largest meetings of the galaxy's powers in history. Odo has personally summoned representatives from the Alliance to the station where he once served as Security Chief to discuss the rising threat of the Hur'q. The threat is too great for anyone to face alone. Something must be done, even if it means joining forces with the Dominion.
"Storm Clouds Gather" is an episode for Captains level 60 and above. It will launch with our newest expansion, Victory is Life.