Even a Ferengi will tell you, the best deals come when you can buy a package of items all together. That's why Star Trek Online is pleased to be holding a sale on packs on PC for Black Friday! Here's how it will work:
PC
Packs in the store on the Arc website will be 40%-65% off from 9AM PT on November 23rd to 9am PST on November 28th. The following packs will be a part of the sale. Click the links to be taken to the purchase page!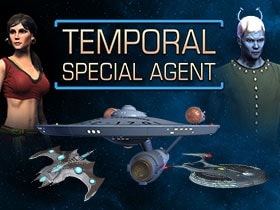 Temporal Special Agent Pack (65% off)
Grab these items while they're on sale Captain, and enjoy plenty of great items to use while exploring the galaxy!