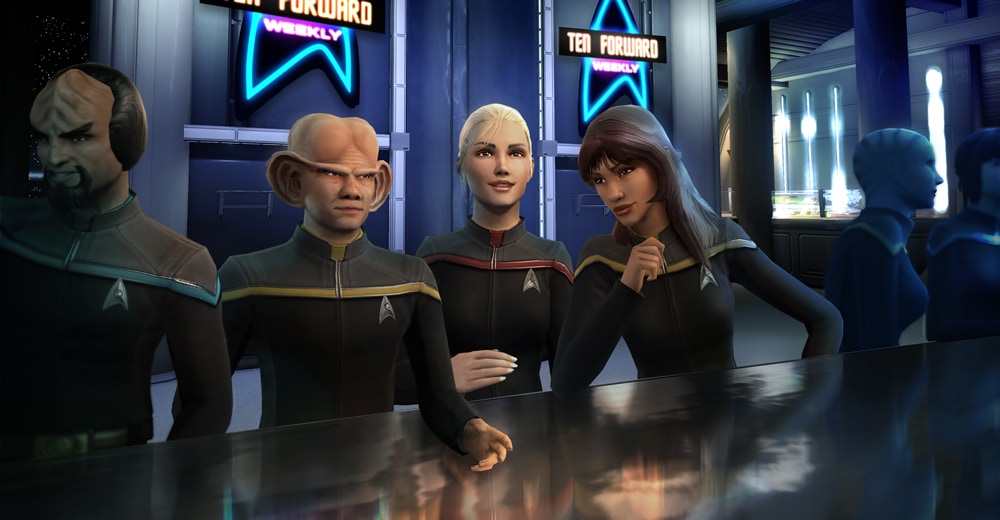 Ten Forward Weekly
Every Wednesday, at 4:30pm PT, join Ambassador Kael and some special guests for STO's community stream, Ten Forward Weekly! Come on in and hang out while we discuss the game, interview developers, and play the content you request. We'll both what we'll be doing on the stream each week, and who we'll be interviewing, on our Twitter and Facebook pages, so keep an eye on those for more information. There's contests with prizes, Q&As with you, and much more.
Have fan art, or a video, or something else entirely you want featured on the stream? Send it to ambassadorkael@gmail.com with the subject line "Ten Forward Weekly." We feature tons of new player creations every week!
How Do I Watch?
You can watch the show two ways: On our official Twitch Channel, or on our Facebook page. The Twitch channel is embedded below, if you want to just hang out on this page.
You can also check out our archives on Youtube!
Watch live video from CrypticStudios on www.twitch.tv