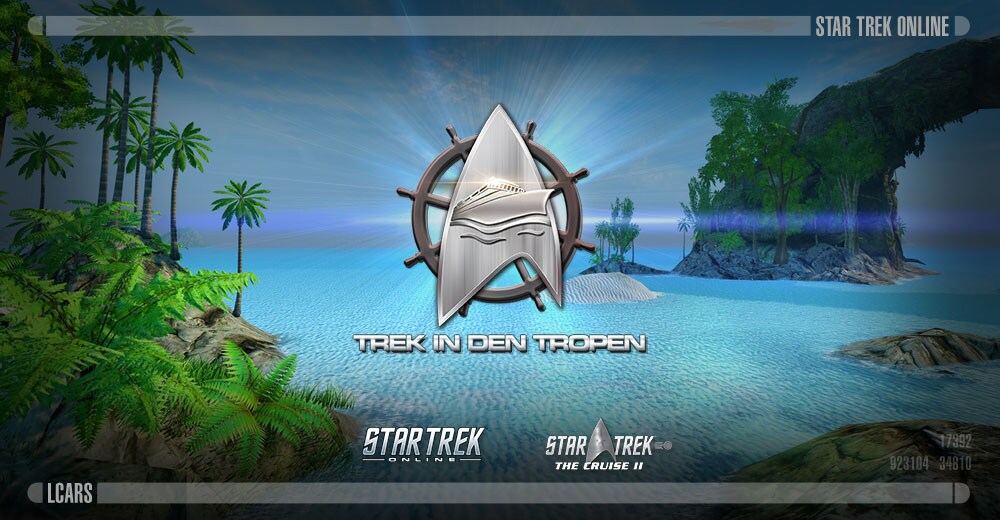 Ahoi, Captains!
Wir haben uns mit den Veranstaltern von Star Trek The Cruise II zusammengeschlossen und bieten unseren Captains von Star Trek Online einen fantastischen Rabatt auf eine ihrer nächsten Reisen! Wenn ihr bei der Buchung dieses tollen Star-Trek-Erlebnisses den Aktionscode "STONLINE" verwendet, kann eure Begleitperson kostenlos dabei sein!
Besucht einfach die Seite von Star Trek The Cruise II und bucht eine sechstägige Reise nach Honduras, Belize und Mexiko mit legendären Schauspielern aus Star Trek, wie George Takei, LeVar Burton, Michael Dorn, Brent Spiner und vielen mehr (Flug- und andere Reisekosten sind nicht eingeschlossen).
Mangelnde Fakten sind immer ein Risiko. Der Preis für den ersten Gast beinhaltet Mahlzeiten, Shows, Events, Partys, Hafengebühren, Steuern, Trinkgeld an Bord, Treibstoffzuschlag und Verwaltungsgebühren. Der zweite Gast ist lediglich für folgende Kosten selbst verantwortlich: Trinkgeld an Bord, Steuern und Hafengebühren (235 USD). Bei der Reservierung sind 50% der Kosten im Voraus fällig, die Zahlungsfrist für die restlichen 50% ist der 15. Dezember 2017.
Wir wünschen euch und euren Begleitern eine tolle Reise!