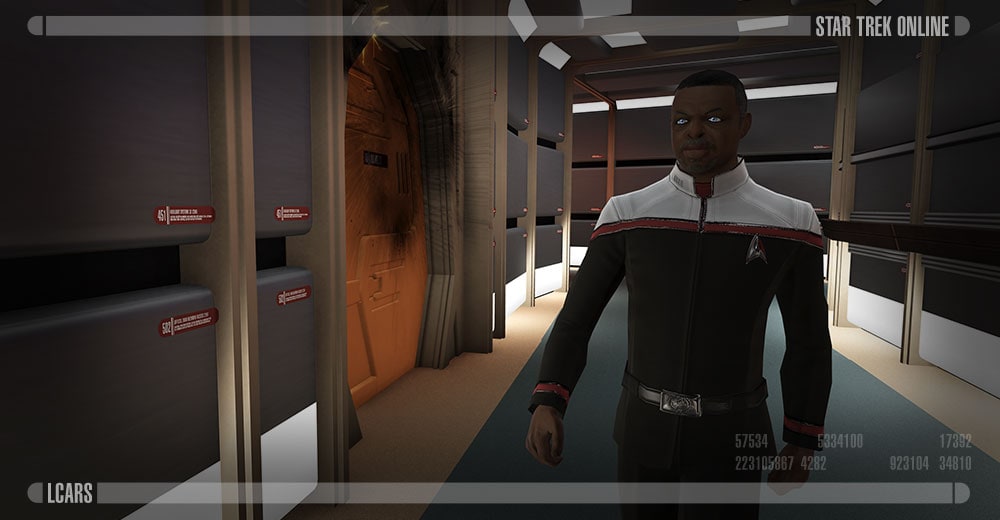 Chaque semaine, nous vous proposerons une récompense supplémentaire pour la complétion de l'épisode « Beyond the Nexus ». Pour la première semaine, nous vous offrons la Console : Engineering - Reinforced Armaments. De plus, la première complétion de cette mission sur votre compte vous accordera une boîte Featured Episode Weekly Reward en récompense. Ce cadeau spécial vous permet de choisir entre un Enhanced Universal Tech Upgrade ou une boîte Captain Specialization Point accordant immédiatement un point de spécialisation au personnage qui l'ouvre. La boîte-cadeau hebdomadaire, le Tech Upgrade et la boîte contenant le point de spécialisation sont liés au compte et peuvent être échangés librement entre vos personnages. Pour bénéficier du point de spécialisation, votre personnage doit être de niveau 50 ou supérieur.

L'ensemble Trilithium-Laced Weaponry se sert de la puissance du Trilithium pour améliorer les capacités offensives du vaisseau tout en apportant du soutien à ses capacités défensives, afin de mieux protéger cette substance pour le moins instable.
La Console : Engineering - Reinforced Armaments fait partie de l'ensemble Trilithium-Laced Weaponry. Obtenez les pièces de ce set pour débloquer de puissants bonus :
Trilithium-Laced Weaponry
Speed Tweaks (2 pièces)
Ce bonus deux pièces augmente la vitesse de cycle de tir des armes à énergie ainsi que la Vitesse de vol.
Reinforced Engineering (3 pièces)
Ce bonus trois pièces accorde une amélioration de la compétence d'Intégrité structurelle du vaisseau ainsi qu'une quantité fixe de Résistance à tous les dégâts.
La semaine prochaine, nous vous dévoilerons la récompense de la deuxième semaine de l'épisode « Beyond the Nexus ».
John Leavens
Systems Designer
Star Trek Online