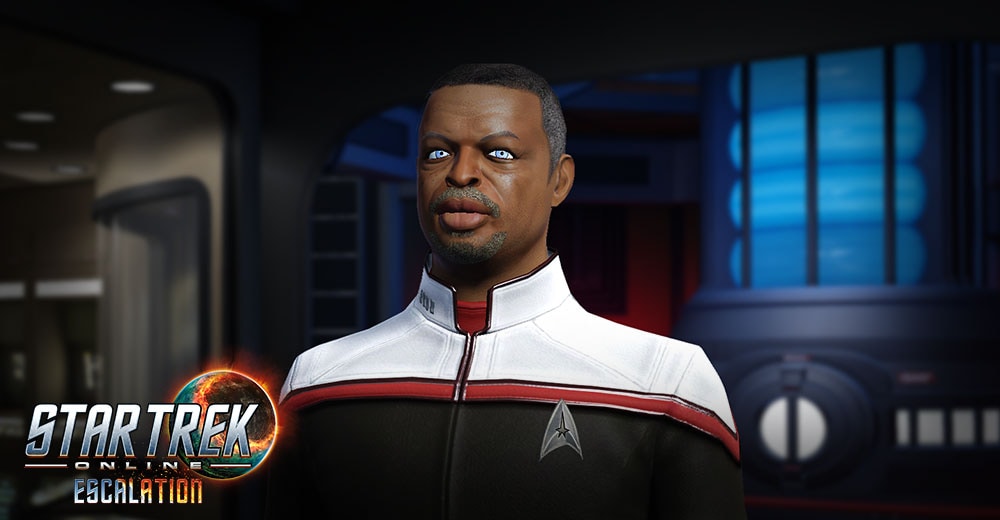 Just a few minutes ago, Star Trek Online took over the Leonard Nimoy Theatre at Star Trek Las Vegas, and delivered tons of amazing announcements for the future of Star Trek Online. Couldn't make it to STLV? Never fear, we've got all the info you need right here: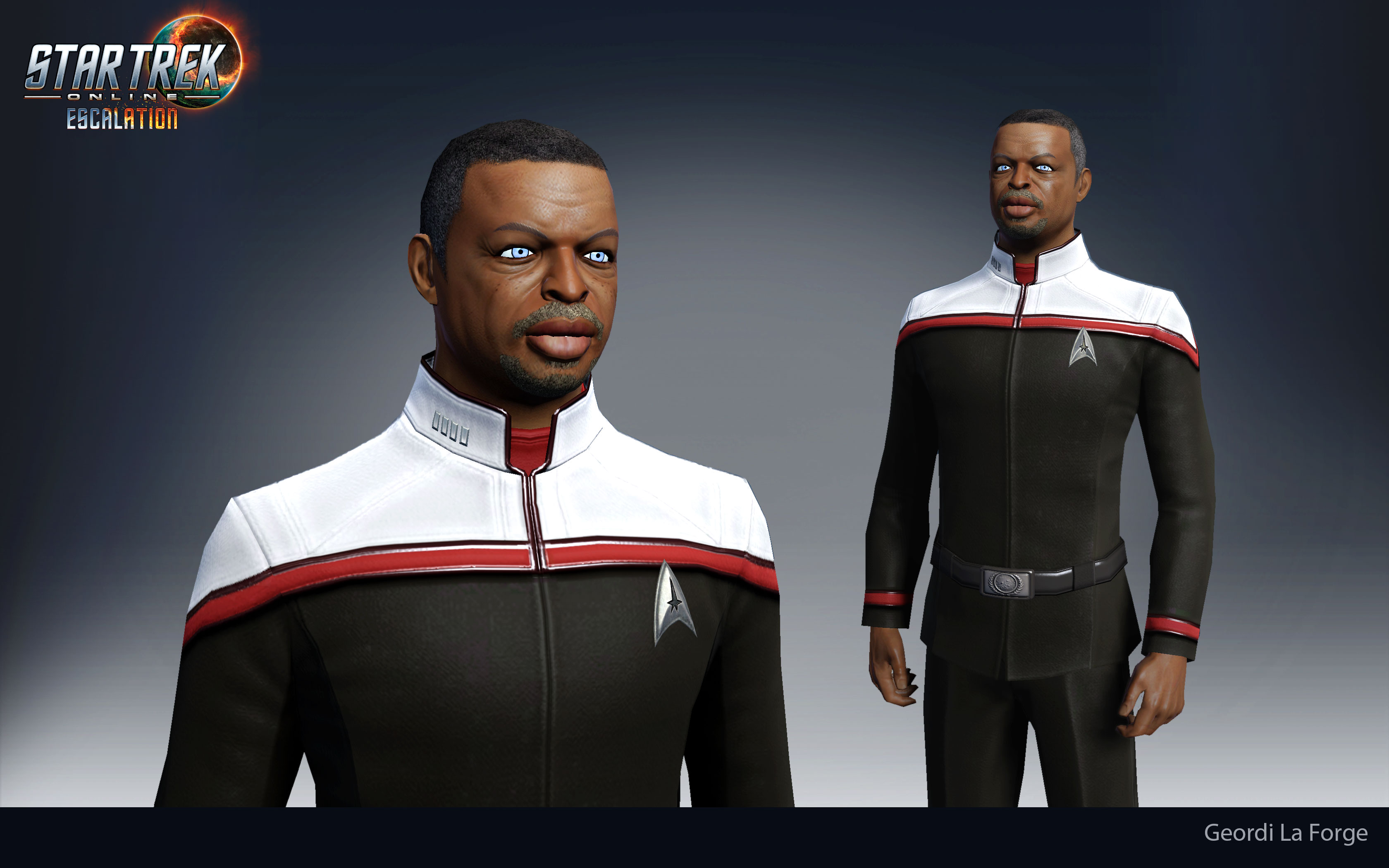 First and foremost, we are so happy to announce that LeVar Burton, who played Geordi La Forge on Star Trek: The Next Generation, is coming to Star Trek Online very soon. In fact, on September 12th, we'll be releasing a brand new episode on PC (and soon after on console), "Beyond the Nexus," that allows your captain to team up with Captain La Forge. You'll investigate a distress call from a Galaxy-class ship whose crew is being controlled by a mysterious energy source.
Not only that, but that adventure will take place in a brand new, fully remodeled Galaxy interior. Our environment artists have lovingly recreated the home of the cast from The Next Generation, and we can't wait for you to see it. We'll also have server-wide giveaways of the TNG Skant Uniform and the Type 7 Shuttle to celebrate the anniversary of this landmark television show.
Settle in, because the journey with Captain La Forge is not over. He'll return in Season 14: Emergence in October, and star in our brand new featured episode, "Melting Pot." Kipleigh Brown returns to STO as Captain Kuumaarke, and she and Geordi will accompany your captain to a new colony world. The Lukari and the Kentari are attempting something new, living together in harmony as one people, and Geordi is integral to the development of this new colony world. You'll arrive just in time, and what starts as a simple tour will evolve into a pitched battle for the colony's very survival.
Want to see the trailer for that? We thought you might:
Whoa - wait, what was that bit at the end? That looked interesting. Well, anyway, moving on.
This colony won't just be the setting for "Melting Pot." It will be a brand new Fleet Holding, which features five full tiers of progression and rewards. Season 14: Emergence will also feature a brand new Tzenkethi Red Alert, two new fleet holding defense queues, a new colony map special event, and a powerful new Primary Specialization called the "Miracle Worker."
We'll have more details on all of these updates for you in future blogs, so stay tuned, Captains. We'll see you in game.