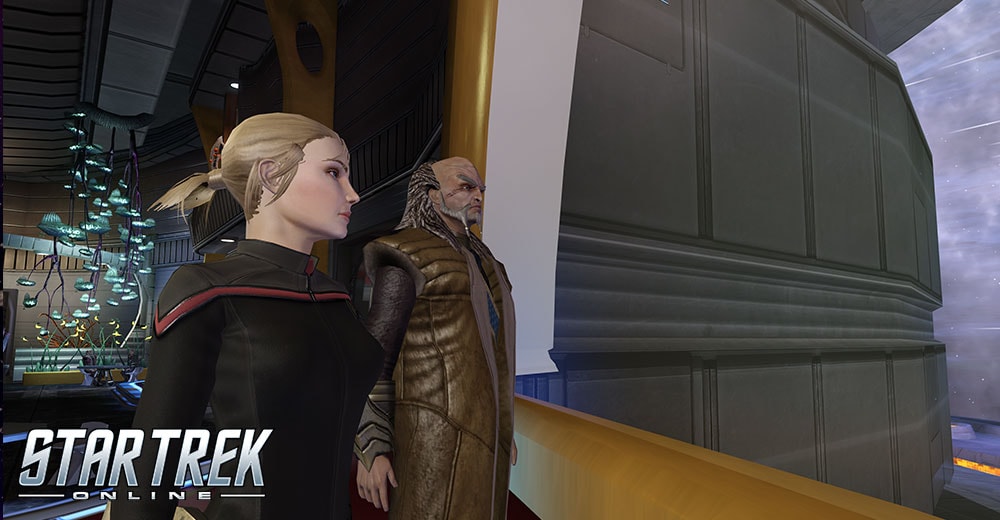 Greetings, Captains!
Everyone knows the story of their world's First Contact Day – when their people met visitors from another world for the first time. Humanity celebrates their first meeting with the Vulcans every year, with events centered on culture and education, and other races celebrate their own first steps into a larger galaxy in their own unique ways. But First Contact isn't just a moment for an entire species – it can also be a deeply personal event. To celebrate this year's First Contact Day, we want to give you the chance to tell us about your Captain's first contact, in a First Contact Day Writing Contest.
In 1500 words or less, write about the first time that your Captain encountered a being from another world. Were they a child, in the hustle and bustle of a crowded world? Was the first meeting a friendly one, or one of conflict? What is your Captain's story of First Contact?
Submit your entry to ambassadorkael@gmail.com before April 14th for a chance to win!
Of course, this wouldn't be a contest without prizes. The Star Trek Online developers will choose a top three out of all of the entries. The winners will receive:
FIRST PLACE:
A new "Holonovelist" title
A Phoenix Admiralty Card
Five Phoenix Prize Packs
SECOND PLACE:
A new "Holonovelist" title
A Phoenix Admiralty Card
Three Phoenix Prize Packs
THIRD PLACE:
A new "Holonovelist" title
A Phoenix Admiralty Card
One Phoenix Prize Pack
FAQs:
What characters should I write about?
This contest is specifically about your personal characters within Star Trek Online. Write about their story – we won't be able to accept stories about canon Star Trek characters.
Will this be available to players on all platforms?
Yes! Players on PC, Xbox One and PlayStation 4 can submit an entry to this contest and will win the same prizes.
How many entries can I submit?
At this time we are limiting the entries to one per player.
May I publish my entry elsewhere?
During the contest time period, all entries will have to remain under wraps. Once the contest is complete, we will publish the winning entries in a Star Trek Online blog. If you did not win, you'll be able to publish your entry then.