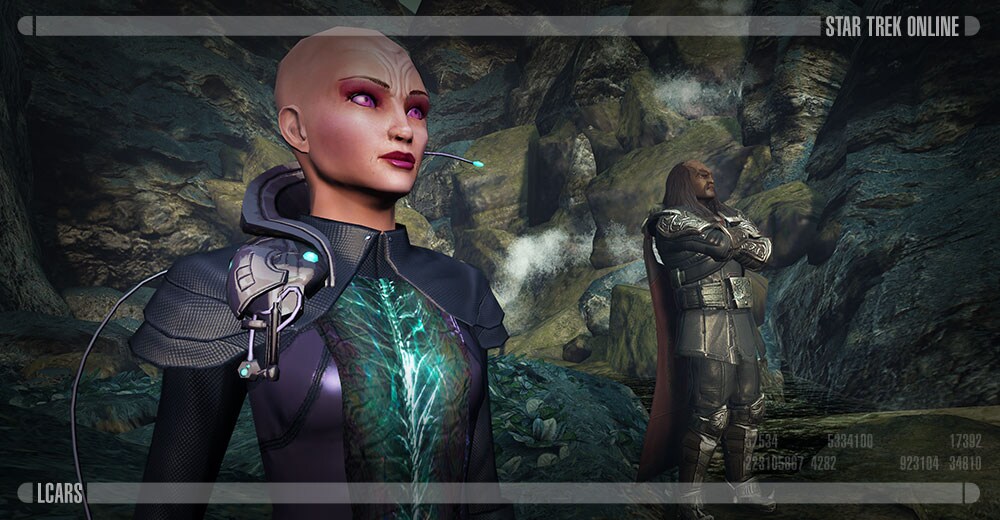 L'une des pierres angulaires de la technologie lukari est l'usage pacifique de la protomatière. Grâce à elle, ils ont réussi à transformer leur planète d'origine, une lune gelée en orbite autour d'une masse gazeuse géante, en paradis verdoyant. C'est cela qui leur a permis de se développer en quasi-autarcie. Cependant, les autres habitants de la galaxie, dont leurs nouveaux alliés, ne partagent l'avis des Lukaris qui voient la protomatière comme une source d'énergie sûre, propre et au potentiel illimité. Car, ailleurs, elle a été utilisée comme arme de destruction massive.
Et justement, quelqu'un fait appel en ce moment même au terrible pouvoir destructeur de la protomatière à la frontière du quadrant Alpha, non loin de l'espace Lukari. Leur identité et leurs motivations sont encore incertaines. Le tout récent fleuron de la flotte lukari, sous le commandement du capitaine Kuumaarke, s'apprête à entamer son voyage à la frontière de l'espace connu. Ensemble, avec les membres de l'alliance dont Rodek, le légendaire général Klingon, les Lukaris sont déterminés à lever le voile sur ce mystère.
« Of Signs and Portents » emmènera les joueurs dans une aventure périlleuse pleine de révélations. Cette mission sera disponible pour les joueurs de niveau 10 et plus.