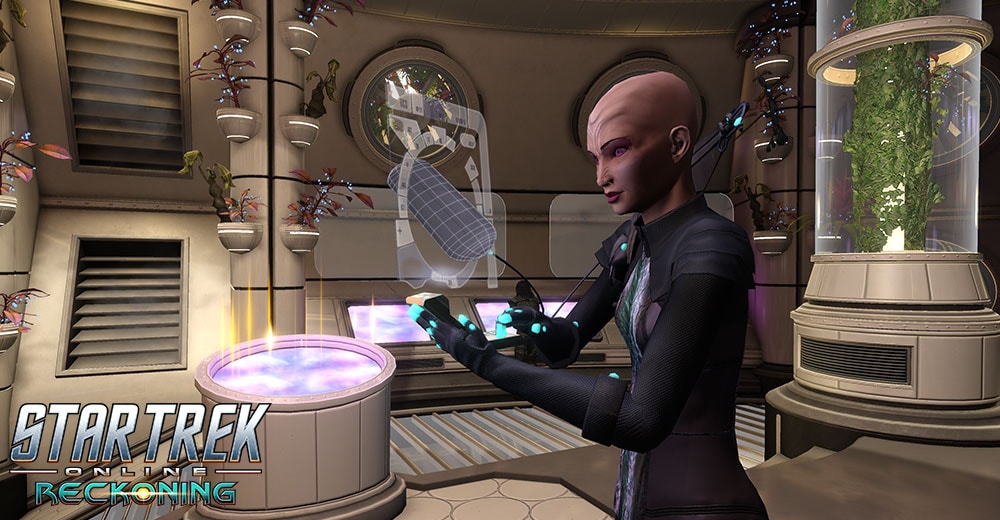 Along with many other improvements, Season 12 will see the introduction of the Kits and Modules Research School. This new R&D School gives Captains the ability to craft Kit Modules, Kits, and other resources to assist them in ground-based missions. Captains may choose what Mark to create new Modules and Kits at, which determines the required materials and difficulty to craft the item. Progressing through the school increases your crafting skill, unlocking access to higher level tasks and giving a greater chance of critical success to your efforts.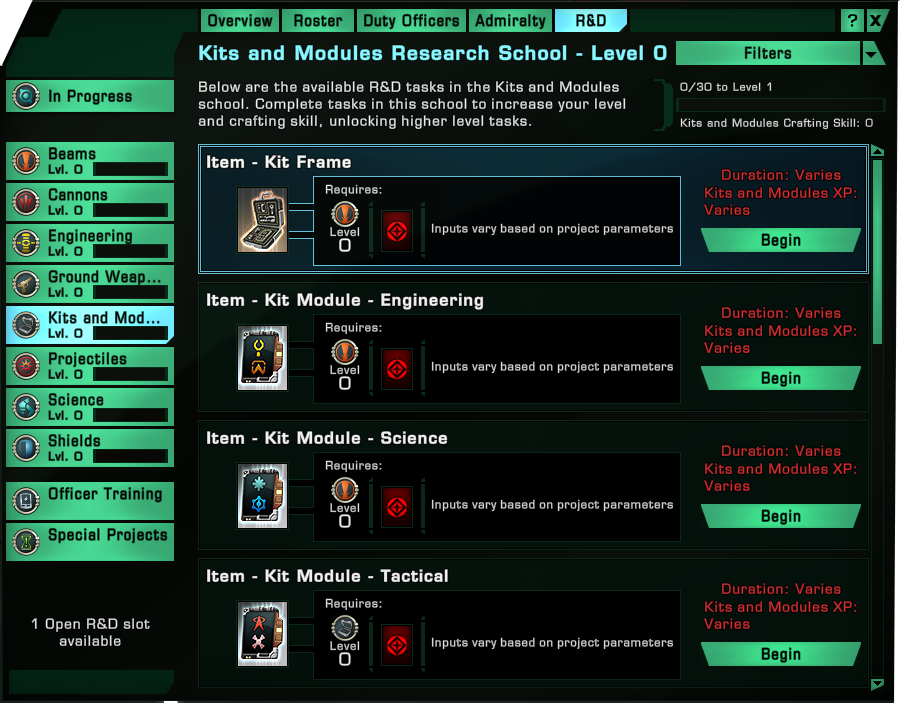 New Items
Reaching certain levels within the Kits and Modules Research School unlocks access to new items, titles, and traits unavailable through other methods. At level 5, Captains unlock access to the "Novice Technologist" title, and may start crafting Basic Kits and Modules Tech Upgrades. This new type of Tech Upgrade can be used to increase the Technology Points and Quality of Kits and Kit Modules. Level 10 unlocks access to the "Adept Technologist" title, Improved Tech Upgrades, and the Large Kit Overbooster consumable item. Kit Overboosters give the user a short-duration increase to their Kit Performance stat and instantly reduce the recharge time of all your Kit Modules.
Level 15 unlocks access to the "Expert Technologist" title, the "Technophile" Personal Trait, Superior Tech Upgrades, Experimental Tech Upgrades, and Passive Kit Modules. Technophile gives a large Kit Performance boost on using a Kit Module ability for a short time, and has a lockout period once triggered. Passive Kit Modules are a new type of Kit Module which are always active as long as the wearer is in Combat and give the user lesser versions of popular profession-specific abilities. There are currently two Passive Kit Modules for each profession. Level 20 unlocks access to the "Master Technologist" title.
In addition to requiring advanced or highly sought-after materials, Passive Kit Modules may only be built by a R&D: Kits and Modules specialist Duty Officer. These new duty officers have been added to the Delta Alliance Duty Officer Pack, the Krenim Research Lab and K-13 Fleet Holdings, and some Duty Officer packs from lock boxes.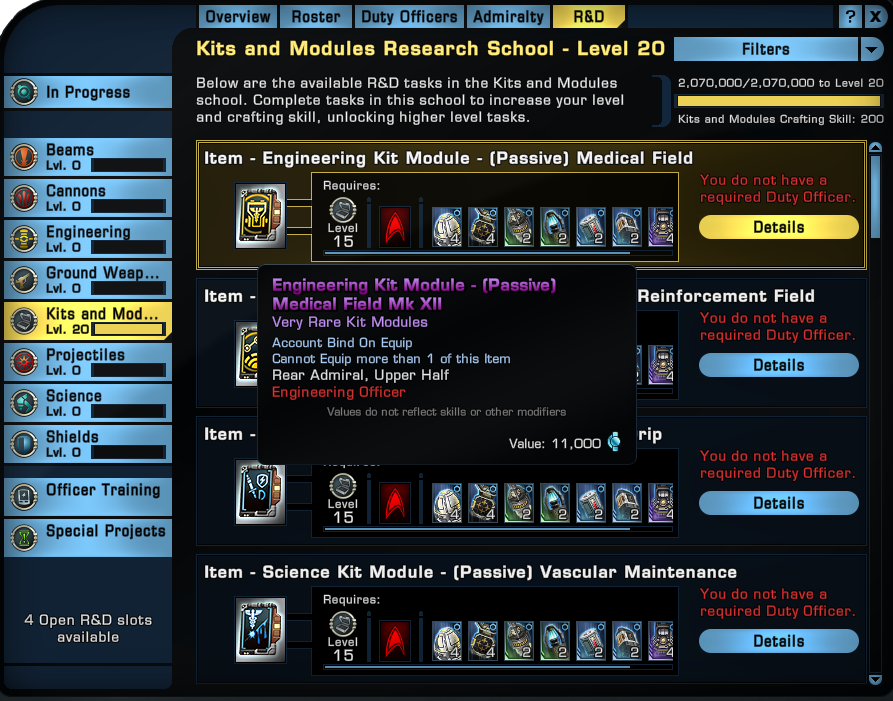 A Final Note
With the addition of the Kits and Modules Research School Dynamic Kits and Kit Modules can no longer be upgraded via Ground Tech Upgrades. Universal, as well as Kits and Modules Tech Upgrades, may be used to upgrade these dynamic items.
We hope you enjoy making use of the rewards from this new Research and Development school. This new R&D school will be available with the release of Season 12 – Reckoning. See you in-game!
Jon "CrypticRock" Steady
Staff Systems Designer
Star Trek Online