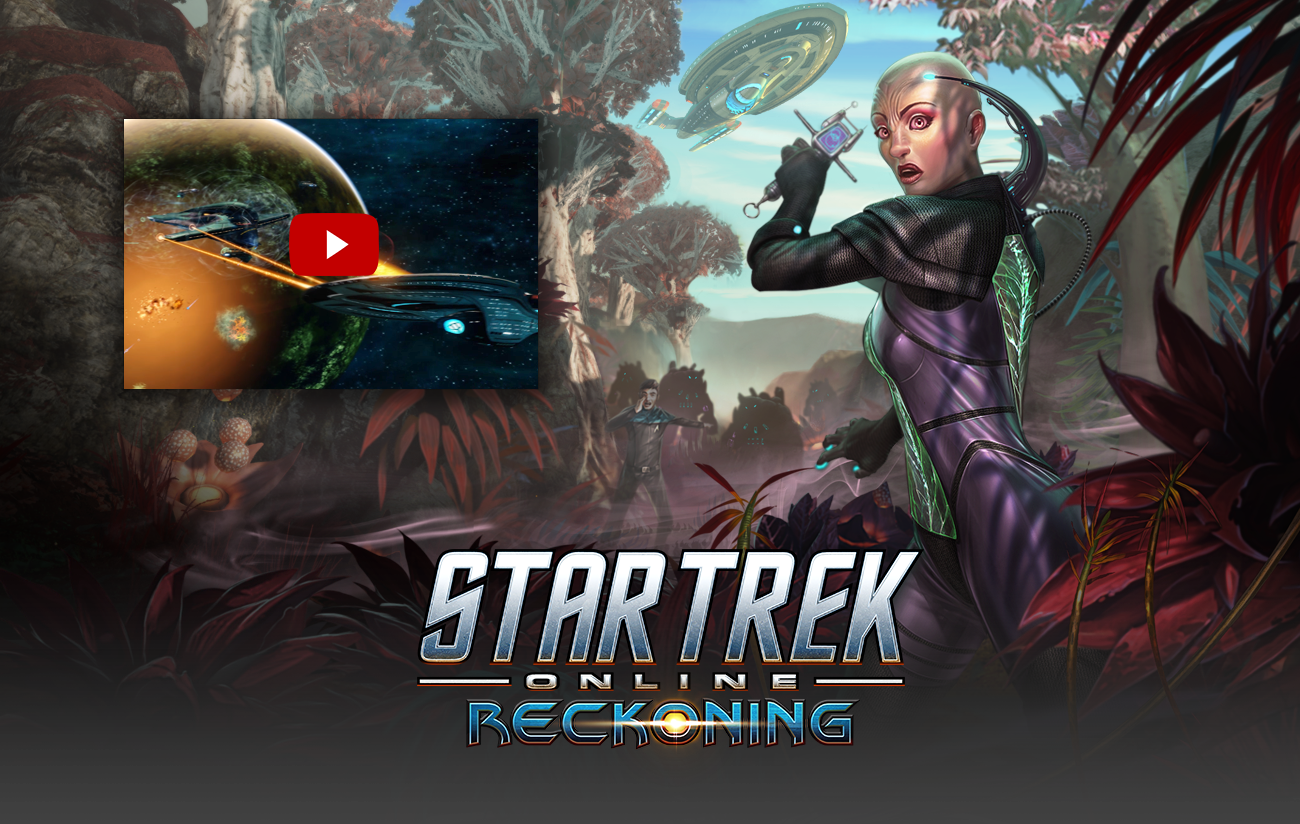 Under the leadership of Captain Kuumaarke, the Lukari have set out on a journey to investigate some unusual activity in an unexplored region. Fearing the Tzenkethi are behind this, they put out a call for help to the Alliance, who tasks captains from across the galaxy to help the Lukari prevent a looming cataclysmic attack.
Featured Episode: Of Signs and Portents
Terrible and destructive protomatter has appeared on the frontier of the Alpha Quadrant, not far from Lukari space. Together with members of the Alliance including the legendary Klingon General Rodek, the Lukari are determined to unravel this mystery.
The Tzenkethi bring a new threat to the Alliance! These hardy enemies utilizing protomatter distort space that has a devastating effect in war. Tzenkethi are a force that can match the Alliance, utilizing deadly new tactics.
Tzenkethi Space Queues & Battlezone
Tzenkethi forces have set up operations in the Gon'cra system, at the far edges of explored space! Rally the troops and destroy the Tzenkethi in this space battlezone featuring the terrifying Tzenkethi Dreadnought.