It's that wonderful time of year again, when Q opens the doors to his magnificent Winter Wonderland to participate in his version of festive cheer. Per tradition, the residents of Q's universe have built new and wonderful prizes for captains to earn by participating in their annual festivities.
Many new trinkets, costumes and other prizes are being added to the Winter Event Store. Once the store is unlocked, players may use the same Ornaments from prior years as currency to trade for all of the new prizes.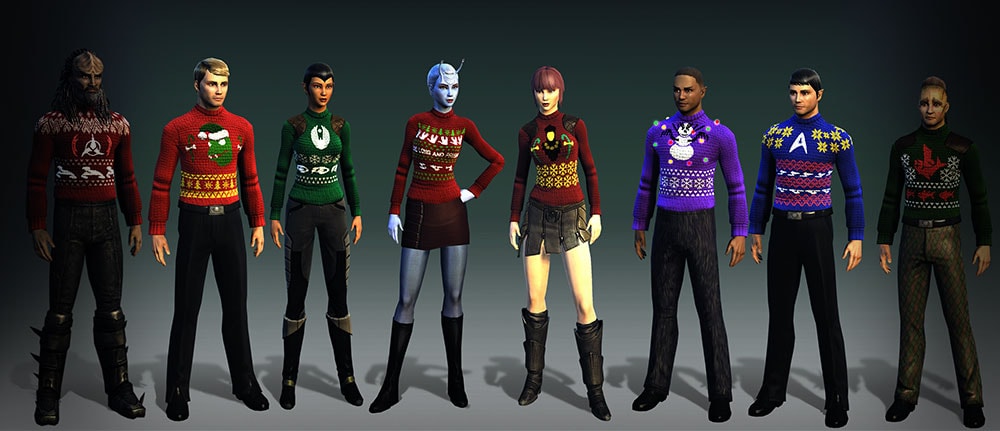 The Winter Wonderland can get quite cold, so be sure to stay warm with your very own Festive Sweaters! Crafted with love and care by someone from somewhere, these sweaters are sure to not only protect you from the elements, but will also warm your heart. (Warning: Not guaranteed to protect you from elements, nor warm your heart. No refunds)
Two new Epohh mutations have been discovered this year. Captains who assist the Epohh Researcher in collecting Epohh Tags have the chance to obtain Cherry and Lime flavored Epohhs. Please don't try to eat them though! Also be on the lookout for some ultra-rare Epohh's who have managed to get themselves tangled up in some lights.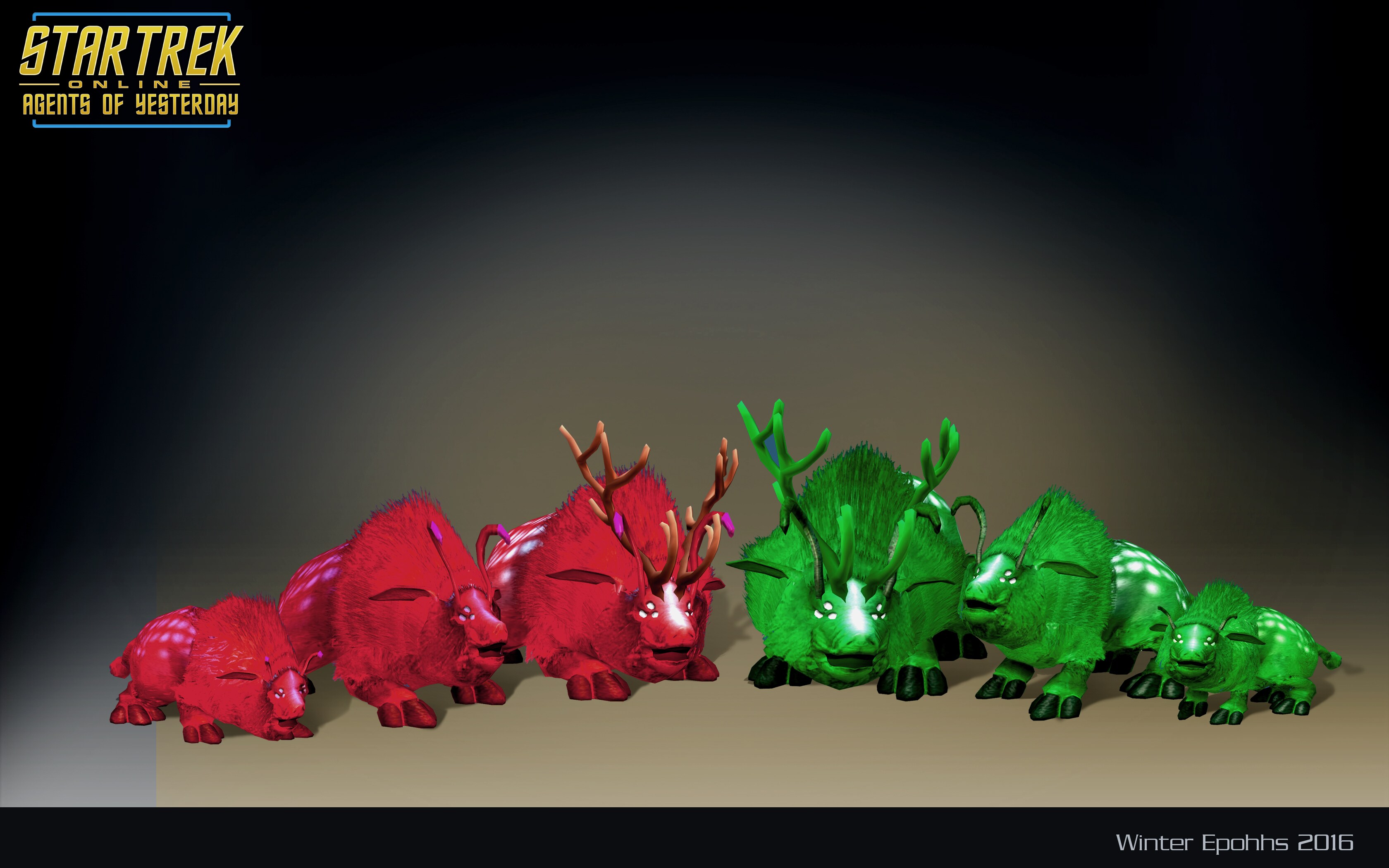 Ever wanted to wield a Gummy Swordfish in battle against the many treacherous enemies within Q's Winter Wonderland? Of course you've always wanted to – and now you can. Be sure to pick one up from the holiday vendor!
We've created some new Kit modules for Captains as well, and even made training manuals for Bridge Officers.
Engineering Kit Module - Freeze Armor
Freezing and weakening your enemy's armor has never been so easy! It freezes, it weakens, it slows, and deals damage of time – the only thing it won't do is cool down your drinks.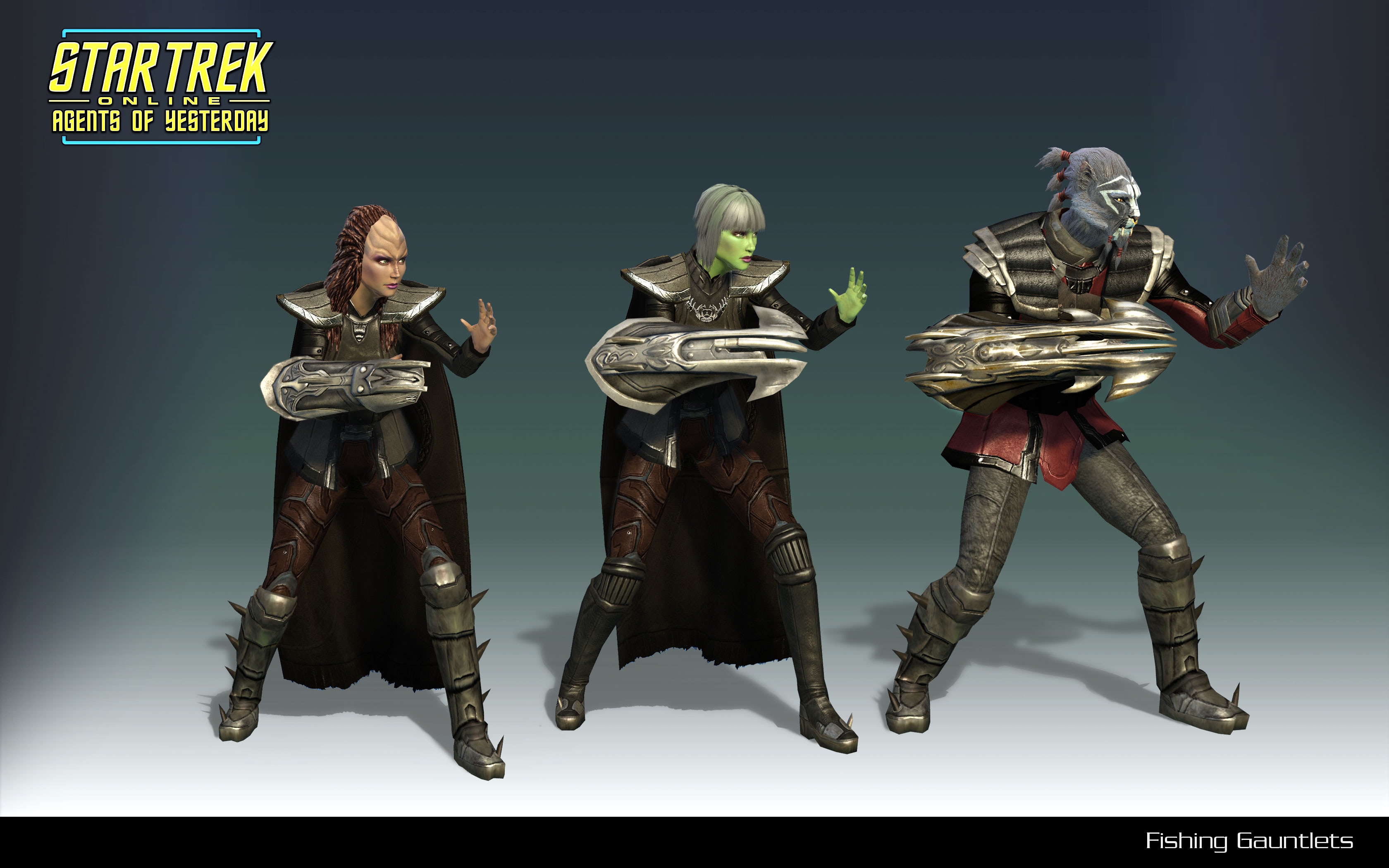 Tactical Kit Module - Micro Cryonic Warhead
It's small, it's cryonic, and it's a warhead. It has all the benefits of something that explodes and freezes anything within the blast radius, without actually having to lug around a full size warhead. What's not to like?
Science Kit Module - Cryonic Pulse
Things get busy during the holidays and you can find yourself in need of some space. Sometimes we all just need to freeze our enemies and eject them from our current position so we can think more clearly. We understand such a plight, and we made a kit module to do just that!
Oh, and a new ship! Expect a blog soon on the fearsome Breen Chel Boalg Warship [T6]! The Lobi Crystal Consortium's top engineers have been hard at work taking this massive vessel and giving it a complete overhaul to make it ready for captains to fly. A Dev Blog containing full stats and descriptions will be published separately, so keep your eyes open for it!
This year, players will claim the wonderful new starship by collecting Winter Prize Vouchers (2016) and using them to complete the new Event Reputation Project. Winter Prize Vouchers are available from completing Winter Wonderland activities while the event is running, or from visiting the Lobi Crystal Store to purchase them from the Lobi Crystal Consortium.
Fleets can also take part in the festivities by completing a new Fleet Project. Once completed, their Starbases can proudly display the 2016 Breen Ship Ornament featuring the Chel Boalg Warship.