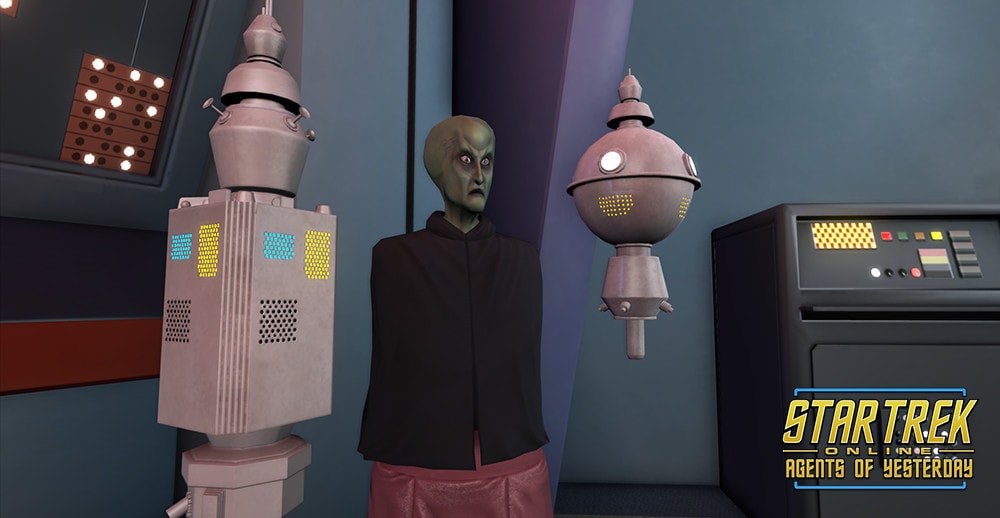 At the conclusion of the Episode "Painful Omens," Starbase K-13 was lost to a temporal anomaly. During our update later this year, players will be able to discover the fate of K-13 and find what technologies are locked away inside. Starbase K-13 will become available as a new TOS-themed Fleet Holding, available to all Fleets in Star Trek Online.
Fleet Station K-13 will also feature many unlockable projects to improve both its interior and exterior visual appearance, as well as many standard conveniences that all starship captains need access to from time to time. Fleets can also unlock inter-fleet shuttle capabilities that will allow for quick and easy access to K-13's location.
In addition to these projects, there will be 8 special project unlocks that will run for two weeks each. The second unlock will run from 11/10/16 – 11/24/16:
Project 2 - Alien Studies -- Completing this project will modify vintage Xenotechnology, turning it into functioning prototypes.
Stay Connected! Follow us on our Official Channels to get the latest Star Trek Online news!