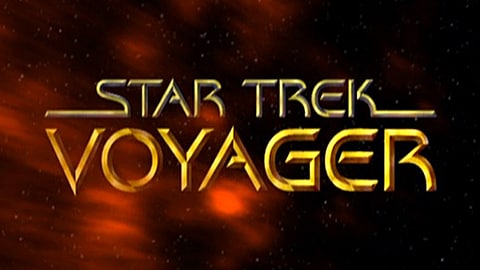 Greetings Captains!
The team hopes that you've enjoyed our first annual summer event. It was great to see the many new visitors to Risa and congrats to the captains who picked up their Risian corvette! With summer coming to a close, we look forward to expanding the event for next year and adding in more features and goodies for the vacationing officer. We appreciate the feedback you've provided in the forums and will definitely look into swimwear and other cosmetic improvements. Wait until you see the new event we have cooked up for this year's winter event! And that isn't the only thing we have coming in the last half of 2013…
The team is currently mid-way through development of our next big update, Season 8. We have started revealing some of the features and surprises that we have in store for this Season. Setting the entire update within a Dyson Sphere is going to add a new dimension to ship combat. Add in the technologically advanced Voth species from Voyager, and you'll begin to get an idea of the challenges that await you later this year. For some sneak peek details on Season 8, as well as some concept art of the Voth and Dyson sphere, check out Massively.com's recap of the 2013 Star Trek Las Vegas convention here. And don't worry! We have plenty of Dev Blogs about Season 8 planned that will be posted as we get closer to its release.
The Voth may not be the only Voyager species on the horizon. At the end of last month's State of the Game there was a poll that asked the following question: "Which Trek series' ships, characters, species, and stories, would you most like to see more of in a future STO Expansion?"
Here are the results of that poll as of today:
Enterprise – 409
The Original Series – 198
The Next Generation – 371
Deep Space Nine – 474
Voyager – 1,216
You have overwhelming voted for more Star Trek: Voyager. As I read through the forum post after the poll, there were many great points made about how each of these series has something to offer the future of STO. Yet, I have to admit that I'm personally excited to see the majority of you thinking about all that the Delta Quadrant has to offer.
Let's take a closer look at what Voyager might have to offer the future of STO.
Location – The Delta Quadrant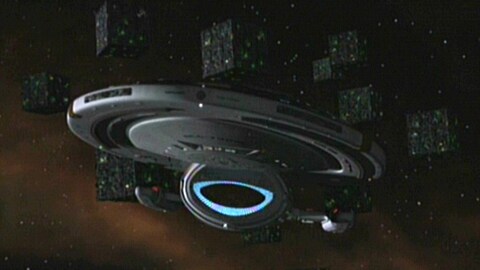 The Milky Way Galaxy is a big place. In Star Trek terms, if you split the galaxy into quarters, most human exploration has focused on the two quadrants, Alpha and Beta, closest to Earth. The remaining quadrants, Delta and Gamma, are considered outside of our sphere of influence, especially considering that the Federation, Romulan and Klingon factions all together only comprise a portion of the Alpha and Beta quadrants.
That is why it was such a rough journey for the crew of Voyager when they were catapulted to the other side of the Galaxy, far to the other end of the Delta Quadrant. The Federation was an unknown organization in a land where other species and societies reign.
In STO terms, any journey into the Delta Quadrant would be long-term missions due to the expanse being travelled. If it was going to take Voyager 100 years at maximum warp to return to Earth, the thought of taking a tour into the Delta Quadrant seems forbidding without great improvements in stellar travel. The crew of Voyager had to cheat quite a bit to get back to Earth before their show ended, taking shortcuts through wormholes, Transwarp gates, and any other technologically advanced transportation mechanism they could find.
If STO captains are going into the Delta Quadrant, there are a few practicalities that need to be resolved. Either the Federation, Romulans, or Klingons are going to have to develop a faster mode of long-distance travel, or they are going to have to start building support facilities in that direction, expanding their existing territory.
The problem is, there are already factions in that direction and they probably are not interested in the any Beta quadrant species infringing on "their territory". Any movement into the Delta Quadrant is going to require the need to build alliances or finding safe passage through another faction's space. This is something I could see being inevitable for all of our existing factions as they naturally expand their spheres of influence and agendas.
However, there are options for playing STO in Delta Quadrant.
One option would be to "fling" captains to the other side of the Galaxy and have them follow a similar storyline to the Voyager series. While this might be an awesome way to explore the galaxy and face challenges much like the Voyager crew, it isn't necessarily the best solution for an MMO. Considering most captains who play the game would want to try the content, it wouldn't make much sense to have thousands upon thousands of starships suddenly showing up on the other side of the galaxy and all of them stuck trying to get home. That might feel a bit strange in a multiplayer game.
Another option would be to introduce a new playable faction that is from the Delta Quadrant. With practically a new species introduced every week, there are at least a hundred or so species available to choose from. In fact there are so many species to choose from, it is daunting to narrow it down to the faction that would work best for the game. It may be best to focus on the major Voyager series species already represented in-game. This includes the Undine, The Borg, and the Hirogen. Considering that STO has a focus on space combat, it makes me wonder which one of those species has the coolest ships to command in space combat. While the Hirogen are definitely strong delta-quadrant players, the Undine and the Borg both have technologies and starships that would add some unique variety to STO's gameplay. You can already get your hands on an Undine ship holo-emitter, but could you imagine commanding a Borg cube? That is some serious firepower. This is the type of topic that consumes many development planning hours and countless boxes of donuts.
Voyager Characters and Storylines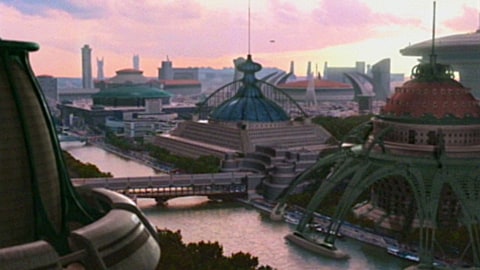 Another exciting aspect of including more of the Voyager series are all of the individual stories and plots that took place during their voyage. There are so many "I wonder what happened to…" questions that beg to be answered. There are entire feature length film plots to be had in the Delta Quadrant.
What ever happened to the Kazon? The Vidiians? The Talaxians? What about the Malon and the Hierarchy? What has happened between the Undine and the Borg? What about the Caretaker, or the Hirogen communications network? There are so many episodes to go back and expand on.
Then there are the characters and the crew members that are still very much a part of our timeline. Where are the members of the crew now? Where is Janeway, Kim, Tuvok, Seven of Nine, The Doctor, and what about Neelix and Kes?
If STO is going to add more Voyager, then it seems inevitable that we should be looking to focus in on a character from the show and add more depth to their story.
Species of the Delta Quadrant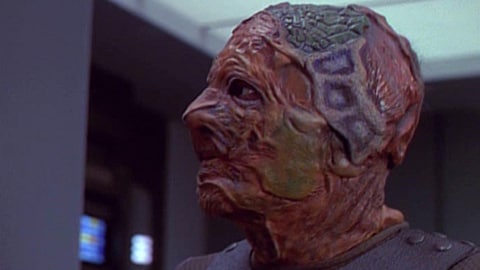 But it isn't just about the crew of Voyager. There were many other characters and species that would be interesting to see in-game. We already know that the Voth are going to play a big role in Season 8 – their massive city ships and technologically advanced society will prove to be a great challenge to existing captains. But what about the Krenim, the Vidiian, or the Hirogen? They seem like formidable enemies that would be likely to make an appearance as we journey into the Delta Quadrant. Heck, we might even see the Kazon if they're still around (we at least know the Borg weren't interested in assimilating them! Haha!).
Thinking in terms of Delta Quadrant ships that an STO captain might get their hands on, I personally think a Krenim or Vidiian ship would be fantastic. There are so many ships to choose from, though. The development team would have a hard time trying to narrow down what ships we would want to do first. Everyone I've talked to has a different favorite, although I didn't hear anyone specifically mention Malon garbage scows.
Adding more Voyager to STO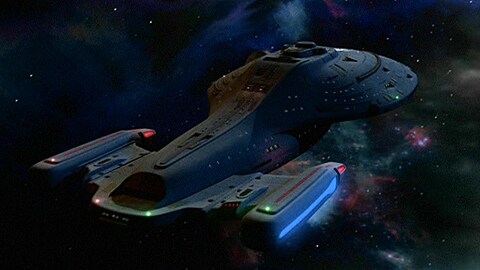 Now that we have the poll results, the team wants you to know that we have started thinking and brainstorming about how we are going to add more Voyager to the game. Many of the ideas above represent discussions that we are having internally as a team, and it is our goal to add more elements of Voyager into the game over the next year. We will continue to monitor your feedback and many of us enjoy when you provide specific requests for details that we may have missed or glossed over. While we are not ready to promise a new playable faction just yet, we are keeping all of our options on the table and expect to tackle many of the questions that come with an expedition into the Delta Quadrant as we head into 2014.
And that is where you can continue the discussion along with us by participating in another poll and by posting your feedback. We are open to your ideas and firmly believe that the strength of the game comes from the strength of Star Trek fans. So tell us what you think and be sure to vote in this month's poll via the link to the forum post below!: Which of these societies from Star Trek: Voyager would you most like to encounter in STO?
Until next time, live long and prosper!
Daniel Stahl
Executive Producer
Star Trek Online
- - - - -
Click here to learn more about Legacy of Romulus, our free-to-play expansion for Star Trek Online. Advance your journey of rebuilding the Romulan legacy with a Legacy Pack purchase! Click on the logo below to learn more about it.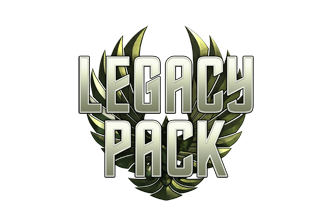 Want more game details, screens, and videos? Like Star Trek Online on Facebook for more exclusive content and follow us on Twitter – tweet us your questions! And, subscribe to our YouTube channel for the latest Star Trek Online videos.
- - - - -