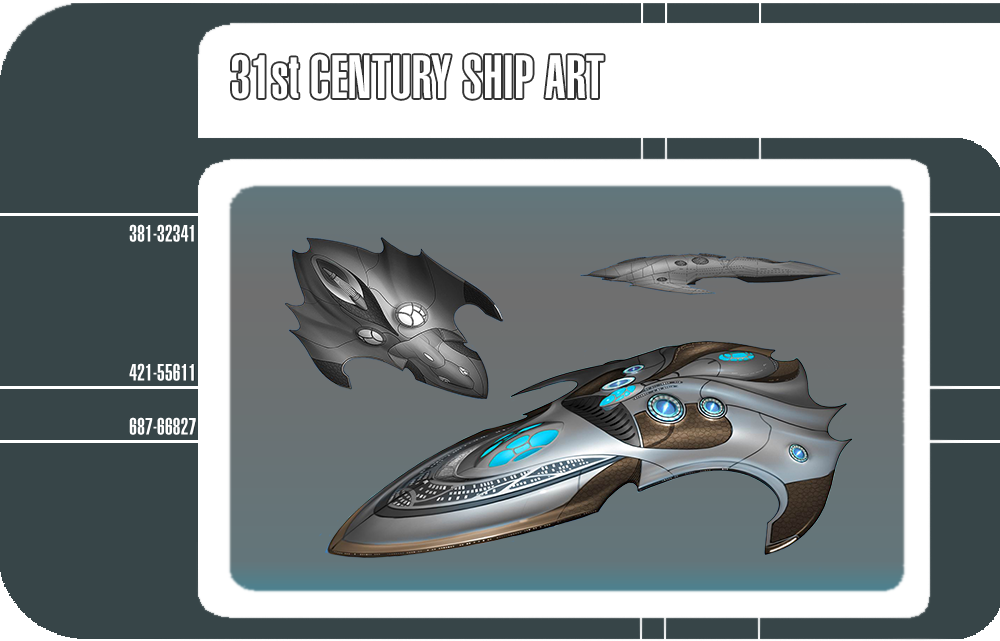 The 31st century T6 Temporal ships design language came straight from the Wells Time Ship featured in Star Trek: Voyager episode 24, season 5 and is also featured in Star Trek Online. Even though the Wells is a 29th century ship we felt it was important for us to create some sense of design continuity with our 31st century versions.
We wanted to use similar colors, but with some new materials to give it a more alien feel. Their organic looking ridges mimic the wake created by boats in the water. The idea is making these ships look like they are "piercing" space itself.
Hector Ortiz
Concept Artist
Star Trek Online
---

Before we got started on building the 31st century T6 Temporal Battle Cruiser, we were supplied with concept art that included orthographic views and a 3d block out from our talented concept artist Hector Ortiz.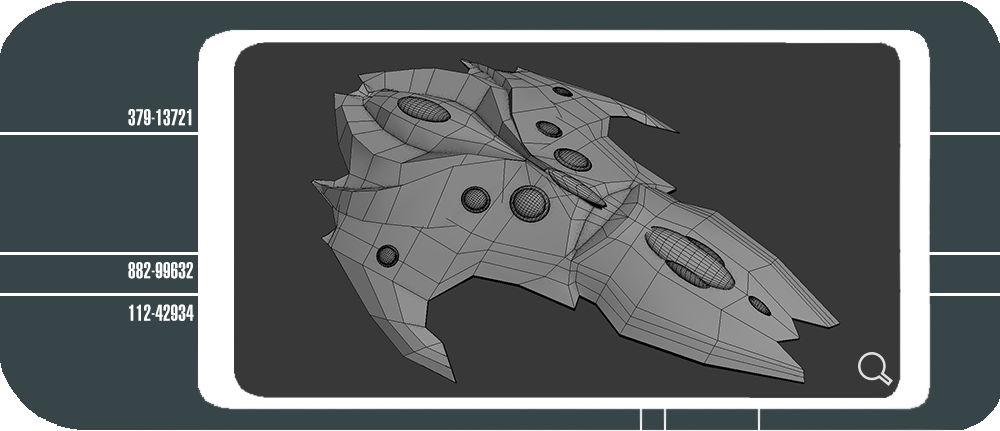 We took the 3d block out and laid out the basic line work for the shapes and contours that would define the forms of the ships: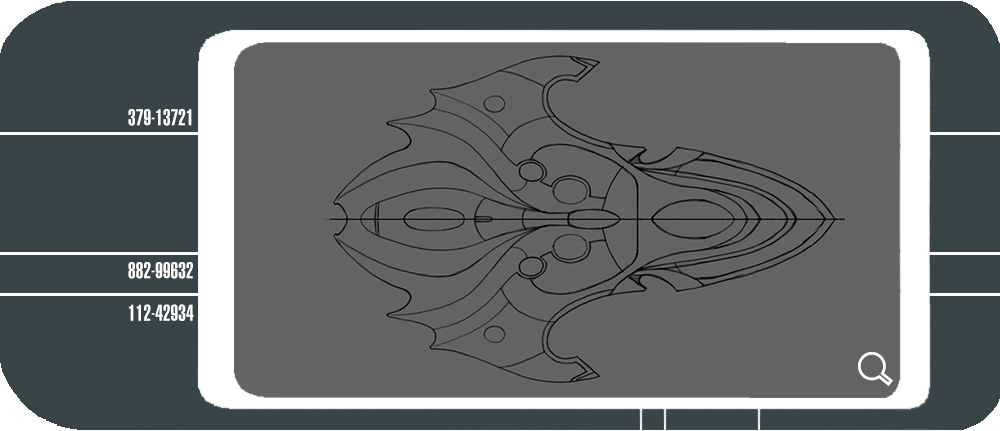 All those lines were used as the blue prints for us to lay down splines and patches. This was the beginning to reproduce an accurate representation for the organic shapes used on these ships: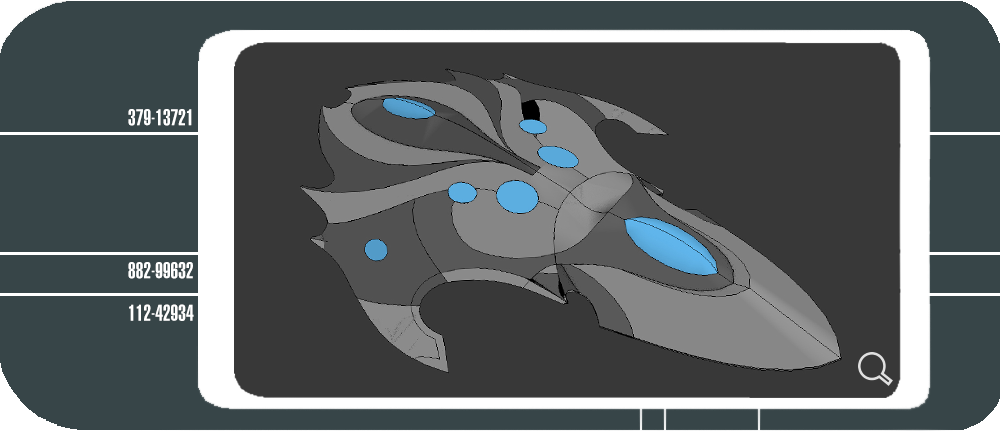 After that step was accomplished, we gave more definition to the shapes and started to divide the different material areas: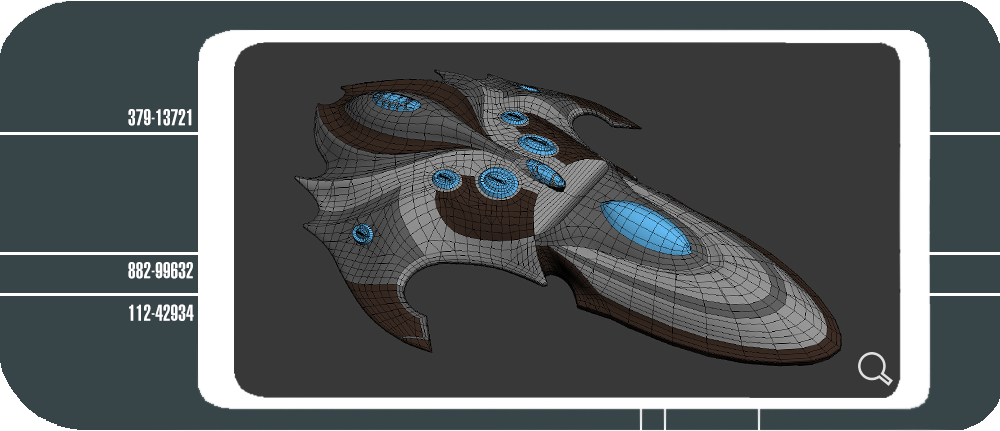 The last step was applying the material and windows to the ship and adding cuts and segments to include more detailed parts to the final model: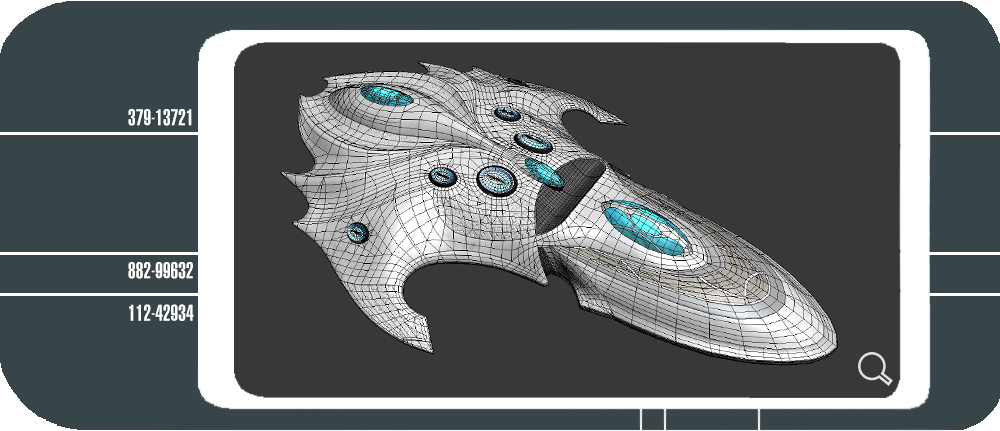 For the 31st century Temporal Raider the art team was lucky to make the concept. We used the concepts from Hector and used that language to work on top orthographic views. Here you can see how we explored the line work and panel breaks and shapes for the Raider:
Our Art Director Sam Wall guided us through the process and after doing some tweaks on the design, we arrived at our final concept. This concept was drawn over a 3d model that we previously built while working from the final orthographic views.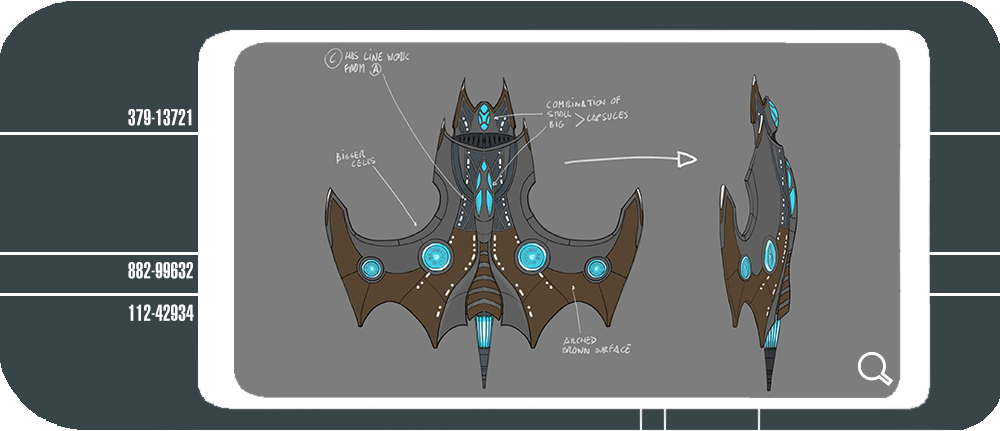 Mauricio Tejerina
Senior Artist
Star Trek Online
The life of a Temporal Agent will take you across time and space to strange frontiers and deadly battlegrounds with the Temporal Agent Pack.