Storming the Spire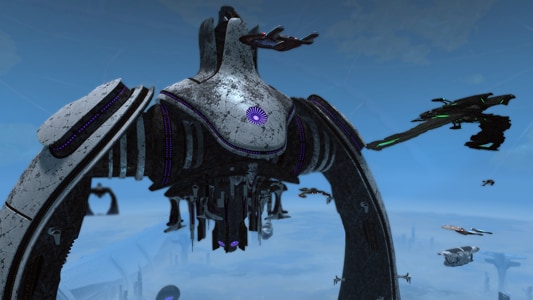 Captain, the Voth have sent a small fleet to try to capture one of the Spires. Your orders are to stop them and secure it for the alliance.
Defeat the initial Voth attack, and then prepare the Spire for our landing troops. So far, the Voth haven't backed down from a fight, so expect them to reinforce their troops with landing parties. They will also use fixed emplacements as more enemy troops land.
We can't allow the Voth to have access to the Spire. It's too dangerous.
Our troops will be counting on you keeping the skies clear. Don't let them down.
Happy hunting, Captain.
"Storming the Spire" is a new five-captain, 15-minute event that is available from the queue at any time and can be played by multi-faction teams. The event is designed for teams of level 50 characters, and has both Normal and Elite difficulties.
The Voth have launched an assault on a Spire that Dyson Joint Command has been studying. The players are tasked with stopping the assault while allied troops retake the Spire. Players will need to destroy Voth Troop Transports, while protecting Allied Troop Transports.
After the troop landing, the player will be tasked with keeping the Voth from escaping with as many Omega Particles as they can take.
This event rewards Dyson Sphere Marks based off the percentage of friendly troops on the Spire at the end of the event, how many Voth shuttles were stopped, and if the Voth dreadnaught was destroyed. If it's the first Dyson Sphere-themed event you've completed for the day, you will also be rewarded with a Commendation that can be used to start the large Dyson Joint Command Reputation project.
We hope you enjoy this event when Season 8: The Sphere launches on November 12th, and we'll see you in-game!
Chris "mrodds" Dods
Content Designer
Star Trek Online
- - - - -
Click here to learn more about Legacy of Romulus, our free-to-play expansion for Star Trek Online. Advance your journey of rebuilding the Romulan legacy with a Legacy Pack purchase! Click on the logo below to learn more about it.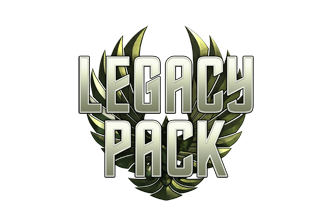 Want more game details, screens, and videos? Like Star Trek Online on Facebook for more exclusive content and follow us on Twitter – tweet us your questions! And, subscribe to our YouTube channel for the latest Star Trek Online videos.
- - - - -