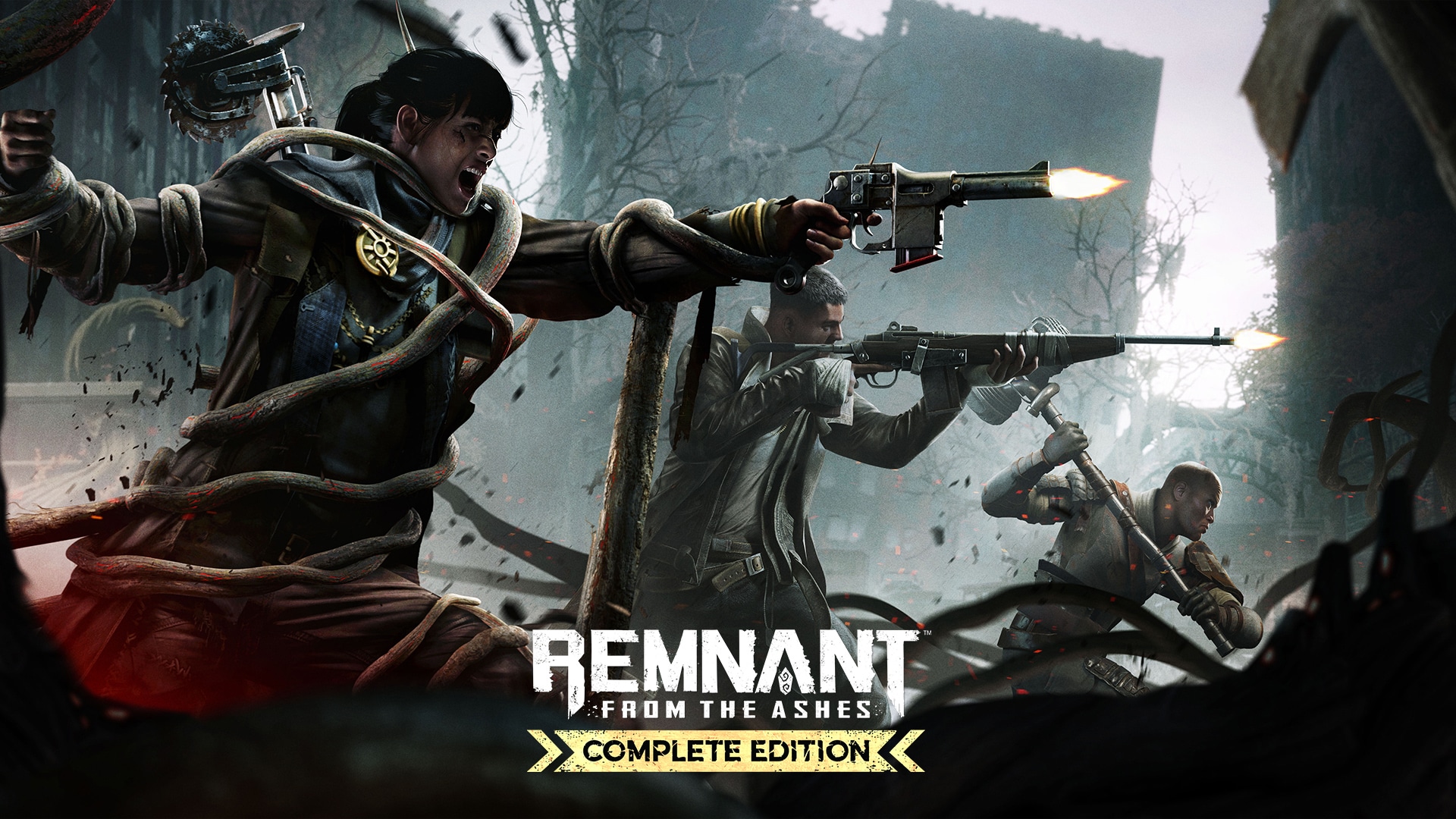 We're incredibly excited to announce that Subject 2923, the final and largest DLC for Remnant: From the Ashes, will be available on PC, Xbox One and PlayStation®4 on August 20 for $9.99! The final DLC for the hit survival action game will introduce the mysterious abandoned military base "Ward Prime" -- one of the DLC's two unique zones. This DLC will also bring a new campaign mode "Subject 2923", that concludes Remnant: From the Ashes' thrilling post-apocalyptic story and adds all-new quests, bosses, weapons, trinkets, armor sets, and more. In addition, Remnant: From the Ashes - Complete Edition, which will include the Remnant: From the Ashes base game, the first premium DLC Swamps of Corsus and the upcoming premium DLC Subject 2923, will also launch digitally on August 20 on PC and consoles for $49.99.
Check out this trailer for a first look at Ward Prime:
World Walkers that take on the expedition to the military facility world of Ward Prime in Subject 2923 will come to find that it holds many unsolved mysteries, including the origins of "The Dreamers" and how they connect to the dreaded Root, the evil force plaguing Earth. In the 1960s, the US military discovered a large, alien stone etched with symbols along with a wall containing strange runes written in another language. When the runes were deciphered, they revealed the power of the World Stone and how to create Dreamers -- humans bonded with powerful entities in other worlds. The military set up a facility that would become known as Ward Prime for this purpose.
To put an end to the Root once and for all, you'll need to explore Ward Prime and uncover the truth behind the tragic events in the Ward, the Dreamer Program, and the various other Wards within the Remnant: From the Ashes multiverse.
Discover more Ward Prime details in our developer blog: https://www.remnantgame.com/en/news-article/11476013
Remnant: From the Ashes is a third-person survival action shooter set in a post-apocalyptic world overrun by monstrous creatures. As one of the last remnants of humanity, you set out alone or alongside up to two other players to face down hordes of deadly enemies and epic bosses, and try to carve a foothold, rebuild, and retake what was lost.
Remnant: From the Ashes is available digitally for $39.99 on PC (Steam), Xbox One, and PlayStation®4. The physical version is also available now at Amazon, Best Buy, GameStop, among other retailers for PC, PlayStation®4, and Xbox One for $39.99.
Learn more about Remnant: From the Ashes and the new Subject 2923 DLC at http://www.RemnantGame.com or follow our Twitter and Facebook for the latest updates!