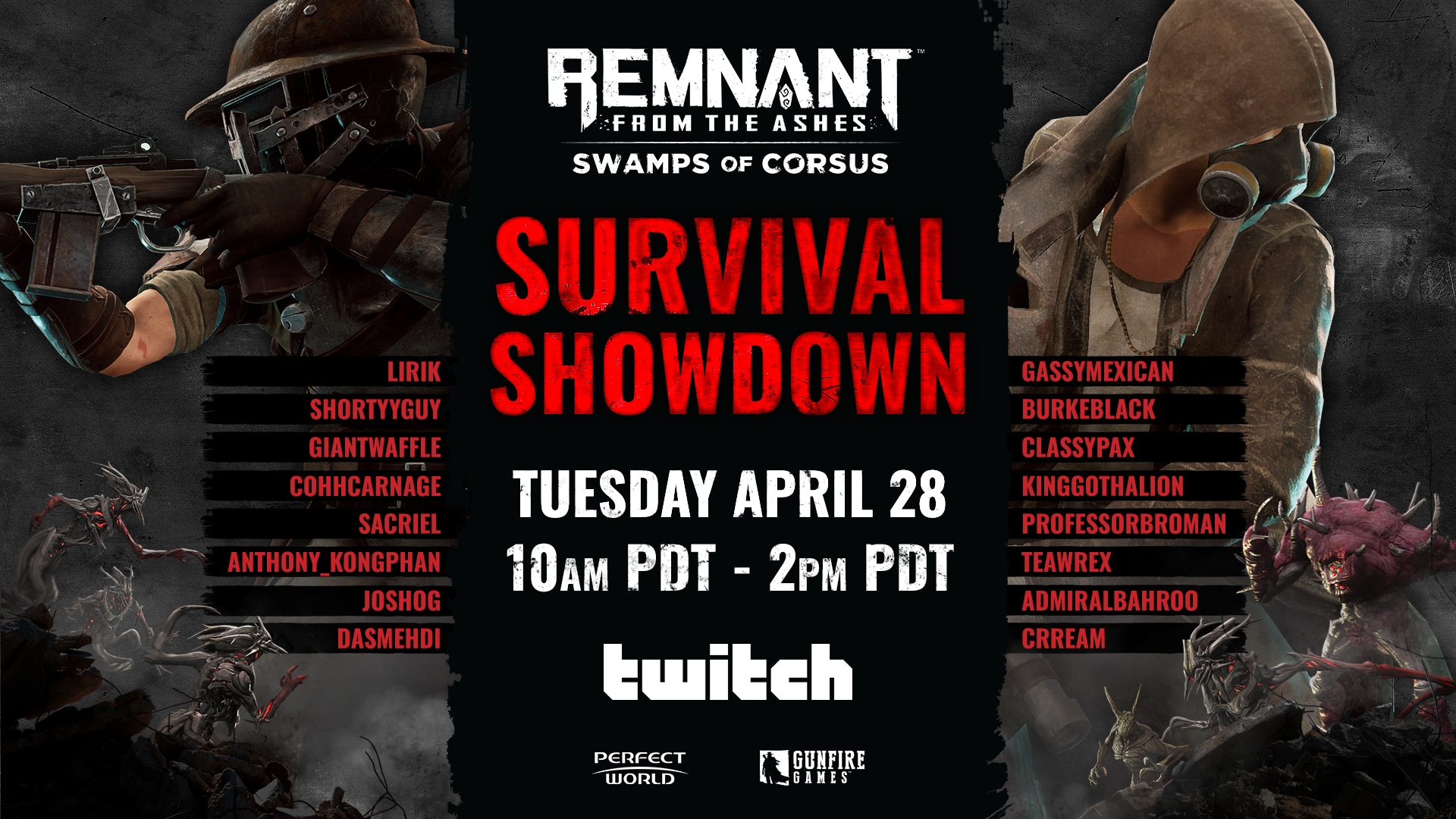 Welcome to Remnant's Survival Showdown! We're pitting 16 top streamers in a head-to-head race to see who can survive the longest in the new rogue-like Survival Mode. Placed into 6 teams, each will battle against otherworldly forces of the post-apocalypse to defeat as many bosses as they can within 4 hours. The team with the most boss kill points at the end of the event will be awarded with exclusive Remnant-themed hardware to give away to their Twitch audience.
Tune in on Tuesday, April 28th at 10:00am PDT to cheer for your favorite streamers!
Check out these awesome prizes provided by our partners Origin PC and HyperX: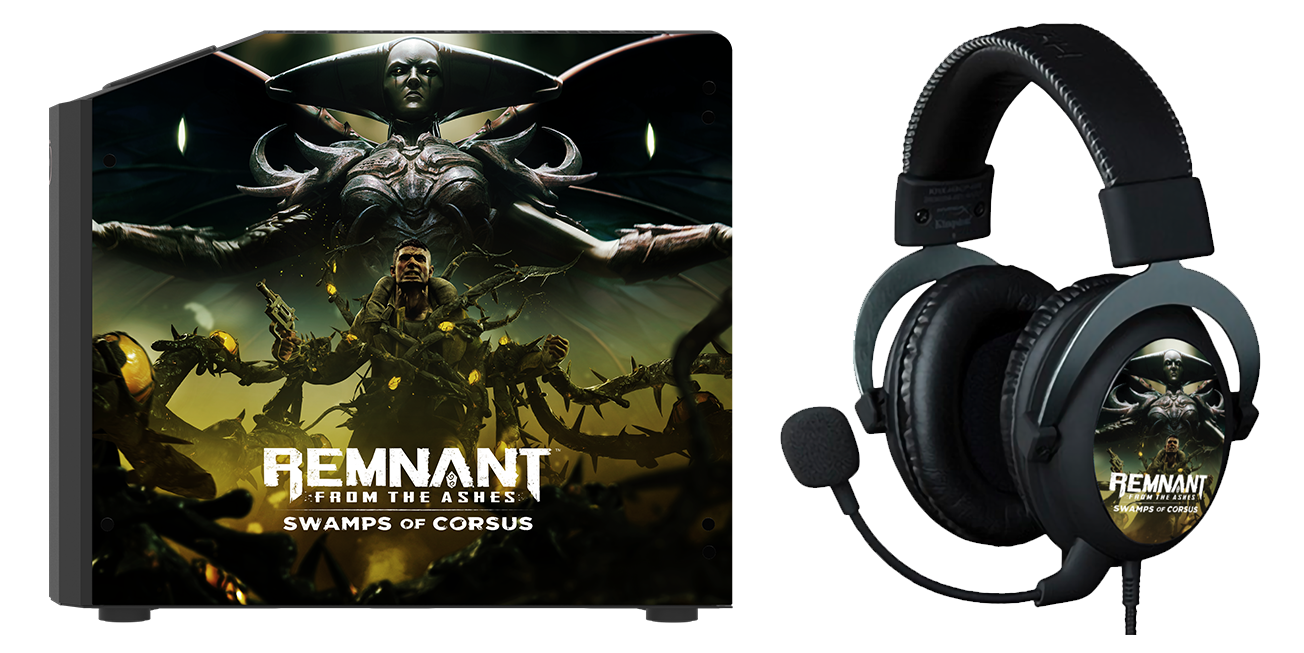 In the new Survival Mode, players will start their journey with just a pistol and some scrap. Those brave enough to take on this intense permadeath challenge will travel randomly through corrupted World Stones to different biomes seeking epic new rewards, all the while fighting to survive against insanely difficult bosses and enemies. Players that delve into the expanded Swamps of Corsus biome will find new story content, such as quests and events, a vast arsenal of powerful gear to collect – including weapons, armor, mods, and traits –along with plenty of tough enemies to take down.